This is what the British public really think about migrant workers - it may surprise you
Our focus group research findings suggest that the policy preferences of employers might, in fact, be broadly acceptable to the public, given that they recognise the need for lower skilled as well as highly skilled workers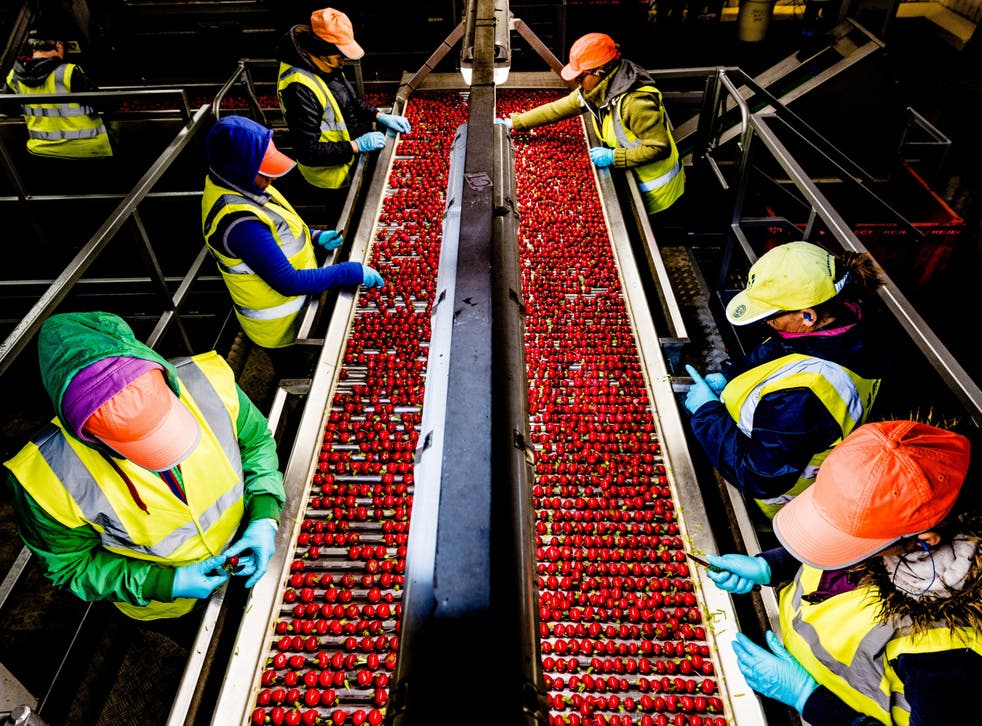 It is often assumed that the preferences of the UK public are at odds with the needs of the economy and employers: that people would like a substantial reduction in immigration, possibly even to zero, while employers would like migrants on tap.
The proposals in the recent Migration Advisory Committee (MAC) report and the announcements at the Conservative Party conference show an intention to exclude almost all but the most highly skilled migrants.
These proposals aren't what employers want, but how well do they interpret what the public wants? Our new research for the National Institute of Economic and Social Research (Niesr), published on Thursday, using focus groups and surveys in a Leave voting area of Kent, finds that behind the surveys and opinion polls lies a more pragmatic and realistic view from the public. And, what's more, it isn't that far away from what employers want.
The public debate has centred on the perceived need to control immigration and to reduce numbers. Surveys have also consistently shown much stronger support for highly skilled migration. When surveyed, our research participants did express more support for highly skilled than lower skilled migration. However, in focus group discussions it was apparent that, while they saw highly skilled migration as valuable, they also saw lower level skills as having a role to play, particularly in filling vacancies in work that is unattractive to British people.
Participants' main preference was for "high quality" migration. They saw "low quality" migrants coming to the UK to live on benefits or to commit crimes. High quality migration, by contrast, was used to describe someone coming to work. Crucially, this wasn't conceived in relation to qualifications and skills, but more widely in terms of economic need and, most importantly, contribution. As one focus group participant argued: "If they've got the means to support themselves, having a skill, and that skill could be landscape gardening or, or building a brick wall, I can't do those things, but have they got something that they can offer."
Our participants' main concerns about EU immigration centred on its perceived impact on services. Contrary to the research evidence summarised in the MAC report, many participants believed that migrants are a net drain on the public finances.
Many even believed that migrants achieve priority access to services such as health, housing and education. They did not argue that EU migrants should not be able to access services such as health and education, but they believed that they should be in the UK to work and should be net contributors through employment and taxation.
Because they believed many migrants are attracted to the UK to claim benefits, use services or to commit crime, focus group discussions about the priorities for future immigration policy emphasised the importance of control, rather than numbers.
Our research both before and after Brexit has shown consistently that employers across key sectors want the option to continue to be able to recruit migrants at all levels of skill, from high to very low because of persistent problems recruiting UK workers. Our research with the CIPD found employers' wish lists have three main elements.
First, policies which allow for the recruitment of lower skilled workers, rather than those with professional or high level qualifications, and jobs at low pay levels. Second, systems which are responsive to changes in the labour market and which can therefore respond quickly to labour and skills shortages. Third, long rather than short-term visas to enable migrants to develop skills, experience and company-specific knowledge. In other words, not short-term visas tied to specific jobs.
Our focus group research findings suggest that the policy preferences of employers might, in fact, be broadly acceptable to the public, given that they recognise the need for lower skilled as well as highly skilled workers. But to be acceptable, they must be shown to exert "control", which might include a registration system and procedures to prevent the employment of ineligible entrants.
Our focus group participants expressed some concern about short-term visas fearing that people would "disappear" from the official labour market once their visas expire. This concern is shared by employers who worried about the legal and reputational consequences of this for them.
Our research also found that employers would accept a requirement to prove that they cannot meet their labour and skills needs from the resident labour market, and to make a job offer before entry. The focus groups suggest that this might also be welcomed by a public who are concerned that migrants might be given preferential access to jobs.
So looking again at the MAC report, it's an odd combination of a theoretical assessment of the fiscal value of immigration and a concern to ameliorate public concerns about immigration. What it lacks is realisation of the practical reality that many of the UK's key industries and services rely on EU migrants and have done for some time.
And our findings suggest that the public are more realistic on this than the MAC seems to give them credit for. Of course, they have other concerns about immigration. They want British workers to have opportunities to work, for young people to have training opportunities, and for jobs to be of good quality. But none of these is incompatible with policies which allow employers to continue to recruit the migrants they need, at all levels of skill.
Heather Rolfe leads the employment and social policy team of the National Institute of Economic and Social Research
Join our new commenting forum
Join thought-provoking conversations, follow other Independent readers and see their replies