William Hill fine is poison to the 'responsible gambling' mantra pushed by bookies
The Gambling Commission found "systemic senior management failure to protect consumers and prevent money laundering". The industry will pay a heavy penalty for its transgressions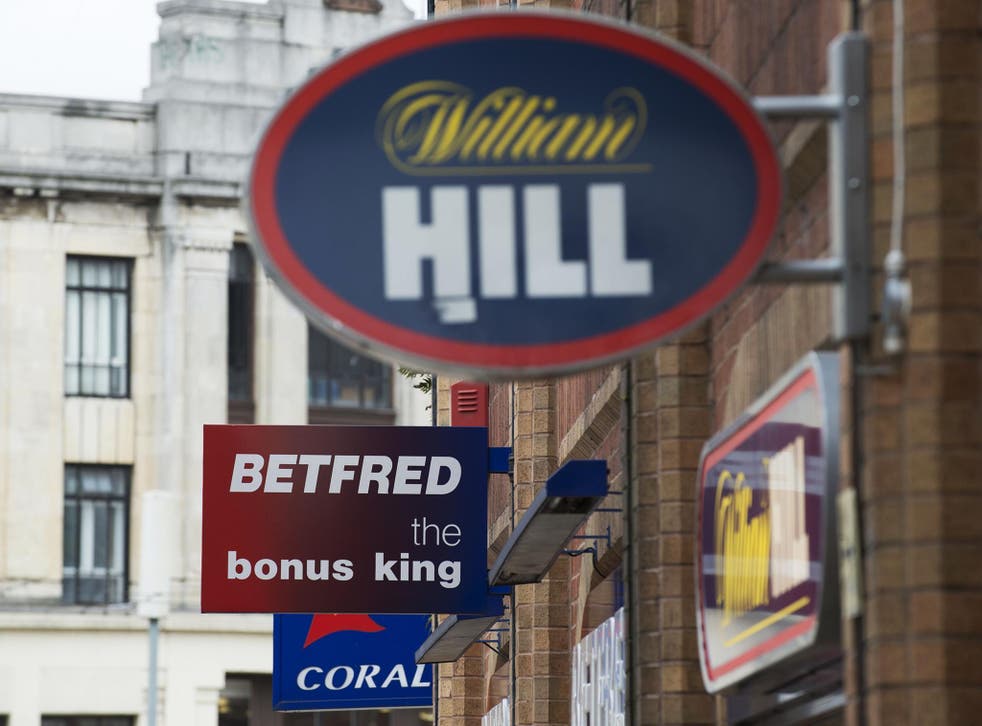 Bookies must feel today like their punters do when their fancies crash into fences towards the end of steeplechases.
They've expended millions of pounds and man hours on promoting themselves as the champions of responsible gambling only for William Hill to clatter into the edifice they have built, taking them along with it.
The £6.2m financial penalty imposed on the bookie by the Gambling Commission for "systemic senior management failure to protect consumers and prevent money laundering" is neither here nor there.
It's so much small change to a business the size of Hill's, which signalled adjusted operating profits of £290m in its most recent trading statement. The fine therefore amounts to what the company made in about a week. A good day or two at the Cheltenham Festival and it's forgotten about.
Given what the Commission had to say about Hill's practices – among the incidents highlighted was that of a client on £30,000 a year who was allowed to deposit £541,000 that had been stolen from their employer over 14 months – it is limp indeed.
The real pain from this incident will be felt in terms of the political response to it. That will damage not just Hill's; it's a killer for the entire industry.
There's not a lot of point funding an organisation like the Senet Group – which is supposed to promote responsible gambling but had nothing about Hill's fine on its Twitter feed when I looked – when your regulator sends out the message that you're not willing to practice what it preaches.
"William Hill has just been fined £6.2m by the Gambling Commission for accepting money from criminals without carrying out proper background checks. And this is an industry that talks about 'responsible gambling'. They're turning a blind eye to dirty money," growled Labour's deputy leader Tom Watson on Twitter.
That's probably just for starters. This incident will be referred to every time the subject of gambling is raised in Westminster.
The other bookies will say we're not like that. We're the good guys. They didn't fine us.
Hill's will say it has done everything it has been told to do by its regulator to put things right, and that the fine covers a period when, let's be honest, the business was in a godawful mess.
Business news: In pictures

Show all 13
No one's going to listen. A least no one that counts.
Last month bookies' shares tumbled as it emerged that the Government was minded to cut the maximum stake allowable to users of betting shop fixed odds betting terminals (FOBTs) to just £2 from the current £100, the nuclear option that the industry (and probably the Treasury) had feared.
Hill's was actually fined for the misdeeds of its online business. But that's not a distinction anyone in the world outside the industry will recognise. If £2 was the favourite (the other options are £50, £30, £20) before this happened, it's a racing certainty now, and it's entirely possible that the Government whip will strike the industry's back again before this is over.
Join our new commenting forum
Join thought-provoking conversations, follow other Independent readers and see their replies