WPP's spin kings tell it like it is with group facing a shake up in wake of grim results
The advertising industry is facing pressure, and WPP in particular, but Sir Martin Sorrell has a plan and he's made fools of people who've bet against him in the past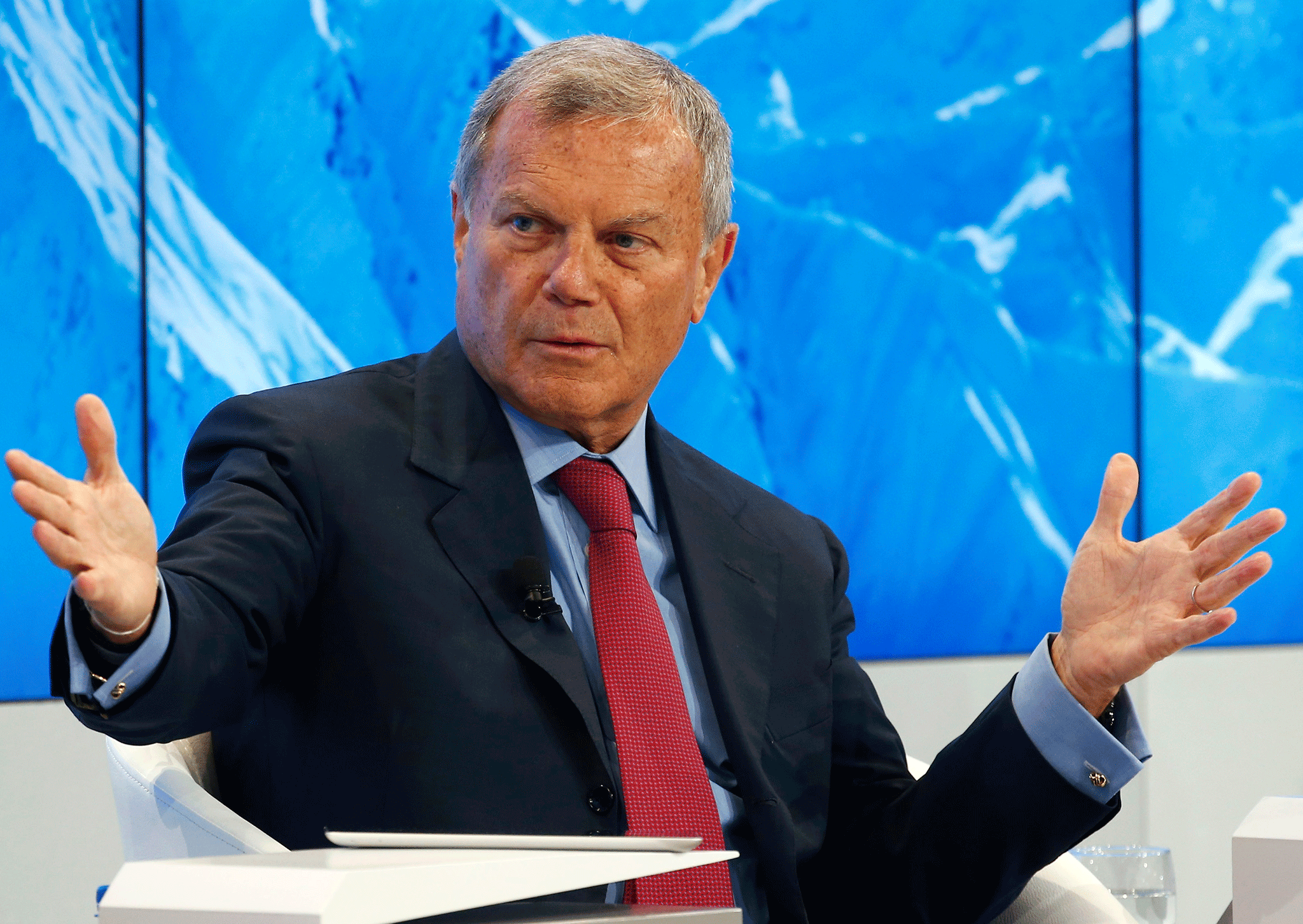 WPP is the king of spin, branding and advertising, but there was none of it in evidence when it came to boss Sir Martin Sorrell's assessment of the group's trading. "Not a pretty year," he said bluntly.
Indeed not. The company, which clipped its sales forecasts three times in 2017, reported a fall in revenues (stripping out currency movements and the impact of acquisitions) and had to put up with the phrase "worst since the financial crisis" getting attached to media reports of its results.
That's some bad spin there.
Of course, WPP is hardly alone in its struggles. Big multinational peers have also been suffering, and from much the same maladies.
There are numerous global challenges to grapple with, especially the increasingly loony approach to Brexit in WPP's home market.
But the bigger issue facing the company is the way technology is disrupting its industry as it is so many others. Facebook and Google are providing the facilities for big multinational brands to talk to their consumers direct without the need to pay through the nose for intermediaries, such as the agencies owned by WPP.
Interestingly, Sir Martin seemed less concerned about the latter than he was with "the short-term focus of zero-based budgeters, activist investors and private equity" keeping the purse strings of big advertisers tight.
He chided them for their parsimony, pointing out that, long term, the winners are those that spend, even in a low inflation environment in which they lack pricing power and have to keep tight control of their costs.
Criticising your customers is a dangerous game to be getting into, but that doesn't mean that Sir Martin isn't right.
What really worried his investors, however, was that while the likes of Publicis, Omnicom and Interpublic, have struck a more optimistic tone about this year, WPP remains glum.
The company described the beginning of 2018 as "slow" and it isn't expecting its shareholders to have much fun in the months to come. That helps to explain why the shares behaved like a heavy lead shot pitched into the middle of a lake.
Sir Martin, who has had a habit of brushing off critics of his enormous pay awards, is probably going to face some tough questions when he hosts the big institutional investors for lunch.
He will doubtless take the same sort of combative approach he always has with their governance people on the subject of remuneration, while telling the fund managers that he has a plan that will see them right in the end.
Business news: In pictures

Show all 13
WPP has long worked through a series of more or less independent fiefdoms. Sir Martin buys them up and then tells the big personalities that run them that they can go out and do their thing and will be handsomely rewarded if they can keep the numbers up.
Change is coming now they're not doing that as they have in the past. Sir Martin is talking about a more "unified" "vertical" WPP "that will allow us to deploy our deep expertise with greater flexibility, efficiency and speed" for the group's big clients.
This makes sense, and Sir Martin has had a habit of making fools of those who have bet against him in the past. But I don't imagine it will go down all that well with the talent. It won't just be investors he'll be having tough conversations with over the next few months.
Register for free to continue reading
Registration is a free and easy way to support our truly independent journalism
By registering, you will also enjoy limited access to Premium articles, exclusive newsletters, commenting, and virtual events with our leading journalists
Already have an account? sign in
Register for free to continue reading
Registration is a free and easy way to support our truly independent journalism
By registering, you will also enjoy limited access to Premium articles, exclusive newsletters, commenting, and virtual events with our leading journalists
Already have an account? sign in
Join our new commenting forum
Join thought-provoking conversations, follow other Independent readers and see their replies