Credit Suisse scraps bonuses and replaces two bosses after Greensill and Archegos losses
Swiss investment bank faces billions of dollars in losses from failure of two controversial clients
Ben Chapman
Tuesday 06 April 2021 14:19 Comments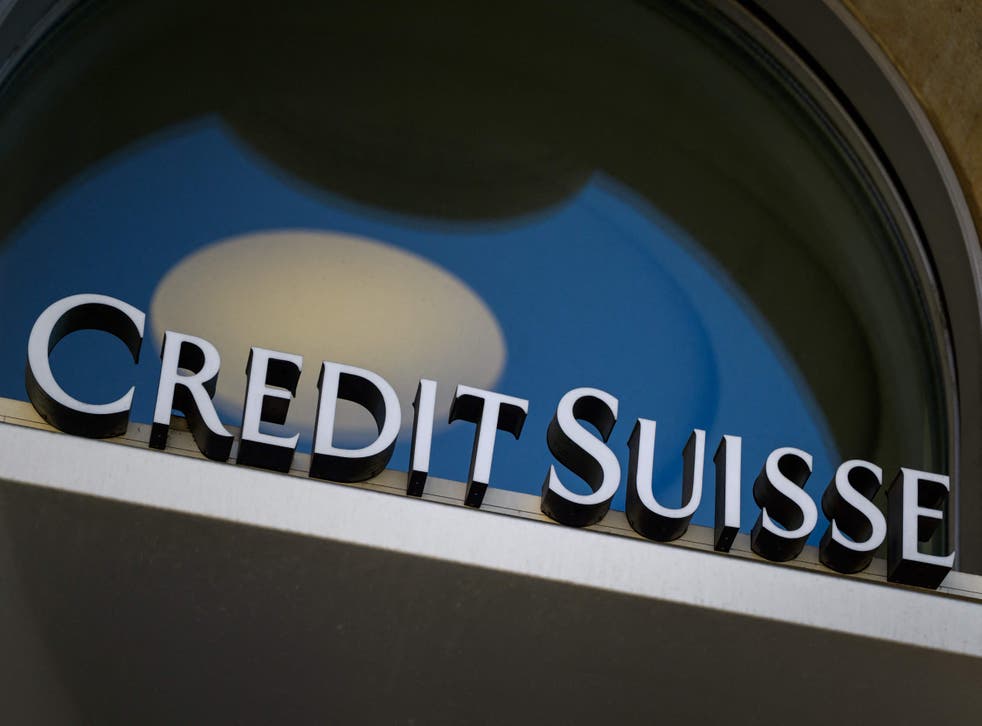 Credit Suisse is scrapping bonuses and replacing two top executives following the collapse of two big clients, Greensill Capital and Archegos Capital.
Credit Suisse's chief risk officer, Lara Warner, and investment banking chief Brian Chin will both leave the bank this month.
The collapse of investment fund Archegos alone will cost Credit Suisse $4.7bn, the investment bank said. That followed the demise of supply-chain finance firm Greensill, a key backer of Liberty Steel with close links to David Cameron.
Liberty Steel employs 2,000 people in the UK and is a key domestic supplier for the construction industry. Its owner GFG Alliance employs a further.
The company announced two external investigations into the Archegos and Greensill losses.
Senior executives will not receive bonuses this year and Credit Suisse slashed its shareholder dividend by two-thirds to SFr0.10 per share.
"The significant loss in our prime services business relating to the failure of a US-based hedge fund is unacceptable," Thomas Gottstein, chief executive, said.
"In combination with the recent issues around the supply chain finance funds, I recognise that these cases have caused significant concern amongst all our stakeholders," he added.
Archegos was a fund managing the personal fortune of Bill Hwang.
Credit Suisse was one of several firms that acted as prime broker for Mr Hwang, carrying out trades and lending the fund money.
The bank helped Mr Hwang build up multibillion-dollar positions in companies despite his previous conviction for insider trading.
Some of Mr Hwang's bets turned out to be wrong. When the share prices of US media giant ViacomCBS and Chinese technology company Baidu fell, Credit Suisse asked Archegos for more money but it did not have enough to cover the losses.
At that point, the investment bank attempted to limit its losses by selling Archegos' assets.
When Viacom's shares plunged, Credit Suisse was one of the last big banks to sell its shares, selling then at just over $40 per share, compared with the $100 it was priced at just days earlier.
Greensill provided finance for companies which paid for orders from suppliers. It allowed suppliers to be paid as soon as an order was placed rather than waiting for weeks or months. At the same time, it allowed large companies to lengthen their payment terms with Greensill bridging the gap between invoice date and payment date.
With the help of Credit Suisse, Greensill turned suppliers' invoices into assets that people could invest in. Investors' returns came from the fees and interest that suppliers paid Greensill. The money from investors helped to pay back suppliers but the set-up allowed companies to obscure the amount of debt they were in.
David Cameron is under scrutiny about his relationship with the firm's founder Lex Greensill.
An investigation by the Sunday Times alleged that Mr Greensill enriched himself through a government-backed loan scheme he designed after Mr Cameron gave him access to 11 different Whitehall departments and agencies during his time at No 10.
Greensill Capital went on to employ Mr Cameron but later collapsed – causing uncertainty over thousands of jobs at Liberty Steel, having been its main financial backer.
The former Conservative Party leader is said to have told friends he stood to make around $60m from the firm before its collapse.
Register for free to continue reading
Registration is a free and easy way to support our truly independent journalism
By registering, you will also enjoy limited access to Premium articles, exclusive newsletters, commenting, and virtual events with our leading journalists
Already have an account? sign in
Join our new commenting forum
Join thought-provoking conversations, follow other Independent readers and see their replies