Crowdfunding: The end-end solution for business success.
Calling all entrepreneurs! See how crowdfunding can provide you with a full-circle, end to end solution for your business.
Advertisement Feature
Thursday 05 February 2015 12:24 Comments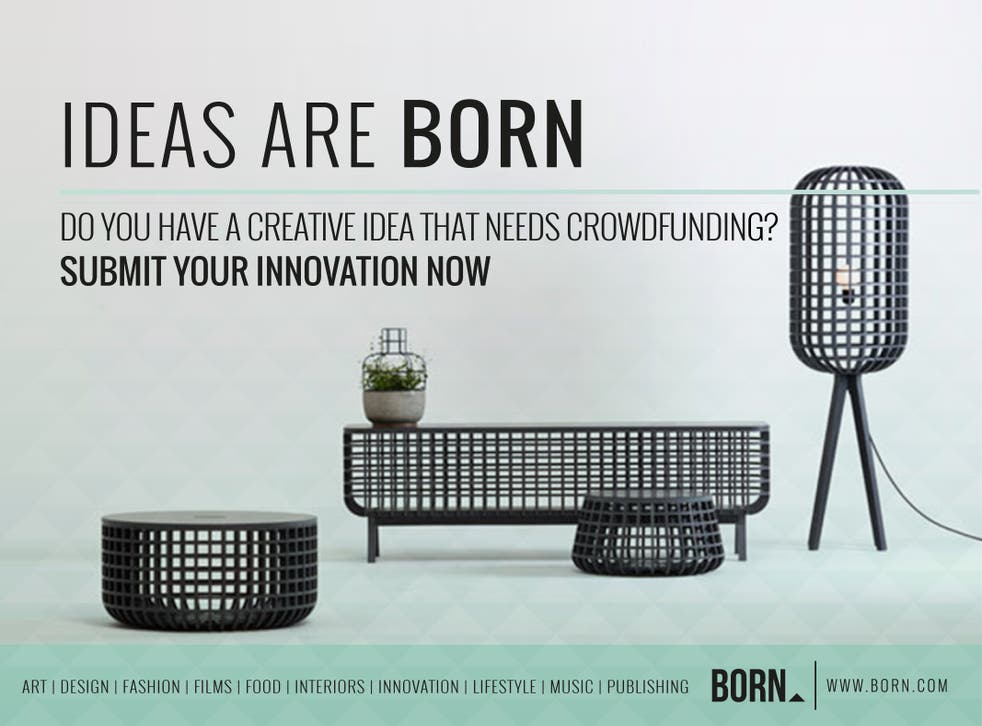 Crowdfunding is growing at a remarkable pace and now it is also being used as an effective marketing solution for accomplishing your start-up goals. Whether you're looking to increase your marketing efforts for brand awareness, expand your consumer base or reach out to friends and family for funding, crowdfunding provides you a with a platform to build a community and aggregate the support around your company.
Being an entrepreneur comes with its challenges however; financial restrictions, access to experts and visibility are just a few of the problems faced when conquering the start-up market. Global crowdfunding platform BORN has an ambition to provide a platform that allows creators and innovators the opportunity to use the tools required to bring your ideas to life. BORN provides a platform to address each and every challenge to help the success of your ideas.
Over the next few months we plan to share the insights regarding this rapidly growing sector and discuss the opportunities for creators to truly elevate their ideas. Equally as important to BORN, are the prospective 'Backers' of these creative innovators; BORN aims to provide Backers with not only a curated listing of hand selected projects, but also the credibility of our industry expert panel.
BORN is currently looking for new projects in art, design, fashion, films, food, interior, innovation, lifestyle, music or publishing. See how BORN can bring your creative idea to life at http://www.born.com/start.
Register for free to continue reading
Registration is a free and easy way to support our truly independent journalism
By registering, you will also enjoy limited access to Premium articles, exclusive newsletters, commenting, and virtual events with our leading journalists
Already have an account? sign in
Join our new commenting forum
Join thought-provoking conversations, follow other Independent readers and see their replies