Elon Musk responds to accusations he fired his assistant and took over her job when she asked for a pay rise
His mother also tweeted some of the facts in her son's biography were 'glaringly wrong'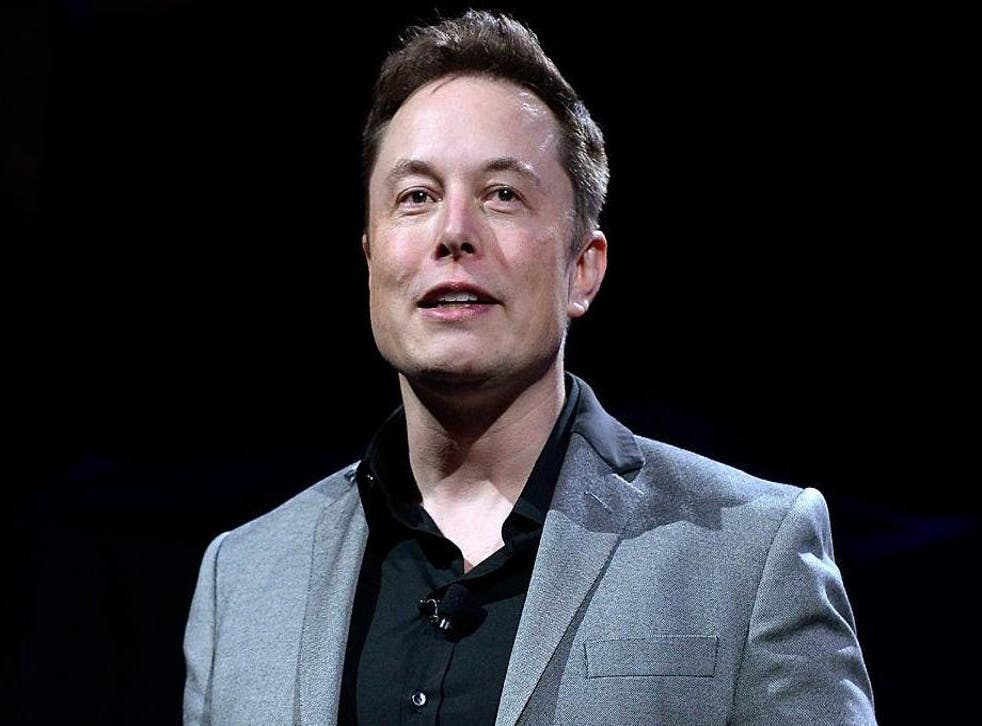 Elon Musk has slammed as "total nonsense" accusations that he took over his 12-year assistant's job before firing her, when she asked him for a pay rise.
In Elon Musk: Tesla, SpaceX, and the Quest for a Fantastic Future, biographer Ashlee Vance said Mary Beth Brown, Mr Musk's long-serving assistant, suddenly stopped working for the tech magnate in 2014.
According to Mr Vance, Mr Musk told Ms Brown she would take two weeks off during which he would assume her function after she asked for a significant pay rise.
When Ms Brown returned, Mr Musk had decided she was not indispensable and he fired her, Business Insider reports.
Ms Brown was reportedly offered another job at the company but never returned to the office following the incident.
Although the book was first published in May 2015, the anecdote resurfaced this week, forcing the Tesla CEO to defend himself.
In a tweet, Mr Musk said the story told by Mr Vance was "total nonsense".
World news in pictures

Show all 50
He said: "Ashlee Vance's biography is mostly correct but also rife with errors and never independently fact-checked, despite my request that he do so.
"Of all the bogus anecdotes, this one troubles me the most. Ashlee never actually ran this story by me or my assistant. It is total nonsense."
He added: "Mary Beth was an amazing assistant for over 10 years, but as company complexity grew, the role required several specialists vs one generalist.
"MB was given 52 weeks of salary and stock in appreciation for her great contribution and left to join a small firm, once again as a generalist."
His mother, Maye Musk, also joined in the conversation on Twitter and added: "I agree. Some of the facts were glaringly wrong, but altogether the 'bio' was interesting."
Elon Musk: Tesla, SpaceX, and the Quest for a Fantastic Future traces Mr Musk's life from his childhood to becoming "arguably one of the world's most important entrepreneurs" according to the Washington Post.
Register for free to continue reading
Registration is a free and easy way to support our truly independent journalism
By registering, you will also enjoy limited access to Premium articles, exclusive newsletters, commenting, and virtual events with our leading journalists
Already have an account? sign in
Register for free to continue reading
Registration is a free and easy way to support our truly independent journalism
By registering, you will also enjoy limited access to Premium articles, exclusive newsletters, commenting, and virtual events with our leading journalists
Already have an account? sign in
Join our new commenting forum
Join thought-provoking conversations, follow other Independent readers and see their replies