Eric Schmidt: UK tech industry can thrive within Europe
The former Google boss is now executive chairman of Google's parent company, Alphabet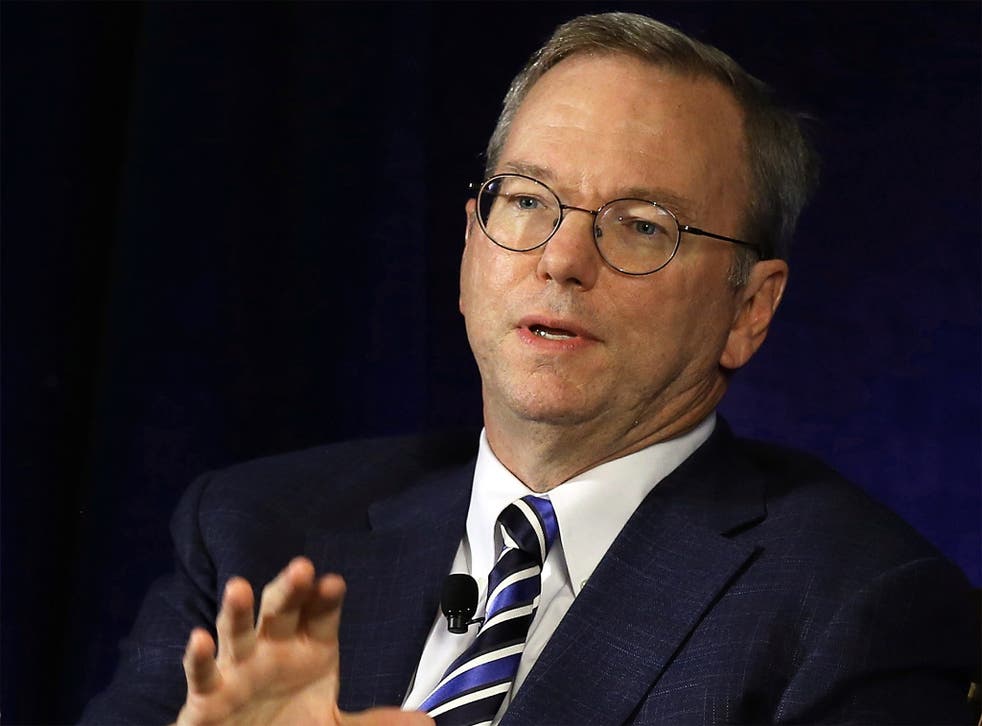 Former Google boss Eric Schmidt yesterday talked up the benefits of Britain remaining in the European single market, with reference to the forthcoming poll on the UK's EU membership.
Mr Schmidt, who is now executive chairman of Google's parent company, Alphabet, said the UK was "far ahead" of the United States in terms of e-commerce and could stay on top due to plans for a more integrated single market in Europe.
"Britain has every aspect to build a billion pound, ten billion pound, hundred billion pound company," he told the BBC.
"You have the right regulatory environment … You've got the right role within the Continent. Look at the e-commerce plays and service plays that are now happening in London. Europe is pushing on a European digital single market and in the timeframe of you building a small start-up, the Europeans will figure out a way of having a single digital market for your products."
Britain's tech sector, concentrated around "Silicon Roundabout" (Old Street) in London, has become an eye-catching part of the Government's plan to revive economic growth. Despite this, the UK tech scene has so far failed to replicate the success of multibillion-pound companies such as Google and Facebook in the US, or Spotify and King in Sweden.
EU policymakers are trying to help fuel better tech growth with the creation of a digital single market, to ensure that content purchased in one European country can be viewed in any other member country.
Prices paid for content – which vary across Europe – would also be harmonised under the plan. Policymakers predict that a digital single market could boost the European economy by €415bn (£305bn) every year.
An in-out referendum on European Union membership is expected to take place before 2017, but could come as soon as 2016, and could jeopardise Britain's inclusion in a single market.
Register for free to continue reading
Registration is a free and easy way to support our truly independent journalism
By registering, you will also enjoy limited access to Premium articles, exclusive newsletters, commenting, and virtual events with our leading journalists
Already have an account? sign in
Register for free to continue reading
Registration is a free and easy way to support our truly independent journalism
By registering, you will also enjoy limited access to Premium articles, exclusive newsletters, commenting, and virtual events with our leading journalists
Already have an account? sign in
Join our new commenting forum
Join thought-provoking conversations, follow other Independent readers and see their replies