Fashion industry has developed 'dangerous addiction' to fossil fuels, say campaign groups
The explosion in cheap, low-quality clothing is causing a mounting waste crisis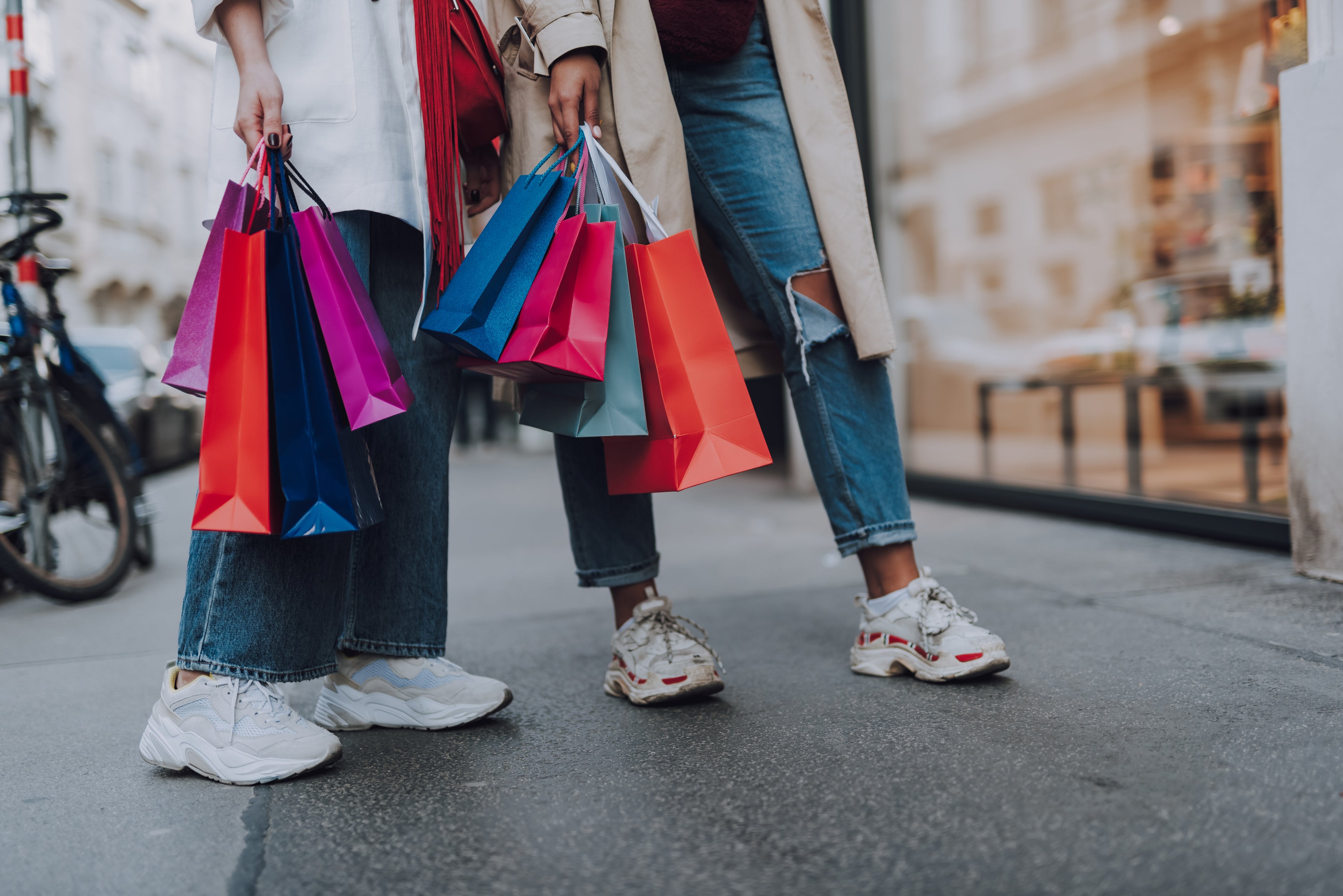 The global fashion industry has developed a "dangerous addiction" to synthetic fibres made from fossil fuels in order to supply shoppers with rapidly increasing quantities of throwaway clothing, according to a new report.
Use of synthetic fibres, especially polyester, has doubled in textiles in the last 20 years, research by a group of environmental organisations found.
The research highlights the extent to which fast fashion is fuelling both the climate crisis and the rapid build-up of plastic in oceans worldwide.
Microfibres are now found in the Arctic Ocean, as well as in 80 per cent of the world's tap water, in people's lungs, and even in the placentas of unborn babies.  
Polyester, which accounts for 85 per cent of the synthetic fibres used in clothing, is a major source of microfibre pollution.  It is now found in more than half of textiles and supply is likely to continue to grow, according to the report.
The health consequences are still emerging, but microfibres are known to harm sea creatures and preliminary studies show they could disrupt lung development.
Polyester's carbon footprint is also large and growing. In 2015, production of the material, which is derived from oil, resulted in an estimated 700 million tons of CO2 – comparable to the total annual emissions of Mexico. That figure is expected to nearly double by 2030, the research suggests.
The report also finds a "striking correlation" between the rise of polyester and the explosion of cheap, low-quality clothing that is causing a mounting waste crisis.  
Some brands are now churning out as many as 20 collections per year, and people are buying 60 per cent more clothes than 15 years ago, yet wearing them for half as long, the report states.  
"Not many consumers are aware that fast fashion is fossil fashion," says Urska Trunk, campaign manager at the Changing Markets Foundation. "The addiction of fashion brands to cheap polyester and other oil-derived fibres is coming at a time when the world is moving away from fossil fuels.  
"But instead of moving away from synthetic fibres, which are causing an ecological disaster, brands want you to think they've got this under control and that they can keep producing ever more clothes."
Laura Diaz Sanchez, campaigner at the Plastic Soup Foundation, said: "This is an urgent wake-up call. We are already eating and breathing what we are wearing because our clothes are constantly shedding microfibres.  
Since microfibres do not break down naturally, we are going to have to live with them forever.  
"This could have devastating consequences for our health, but it also effectively saddles our future generations with a problem that the fast fashion industry has the tools to solve."
Join our commenting forum
Join thought-provoking conversations, follow other Independent readers and see their replies