FTSE 100: Global stock markets rise despite lockdown fears and Suez Canal blockage
Shares bounce back from falls caused by fears over sanctions on China and a resurgence in Covid-19 cases
Ben Chapman
Friday 26 March 2021 09:15 Comments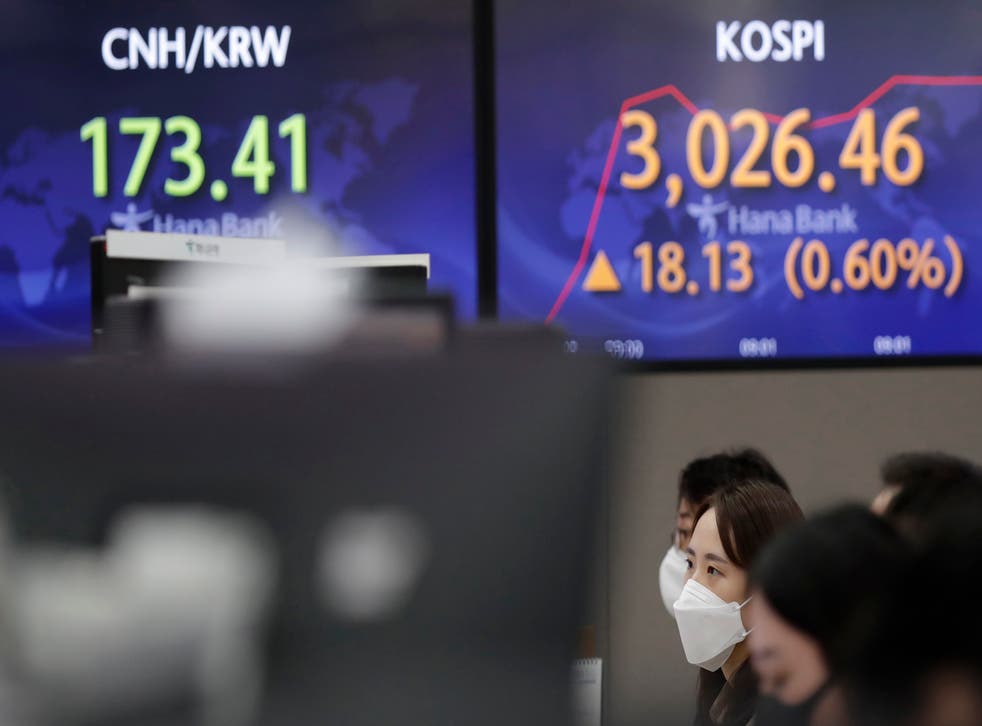 Leer en Español
The FTSE 100 rallied on Friday as global stock markets rose following falls on Thursday.
In London the index of large companies' shares climbed 0.8 per cent to 6,731.32 despite growing concerns about delays to shipping caused by a grounded container ship in the Suez canal.
Investors showed renewed optimism after markets had taken a slide on fears of a a slower recovery and the impact of sanctions imposed on China. The EU joined the US in announcing sanctions on China over allegations of human rights abuses of the Uighur Muslim minority in Xinjiang.
"All the sanctions so far have been largely symbolic and should have little economic impact," Yasutada Suzuki, head of emerging market investment at Sumitomo Mitsui Bank, told Reuters. "But the Sino-US confrontation is affecting market sentiment. It could take some time for them to come to any compromise."
Read more:
The Shanghai Composite Index gained 1.53 per cent on Friday, ending a three-day losing streak.
Japan's Nikkei rose 1.47 per cent in Friday's session after gains on Wall Street. The Dow Jones Industrial Average rose 0.62 per cent and the S&P 500 gained 0.52 per cent while the technology-focused Nasdaq Composite added 0.12 per cent.
Among the strongest performers in Asian markets were China's Cosco Shipping and South Korea's Hyundai Merchant Marine which stand to benefit from higher shipping costs caused by the Suez incident.
Global trade is facing further disruption from a 200,000-tonne vessel, the Ever Given, which ran aground in the Suez Canal on Tuesday.
Experts had initially hoped the super-tanker would be quickly removed but salvage crews were still struggling to re-float it on Friday.
The blockage of a vital route for trade between Asia and Europe is causing a backlog of ships holding billions of pounds of goods.
Some vessels are already reportedly taking the long route around the Cape of Good Hope to avoid the canal, adding around 12 days to the journey.
Oil prices were supported by potential supply disruption. Brent crude gained 2 per cent to $63.17 per barrel while West Texas Intermediate rose 2.3 per cent to $59.90.
The bounce came off the back of falls on Thursday as traders feared resurgence of Covid-19 in Europe, Brazil and India would slow the economic recovery.
Register for free to continue reading
Registration is a free and easy way to support our truly independent journalism
By registering, you will also enjoy limited access to Premium articles, exclusive newsletters, commenting, and virtual events with our leading journalists
Already have an account? sign in
Join our new commenting forum
Join thought-provoking conversations, follow other Independent readers and see their replies