FTSE 100 latest: European stock markets dip as inflation fears continue
Index of large companies' shares down 0.5% in morning trading
Ben Chapman
Wednesday 10 March 2021 09:29 Comments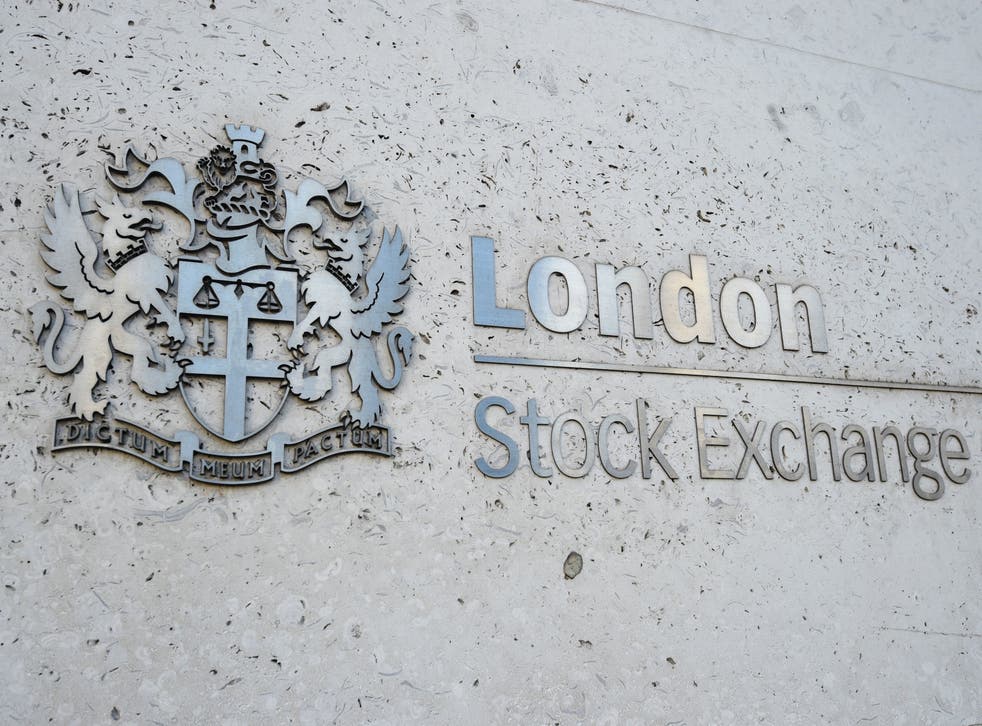 European stock markets dipped on Wednesday as investors remained nervous about a sell-off of government debt and rising inflation.
The FTSE 100 traded 0.5 per cent down at 6,693.52 after markets opened while the FTSE 250, which contains fewer big multinationals and more UK-focused firms, was 0.1 per cent lower at 21,364.69.
The Stoxx 600 index of European shares was 0.2 per cent lower although in France's CAC 40 index and Germany's Dax were both up marginally.
Investors have lingering concerns about the prospect of rising inflation as the global economy emerges from the pandemic.
Higher inflation erodes the fixed returns on government bonds, prompting some investors to sell, despite reassurances from central banks that the forces pushing up consumer prices are temporary.
A sell-off in bonds means their price goes down while the return, or yield, that investors receive goes up.
"Markets are giving full attention to bonds. As [company] earnings are not growing that fast right now, the lofty stock prices we have now will become unsustainable if bond yields rise further and undermine their valuation," said said Hiroshi Watanabe, senior economist at Sony Financial Holdings.
Wednesday's company results showed the contrasting impact of the pandemic on the food and restaurant business.
The owner of online delivery giant Just Eat forecast that orders will soar further in 2021 after rising demand during the pandemic lead to higher annual sales.
Dutch-based Just Eat Takeaway.com reported earnings of €256m (£219m) for 2020, up from €18m in 2019 thanks to a 42 per cent jump in orders.
Wagamama and Frankie & Benny's owner The Restaurant Group (TRG) reported a less positive set of results.
The group is seeking £175m from investors to bolster its finances after warning that the outlook remains "uncertain" while restrictions are in place.
The FTSE 250-listed firm revealed that sales plunged 57 per cent to £459.8m in 2020 after its restaurants were forced to close their doors for extended periods.
TRG fell to a £127.6m pre-tax loss for the year, compared to a £37.3m loss in 2019. However, the share price gained 8 per cent as investors had feared the figures would be worse.
FTSE 100-listed insurer and asset manager Legal & General revealed it had taken a £228m hit from Covid-19 but said full-year profits were "broadly" flat on the year before at £2.2bn. Pre-tax profits fell 12 per cent to £1.6bn.
In Asia, stock markets rose on Wednesday after Chinese stocks began to recover from hitting their lowest levels since mid-December.
Japan's Nikkei was little changed while MSCI's ex-Japan Asia-Pacific shares index rose 0.2 per cent, a day after it hit a two-month low.
Additional reporting by agencies
Register for free to continue reading
Registration is a free and easy way to support our truly independent journalism
By registering, you will also enjoy limited access to Premium articles, exclusive newsletters, commenting, and virtual events with our leading journalists
Already have an account? sign in
Join our new commenting forum
Join thought-provoking conversations, follow other Independent readers and see their replies