FTSE 100 close to 7,000 as global markets recover, Sensex extends gains
UK's premiere and midcap indices post biggest gains in months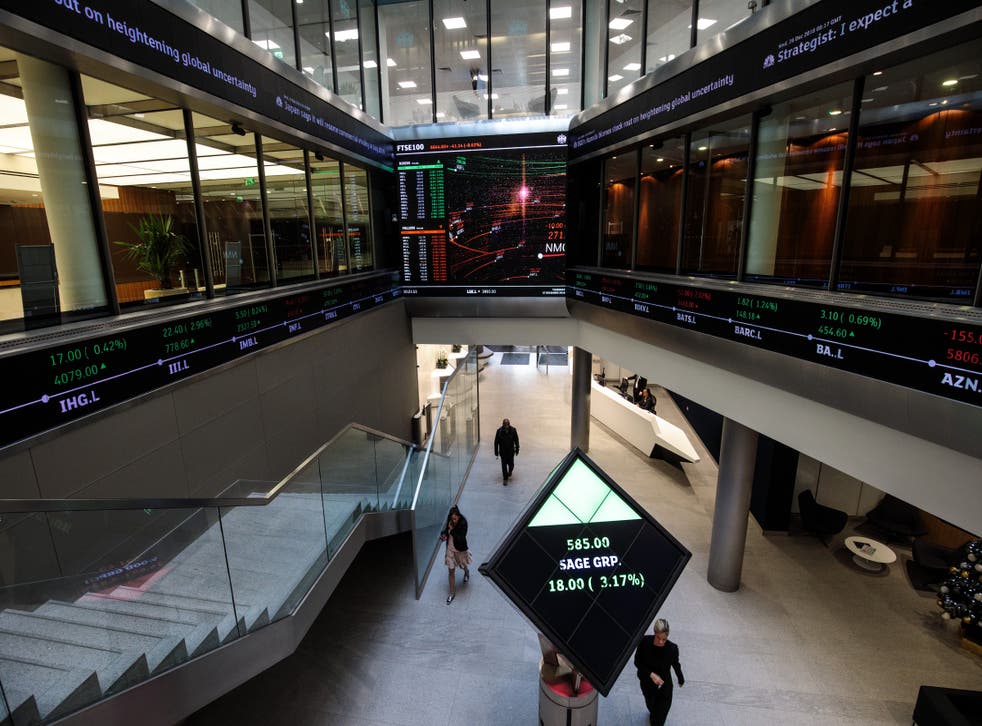 Britain's FTSE 100 advanced further on Wednesday to close just below the 7,000 mark, posting the best percentage gain in five months as travel and hospitality stocks, which took a major hit on Monday, continued to rise.
The blue chip index rallied by 1.7 per cent, closing 117 points higher at 6,998 points. Automobile company Rolls Royce surged 7.7 per cent, and clothing company Next ended 7.5 per cent higher.
Premier Inns operator Whitbread closed over 6 per cent higher, followed by catering firm Compass, and British Airways parent company IAG, both surging over 5 per cent.
The smaller FTSE 250 index also had its best day since last December, surging by 1.9 per cent.
Other European markets also rallied strongly on Wednesday, with the Stoxx 600 having its best session since May and CAC and DAX advancing over 1 per cent.
Meanwhile, Wall Street's main indexes also closed higher on Wednesday helped by oil and financial stocks. At the close in NYSE, the Dow Jones Industrial Average and the S&P 500 index gained 0.8 per cent each, and the Nasdaq Composite index added 0.9 per cent.
On Thursday, Asian markets also opened positive, Shanghai Composite rising above 0.3 per cent. While Japan's Nikkei remained closed on account of a national holiday. The Hang Seng index also advanced 1.7 per cent.
India's indices also began trade in the positive territory and both Sensex and Nifty jumped 0.7 per cent on the opening bell.
Join our new commenting forum
Join thought-provoking conversations, follow other Independent readers and see their replies