FTSE 100 edges higher following positive company results, while Sensex also extends gains
US stocks end slightly lower while Asian markets make a positive start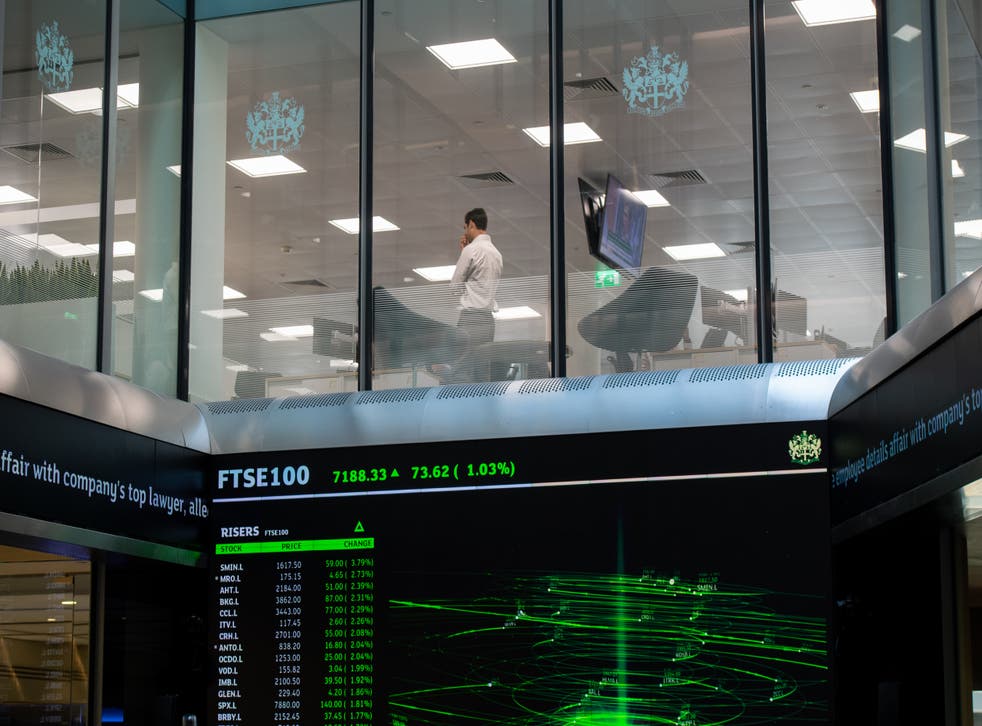 London's FTSE 100 ended higher on Wednesday boosted by positive earnings and an oil prices hike amid expectations of recovering demand.
The blue chip FTSE 100 gained 19 points or 0.3 per cent to close at 6,964, while the FTSE 250 added seven points to finish at 22,440.
Positive results from companies like WPP and Lloyds Banking Group pulled the index higher.
In the US, the major stock indexes ended slightly lower on Wednesday after the Federal Reserve left its key interest rate unchanged near zero, despite acknowledging recent improvement in the economy.
The S&P 500 ended down just 0.1 per cent after giving back its early gains, while Dow Jones Industrial Average was down 134 points, 0.4 per cent and Nasdaq Composite after a volatile session landed 39 points or 0.3 per cent lower.
On Thursday, stocks in Asia-Pacific are heading higher as investors react to the US Federal Reserve's decision to leave its interest rate near zero.
South Korea's Kospi traded with a lead of eight points or 0.27 per cent around mid day, while the S&P/ASX 200 in Australia climbed 0.37 per cent.
Hang Seng gained 180 points or 0.62 per cent, however, stocks in mainland China dipped from a high of 3,471 and then gained 6 points or 0.17 per cent.
Japan's Nikkei 225 remained closed on account of a national holiday.
Indian indices also opened higher on Thursday amid strong global cues from Asian markets and the US Federal Reserve's decision.
Sensex surged 360 points, or 0.72 per cent to 50,093, while the Nifty opened 114 points, or 0.77 per cent higher at 14,979.
Register for free to continue reading
Registration is a free and easy way to support our truly independent journalism
By registering, you will also enjoy limited access to Premium articles, exclusive newsletters, commenting, and virtual events with our leading journalists
Already have an account? sign in
Register for free to continue reading
Registration is a free and easy way to support our truly independent journalism
By registering, you will also enjoy limited access to Premium articles, exclusive newsletters, commenting, and virtual events with our leading journalists
Already have an account? sign in
Join our new commenting forum
Join thought-provoking conversations, follow other Independent readers and see their replies