Gambling rivals Paddy Power and Betfair create world's biggest bookie in £6bn deal
Merging the duo will create a bookie with more than £1.1 billion in annual revenues
Russell Lynch
Wednesday 26 August 2015 16:44 Comments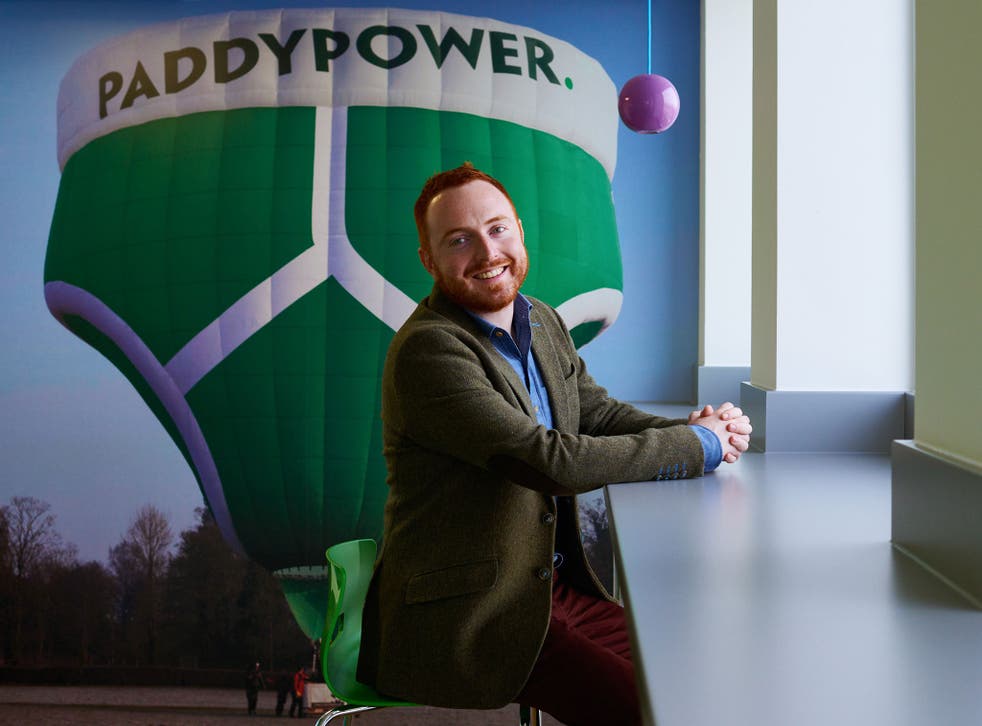 Paddy Power and Betfair today set out plans to create the world's biggest listed bookmaker in a stunning £6bn merger which sent tremors through industry rivals.
The latest huge gambit in the deal-making frenzy sweeping through the sector is even bigger than rival Ladbrokes' tie-up with Coral, and the £1bn battle for Bwin,party being fought out by 888 and Sportingbet owner GVC.
An irreverent Paddy Power tweet hinted at the deal a month ago when it responded to the Ladbrokes-Coral merger with a seemingly joke announcement of a tie-up with Betfair to form 'Betty Power'.
The terms of the merger gives its investors 52 per cent and Betfair shareholders 48 per cent of the combined company, to be known as Paddy Power Betfair. Shares in both companies rose almost 17 per cent in early trade as the City applauded the deal. Worried traders meanwhile marked down the shares of both Ladbrokes and William Hill by about 3 per cent.
The combined business will be led by Betfair's chief executive Breon Corcoran - who worked at Paddy Power until 2011 - while Paddy's new chief executive Andy McCue becomes chief operating officer. Paddy Power's Gary McGann will chair the new business when the deal completes, expected by next January.
Mr Corcoran said the deal "would make us the biggest listed sports betting business in the world". He added: "We'll be market leaders in the UK, in Ireland, in Australia, with the ability to invest in new products and new geographies behind some fantastic brands."
Merging the duo will create a bookie with more than £1.1bn in annual revenues. It combines adding Betfair's betting exchange - which allows punters to bet against each other - and strong presence in Europe and the US - with Paddy Power's strong online gambling business, its 586 betting shops in the UK and Ireland and its Australian sportsbook. Mr Corcoran refused to rule out adding to Paddy Power's high street presence if Ladbrokes and Coral are forced by competition authorities to sell off some of their 4000 betting shops as a condition of the merger.
It also combines strong brands unafraid of courting publicity, such as Paddy Power's controversial market on the outcome of the Oscar Pistorius murder trial. Betfair also apologised last year when a truck carrying a giant octopus to be used in a World Cup advertising campaign mysteriously "broke down" in the middle of Oxford Circus, holding up traffic on London's busiest street.
Nick Batram at Peel Hunt said: "Marriages that appear to be made in heaven can often be a disappointment. We think the chances of this happening between Betfair and Paddy Power are remote. Both are coming from a position of strength, while Breon Corcoran knows Paddy
Power intimately. The proposed merger is therefore compelling."
Paddy Power underlined the strength of business today as it unveiled a 31 per cent hike in pre-tax profits to €80.5m (£59m) for the first half and said it would beat City hopes for the full year. Betfair revenues meanwhile jumped 15 per cent despite trading against last year's World Cup. The trading performance comes despite the Chancellor's new tax on online betting, which cost Paddy €25m in the first half and Betfair £12.8m in the quarter to 31 July.
Register for free to continue reading
Registration is a free and easy way to support our truly independent journalism
By registering, you will also enjoy limited access to Premium articles, exclusive newsletters, commenting, and virtual events with our leading journalists
Already have an account? sign in
Join our new commenting forum
Join thought-provoking conversations, follow other Independent readers and see their replies