Hertz car hire company files for bankruptcy amid coronavirus pandemic
'No business is built for zero revenue,' says firm's former chief executive. 'There's only so long that companies' reserves will carry them'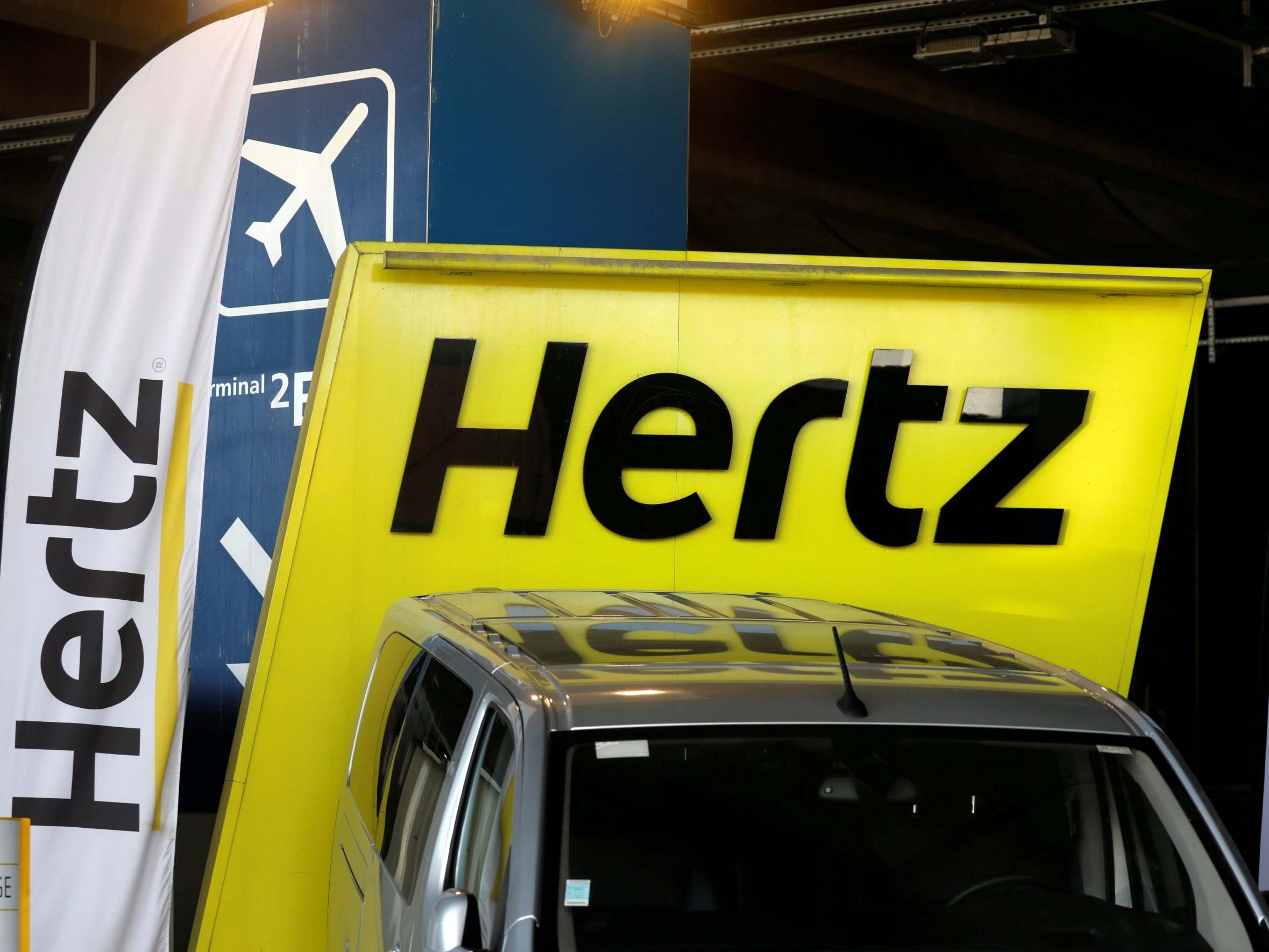 The 102-year-old car rental company Hertz has filed for bankruptcy after the coronavirus pandemic caused business to nosedive.
At the end of March, the firm was $18.7 billion (£15.3 billion) in debt with only $1 billion (£820 million) of available cash.
Hertz, which has over 400 outlets across the UK and Ireland, recently cut 12,000 staff from its global workforce and put another 4,000 on furlough. Chief executive Kathryn Marinello resigned last week following reports of possible bankruptcy.
The company lost all revenue from mid-March when the global travel industry came to a shuddering halt. Much of the firm's income is sourced from car rentals at airports but it started missing debt payments in April.
Ms Marinello said at the company's first-quarter earnings conference on 12 May: "No business is built for zero revenue. There's only so long that companies' reserves will carry them."
In the company's first-quarter report earlier this month with securities regulators, Hertz warned it may not be able to repay or refinance debt and may not have enough cash to continue operations.
The report said: "Management has concluded there is substantial doubt regarding the company's ability to continue as a going concern within one year from the issuance date of this quarterly report."
Hertz said in a statement on Friday: "The impact of Covid-19 on travel demand was sudden and dramatic, causing an abrupt decline in the company's revenue and future bookings.
"Hertz took immediate actions to prioritise the health and safety of employees and customers, eliminate all non-essential spending and preserve liquidity.
"However, uncertainty remains as to when revenue will return and when the used-car market will fully re-open for sales, which necessitated today's action. The financial reorganisation will provide Hertz a path toward a more robust financial structure that best positions the company for the future as it navigates what could be a prolonged travel and overall global economic recovery."
Join our commenting forum
Join thought-provoking conversations, follow other Independent readers and see their replies