HSBC to axe 40% of global office space as profits dive
Cuts will be focused on 'offices with support functions and head office activities', chief executive Noel Quinn says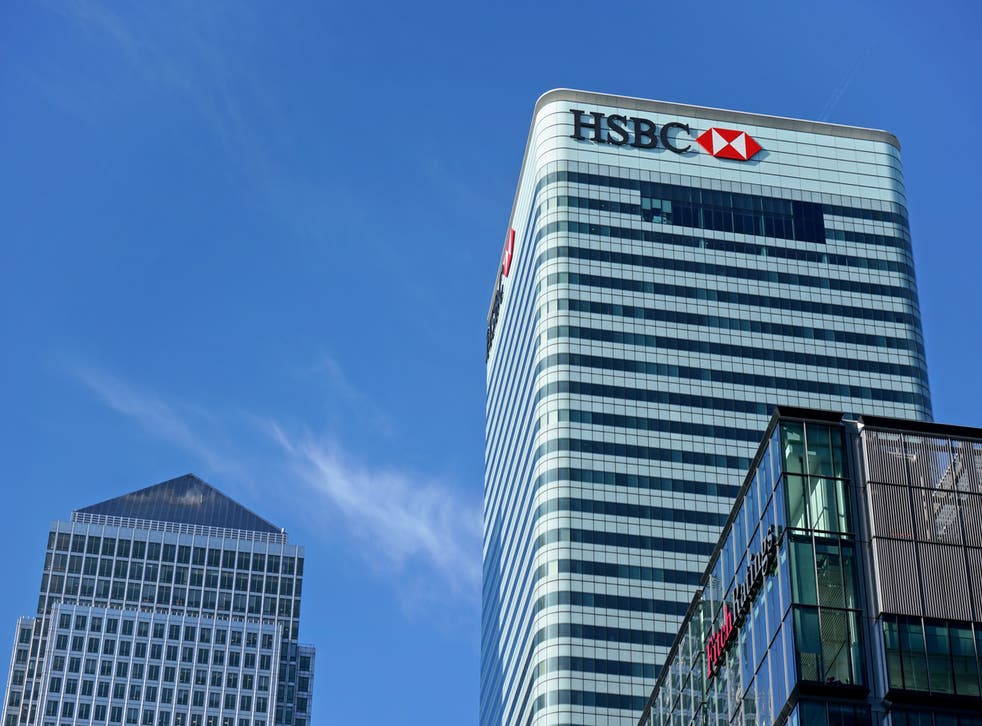 HSBC will axe nearly half of its office space around the globe as part of cost-cutting measures announced after the bank's end-of-year results showed profits had plunged by just over one third.
The plans were announced as the multinational signalled it would slash jobs and pivot its business towards Asia after recording pre-tax profits of $8.8bn (£6.3bn) for the year ending 31 December, down from $13.35bn (£9.5bn) a year earlier.
It also announced it would resume dividend payments after a partial lifting of a Bank of England ban last year.
Europe's largest bank said it has plans to invest about $6bn (£4.5bn) in Asia in the coming years and has singled out the Singapore, China and Hong Kong markets in particular as areas for growth.
In a presentation accompanying earlier this week outlining the HSBC's full-year results, chief executive Noel Quinn said the bank would shift towards a "hybrid model" of working post-Covid and aims to reduce office space by 40 per cent over the long-term.
"We are focused on those offices with support functions and head office activities when we talk about the 40 per cent reduction," Mr Quinn said. "We believe we'll achieve it via a very different style of working post-Covid with a more hybrid model."
Reductions will come from axing office buildings as their leases come to an end, Mr Quinn said. The plans do not include branches or HSBC's headquarters in Canary Wharf, London.
Last month HSBC announced it would close 82 branches across the UK after the pandemic led to a greater shift to online banking, though it did say the closures were not entirely related to the lockdowns and the restrictions that were introduced.
HSBC is among a number of banks — and companies in other sectors of the economy — preparing for longer-term "hybrid working," where employees split their time between home and the office.
Outgoing Lloyds chief executive Antonio Horta-Osorio said on Monday the bank will be offering "sustainable workplace solutions" to "attract and retain a more diverse, skilled and future ready workforce".
HSBC's Asia-focused rival Standard Chartered moved to permanent flexible working in November, later signing an agreement with flexible workspace provider IWG.
But executives at some banks, including Barclays and JPMorgan, have cooled on the idea of widescale remote working, arguing over the longer term it is taking a toll on staff wellbeing and proving less effective.
The UK government said on Monday that home working should continue until further notice as it plotted a gradual easing of the country's lockdown, meaning company offices will remain largely empty for months.
Register for free to continue reading
Registration is a free and easy way to support our truly independent journalism
By registering, you will also enjoy limited access to Premium articles, exclusive newsletters, commenting, and virtual events with our leading journalists
Already have an account? sign in
Register for free to continue reading
Registration is a free and easy way to support our truly independent journalism
By registering, you will also enjoy limited access to Premium articles, exclusive newsletters, commenting, and virtual events with our leading journalists
Already have an account? sign in
Join our new commenting forum
Join thought-provoking conversations, follow other Independent readers and see their replies