Brexit: opportunity or threat for small businesses and start-ups?
A survey of over a thousand small business leaders showed most are now more confident about prospects for their own business than they were at the tail end of 2016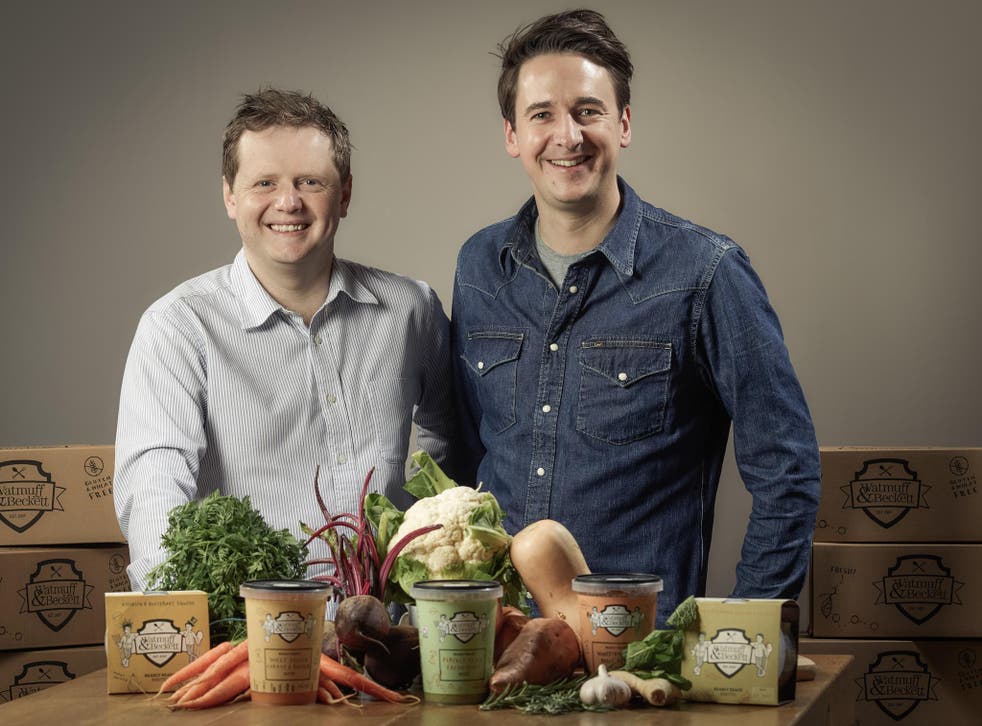 On the day Theresa May triggered Article 50, Andrew Watmuff was in Paris with a group of other starts-ups and small businesses from the food and drinks industry to find out how to export to the continent.
Mr Watmuff co-founded Watmuff & Beckett, a brand of upmarket ready meals, in Bath six years ago with Michael Beckett, a former chef who created the recipes using local, seasonal produce. Their risottos and soups are now stocked in Asda.
But they had not considered exporting to the continent until Emma Jones, the founder of a small business network called Enterprise Nation, called them up and invited them to France.
"I was a bit nervous because of the gastronomic prowess of the French. To go over there and sell them soups and risottos was a daunting task," Mr Watmuff says. Over talks with experts and visits to supermarkets, the pair learned of a gap in the market for more sophisticated ready meals and sent some details to an interested buyer as soon as they got home.
"Full steam ahead," Mr Watmuff says.
Watmuff & Beckett are not the only startup to be powering ahead with expansion plans despite Brexit.
"We accelerated our exports," said Zamir Cajee, who founded iQualTech an online retail business selling headphones, speakers and chargers based in Tooting, South London, in December 2012.
"The thing is, whatever is going to happen isn't going to take place for at least two years. We've got a lot of growing to do in the next two years."
A survey of over a thousand small business leaders showed most are now more confident about prospects for their own business than they were at the tail end of 2016, even though they are pessimistic about the future for their industry more generally. The SME Growth Tracker, commissioned by Enterprise Nation and Amazon UK, found that small and medium size enterprises have raised their revenue growth projections for the third quarter in a row and are now forecasting revenue growth of 2.3 per cent in the next 12 months.
A similar survey of 416 businesses by eBay showed that 46 per cent were confident about their growth prospects, compared to 19 per cent that expressed pessimism.
Emma Jones says optimism is typical of entrepreneurs, who are naturally inclined to get on with things when faced with challenges. But Simon Johnson, UK director of seller services at Amazon, says sentiment is nonetheless improving.
"We are seeing a big rebound in confidence amongst British SMEs after a significant decline in December, but small businesses leaders remain concerned about the impact of rising supply costs and higher price inflation," Mr Johnson said. "Small businesses are optimistic but do see potential risks."
Currency fluctuations are top of the list. The pound fell to its lowest level in 30 years in the aftermath of the EU referendum on 24 June, but held up when Article 50 was triggered in March. While exporters will have benefitted from the weaker pound, importers may have already seen price rises. Mr Watmuff says even though they use British farm produce, these farmers trade in a global market so when the market price rises, it also rises for those in the UK.
Watmuff & Beckett has seen the price of frozen peas rise because farmers have the opportunity to sell the produce for more on the European market. At the moment, they are able to reach agreements with their suppliers rather than putting up the price of the final product. "We have great relationships with farmers that means we are able to agree on some prices, but that will only last for so long," Mr Watmuff says.
Online businesses have also felt the pressure of rising costs. Formisimo, an analytics business that improves online checkouts and forms, was founded by Al Mackin in Salford in 2014. Like a lot of startups, most of the technology comes from the US.
"Every month we pay about £2,500 to £3,000 (£2,000 to £2,400) in technology to the US," Mr Mackin said. "That has become more expensive."
He has since opened a bank account in the US so that US customers can pay in dollars and the company can pay out again in dollars, to avoid exchange rates.
"I look at the currency every day and I realise that I'm no expert," Mr Mackin says.
But it's not all bad. Formisimo also gained around £25,000 on an investment from Publicis, a publishing group in France, because of the exchange rate. The deal went ahead despite the shadow cast by Brexit.
Others companies are looking at hedging currency risk using forwards and derivatives. Mr Cajee says he has discovered multiple online platforms that allow businesses to book forwards contracts, locking in the exchange rate, for a modest sum. "The internet and technology has made this much easier to do," he said. Mr Cajee also uses Amazon Fulfillment to deliver to customers and Amazon's partnership with KPMG to keep on top of VAT payments when exporting to other markets.
Ms Jones says business should check that their numbers add up now. "Talk to suppliers in Europe about costs, consider bringing manufacturing back to Britain and look at exports, which should be on the up," she says. Over the next two years, Ms Jones says exporters should look beyond the EU to countries where free trade deals are more likely, such as Dubai, China and the US.
Mr Watmuff expects their pea and mint soup to do well in France, precisely because it is quintessentially British and fits in with a trend for consumers who want to know where their food is coming from. But he realises that if the Brexit negotiations get nasty, shouting about their brand's Britishness might not be the best way to win over the French.
"Right now, people seem quite laissez-faire about the whole thing. They realise that many people don't want to leave the EU so it isn't, 'Stupid British people coming here selling us their products'. But if negotiations get too fraught and nasty in the media, that could have a knock-on effect," he says.
While consumer sentiment is unpredictable, there is plenty SMEs can do to prepare for changes that will come over the next two years as the UK hammers out trade deals with 27 EU states. "Businesses should check financials first. Second, make the most of things staying the same. Third, prepare to look further afield," Ms Jones advises. "The big thing about Brexit is planning."
Join our new commenting forum
Join thought-provoking conversations, follow other Independent readers and see their replies