The Independent's journalism is supported by our readers. When you purchase through links on our site, we may earn commission.
Small business
Beyond noblesse oblige: the encouraging reality of corporate social responsibility
Over three-quarters of small businesses support local organisations – including charities, schools and foodbanks – despite the everyday challenges that founders face running their own enterprises, writes Iqbal Wahhab
Monday 01 October 2018 17:11 Comments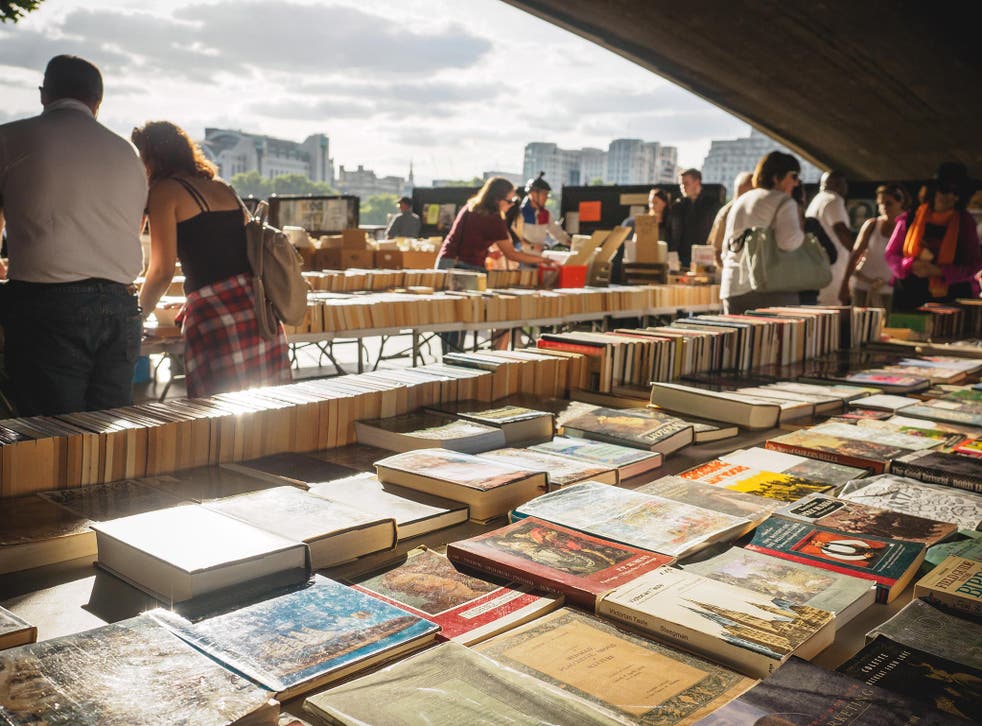 Here's a question I've never found a decent answer to: is it right to tell others about your social or charitable activities or does it come off as boastful, self-congratulatory?
Large scale businesses love to tell the world about their philanthropic gestures. Indeed, some of the world's greatest businesspeople, such as Bill Gates or Mark Zuckerburg, are now almost as well known for how they've given their money away than how they made it.
Big companies have big sections of their annual reports and corporate websites dedicated to their "corporate social responsibility" (CSR) commitments and they are applauded for doing so.
But in the past in my two previous restaurants, when I'd posted about any social impact activities I've undertaken – be it hiring ex-offenders or going to west Africa to help girls in a slum dwelling set up their own businesses – I've been questioned about my motives in publicising what I've done. To some, the post becomes a boast.
I've carried on regardless, not least because over time I've found our customers actually like the fact that we do stuff with the money they spend with us other than just line our pockets. I wish more people would do the same.
A new report by campaigning group peak b based on a survey of over a thousand small businesses found that over a third of small businesses said they are not primarily driven by profit, while 90 per cent felt they have a role to play in supporting community organisations.
Over three-quarters support local organisations – including charities, schools and foodbanks – despite the everyday challenges that founders face running their own enterprises.
Day in, day out, small businesses are embedded in communities and neighbourhoods. They are not just a selling device to earn a livelihood for their owners and employees but an empowering vehicle for those who haven't been so lucky. And they often do this against a backdrop of a struggling economy with increasing costs, rates, rents and competition from larger scale companies.
The words "purpose" and "mission" are becoming the subject of many new business books and conferences. Indeed, people now identify a problem they see and find an entrepreneurial way to solve it.
Jenny Costa found herself appalled that food retailers would throw out fruits and vegetables that didn't look right rather than present them to their customers so she set up Rubies in the Rubble – a business making sauces and chutney from ingredients otherwise destined for the bin.
There are even impact investors now – people who will only use their money to back projects that aim from the outset to help solve a social or environmental problem.
One of these investment groups, Mustard Seed, backed Jenny and their fund is seeing huge financial as well as social returns.
And that's the key pivotal point of change we are witnessing in business. Before we would talk of giving something back or of helping others and frankly it wasn't good enough.
Large firms and their CSR pledges rarely amount to more than spending a day in the year painting the proverbial church wall – old style noblesse oblige made contemporary with the aid of a podcast.
I've watched many social enterprises set out with great missions yet have terrible financial performance. Their losses are often written off by the massive funds that have emerged in the last decade to back projects aimed at tackling problems that charities or governments have failed to.
They are now being superseded by the "purpose with profit" business.
What the peak b report teaches us, though, is that many of Britain's small businesses – with or without the label – are already purpose driven entities.
As one of its contributors says, we're often too British to tell others about the impacts we are making as many feel this is a private matter.
But when we also read that people do so despite facing financial troubles of their own, we need to spread the message not just that doing good is good for business, but that telling people we are doing good is good for business.
Iqbal Wahhab OBE is the founder of London restaurants The Cinnamon Club and Roast and author of Charity Sucks, published by Biteback
Register for free to continue reading
Registration is a free and easy way to support our truly independent journalism
By registering, you will also enjoy limited access to Premium articles, exclusive newsletters, commenting, and virtual events with our leading journalists
Already have an account? sign in
Join our new commenting forum
Join thought-provoking conversations, follow other Independent readers and see their replies