How two working mums made a million from selling lingerie on eBay
Lingerie Outlet Store is one a growing number of million-pound eBay businesses in the UK, with the number having risen by 50 per cent since 2013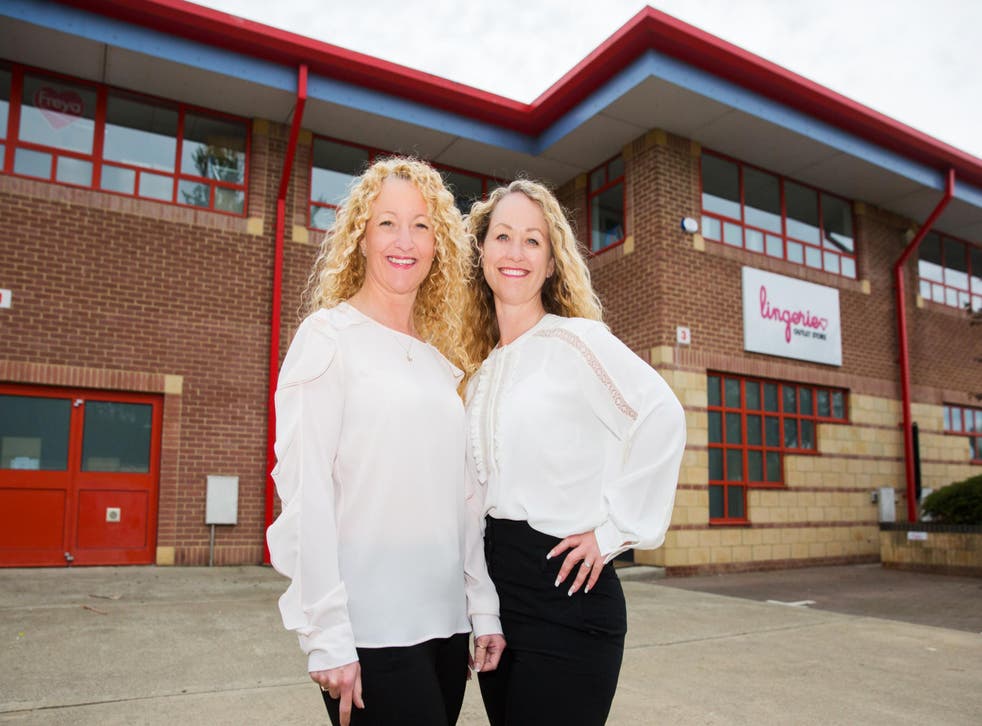 It's happened to the best of us. The clothes are off, it's time to get down to business. Then it all comes pouring out.
Working in a lingerie shop, it was an occupational hazard for entrepreneur Clare Haines.
"I love customers," she says. "But often they feel like they have to tell you their life story just because they have taken their clothes off."
Haines briefly flirted with bricks and mortar after launching Lingerie Outlet Store in 2009 on eBay from her garage in Swindon. But the naked customers proved too much to handle and she quickly switched back to selling exclusively through the online platform.
"It's just more efficient. With online customer service, they only tell you what you need to know," she says.
Haines is one of a growing number of eBay millionaires in the UK - defined as a business registered on eBay.co.uk with a turnover of £1m or more. The number has risen by 50 per cent since 2013, from 443 to 663.
Her business has ridden the wave of booming fashion sales on the online marketplace, jumping from sales of £51,000 in their first year to a projected £8m by the end of 2017.
For someone who claims not to know the meaning of 'profit margin', eBay's user friendly platform was an ideal starting place.
"When I started the business eight years ago eBay was the only place I could sell the product online and get instant, transparent feedback from customers," she says. "I didn't have the confidence to start with a bricks and mortar store. The great thing about starting on eBay is that I learnt as I went."
With a background in advertising and little business acumen, Haines kept the business chugging along but found herself hitting a growth ceiling without knowing why. In 2015 her best friend Melissa Burton joined the business as an equal partner, bringing with her 20 years of wisdom from working in blue chip companies and telecoms. Since then, the firm has grown by 2,000 per cent.
Haines credits Burton with turning the company into "a grown-up business", with spreadsheets, cashflows, and "other things that make me go 'aaaah'."
Burton says Haines "could sell ice to an eskimo", and the pair's skills sets complement each other perfectly.
But even with the business now established and Burton's expertise on board, they feel no desire to expand away from eBay.
"eBay has world class marketing and advertising built in as part of its service, so you don't need to delve into the bottomless pit that is Google ads," says Burton. "Consumers feel their data is protected but they also know exactly what they are getting because of the customer reviews."
Business news: In pictures

Show all 13
The pair cite the "explosion" of stores like Victoria's Secret as the engine behind the continued expansion of the lingerie market, but they have a secret weapon of their own: motherhood.
Haines is a single parent, who juggles running her own business with raising her 14-year-old son, who she describes as a "proper teenager", while Burton's baby boy is now 21. The pair admit it's been far from easy, but being in control of their own time means they no longer have to work weekends or evenings.
"Being a working mum gives you the tenacity you need to make it as an entrepreneur," says Burton. "It's that phone call at 9am telling you there's no packed lunch and you've got to go and find a solution. It teaches you adaptability and time-management.
"If there's a problem at work we're like, 'we're working mums, it's fine, we can sort this'."
It's also made the pair "wildly competitive" and given them an inner belief that anything is possible.
They say that yesterday was their biggest sales day yet.
"That's something we find ourselves saying every week," says Burton. "If that continues it won't be long before our annual sales hit £16m plus."
Join our new commenting forum
Join thought-provoking conversations, follow other Independent readers and see their replies