Former Apprentice contestant toasts success of wine business after Brexit boost
Tom Gearing finished in second place on 'The Apprentice' in 2012 after his business plan was rejected by Lord Sugar for being too risky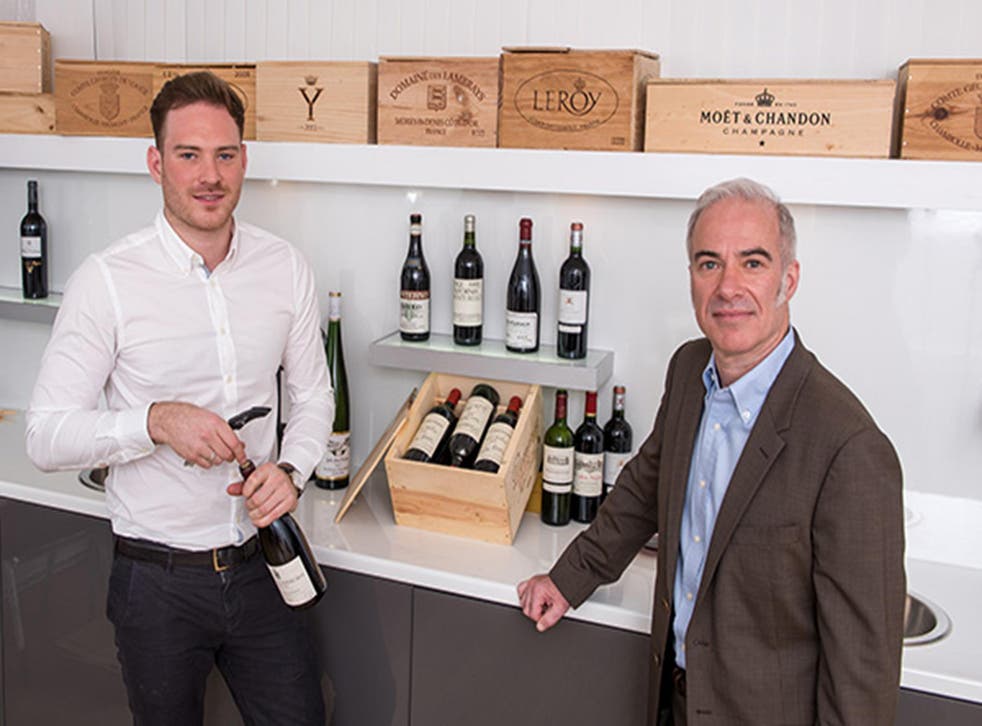 A former Apprentice contestant is toasting the success of his wine investment business, five years after Lord Sugar rejected it - and he has Brexit to thank.
Tom Gearing's Cult Wines, which helps investors buy and sell fine wines, was rejected by the multimillionaire property tycoon on the Apprentice in 2012 for being too risky. But the company now expects to generate record sales of £30m this year - a 47 per cent jump on 2015/16, partly thanks to a boost from the Brexit-battered pound.
The fall in sterling since the Brexit vote and the increasing appeal of fine wine to investors, has helped fuel a surge in Asian buyers, the British company said. This is particularly the case in Hong Kong where the currency is dollar-linked. Many top wines in the UK are priced in sterling making them cheaper since the currency's fall.
Cult Wines, which opened an office in Hong Kong last year to take advantage of increasing Asian demand, has seen record sales from the continent.
While Lord Sugar may not have seen the idea's potential, it has now gained the royal seal of approval after being awarded a Queen's Award for Enterprise on Her Majesty's 91st birthday.
From September 2016 to March this year, the firm has already surpassed last year's annual Asian sales of £6m and at the end of this year expects to see a 38 per cent increase in Asian business.
Since the UK decided to leave the EU in June 2016, the industry benchmark – the Liv-ex Fine Wine 100 index – has gained around 17 per cent and is at its highest level for five years.
Investors in fine wine should still make sure that they invest through a reputable broker though. The asset has attracted fraudsters and con artists in the past.
Business news: In pictures

Show all 13
The majority of Cult Wines' investors continue to come from the UK but Asia now accounts for almost a third, with smaller numbers coming from continental Europe and the US, the company said.
Mr Gearing said: "We're deeply honoured and delighted to be awarded the Queen's Award for Enterprise International Trade. It is fantastic to be recognised and our performance over the last year has helped to cement our position as one of the leaders in the wine investment market. Our office in Hong Kong has helped the firm to consolidate our services to a growing client base in Asia."
Register for free to continue reading
Registration is a free and easy way to support our truly independent journalism
By registering, you will also enjoy limited access to Premium articles, exclusive newsletters, commenting, and virtual events with our leading journalists
Already have an account? sign in
Register for free to continue reading
Registration is a free and easy way to support our truly independent journalism
By registering, you will also enjoy limited access to Premium articles, exclusive newsletters, commenting, and virtual events with our leading journalists
Already have an account? sign in
Join our new commenting forum
Join thought-provoking conversations, follow other Independent readers and see their replies