Goodbox: the startup helping charities survive in a cashless society
The firm has pioneered a contactless terminal that makes it easy for causes to take donations from card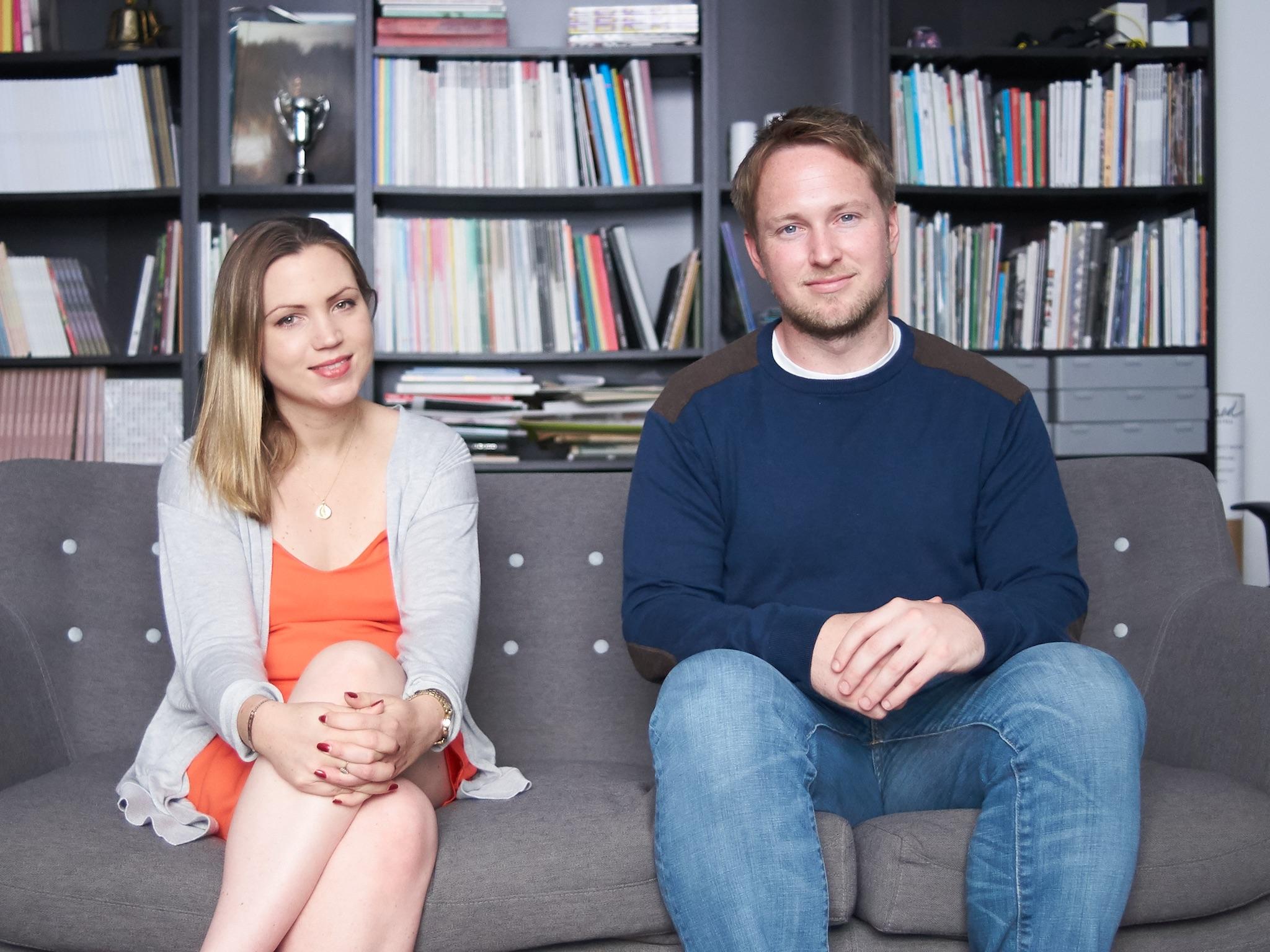 The National History Museum made one small change and increased visitor donations by 22 per cent.
Earlier this year, the museum began trialling contactless charity payments, so visitors are no longer prevented from donating when they don't have any change.
Goodbox, a Manchester-based startup founded last year by friends and business partners Andrew O'Brien and Francesca Hodgson, has pioneered a contactless terminal that makes it easy for museums and other good causes to take donations from card. Not only does the terminal take the payment, it can also switch between campaigns and show multimedia to make people more likely to donate.
Goodbox terminals are already used by 12 Church of England cathedrals, five hospitals and some top attractions – including the Natural History Museum and the National Portrait Gallery. The Natural History Museum has six boxes – one at each entrance and another four that it moves around the site according to visitor numbers.
Karl Roberts, head of visitor experience at the museum, says: "The introduction of contactless donations is less of a game-changer and more of an essential next step in order to keep up with the public's preferred method of payment and not get left behind."
The future is cashless. In July, cards accounted for more than half of UK retail transactions, taking the top spot from cash for the first time in history, according to figures from the British Retail Consortium. Contactless payments now account for a third of all card purchases.
Yet the majority of charity collections are in cash. Charities are fighting a losing battle on the front line as fewer people carry small change to give to collection boxes next to the till in shops or to charity collectors, rattling coin boxes in the street.
Hodgson started her career in graphic design before spending a decade working with charities. She says that in trials with the Natural History Museum and other partners, Goodbox does not take away from the cash pool, but supplements it with extra donations often from younger givers.
In a trial with the Teenage Cancer Trust in March and April, Goodbox increased donations by 15-20 per cent, in addition to cash collections. They are now working with 40 museums despite only having spent a little amount of marketing money with Google, to come up in search results.
Charities are facing increasing pressure in the face of growing demand. Research by the Charities Aid Foundation has shown that a quarter of charities no longer have confidence that they have the resources to meet demand created by reductions in public and government funding.
Goodbox is not the only company to try to improve charitable donations by harnessing cashless payments. In 2011, the Salvation Army started using mobile phones with Square readers to take donations. In April this year Thyngs, a donation technology company, partnered with Angal, which makes collection boxes, to accept cashless charity donations from givers' phones, using specially equipped collection boxes and buckets.
Then there are micro-donation models like Penny for London, an ultimately unsuccessful initiative set up in 2014 that used Barclaycard technology. The giver set an amount between 1p and 10p to donate every time they tapped their card. The proceeds were to go to the Mayor's Fund for London, a charity that helps the capital's disadvantaged young people to find employment, but the initiative was closed in August 2016 having failed to attract donors.
The founders say Goodbox is more than just a new way to pay. It has been designed to be rented by charities and organisations who want to raise money, but could just as easily by employed for disaster relief or by individuals currently using crowdfunding platforms. It allows users to set targets and monitor their progress. Unlike other terminals that work on 3G, it can save data offline.
The screen allows charities to show what they are fundraising for and to engage the donor. "The screen itself is an important part of the product," Hodgson says. "In unattended locations there's a platform for charities to engage with donors and tell them what they are funding for."
A Goodbox terminal in a store, for example, could advertise more than one charity and emphasise current campaigns by those charities. "People donate to causes, not charities," O'Brien says. "We want to empower causes to fundraise as best as possible. If a charity is looking to do something on a grander scale, we want to help them raise money."
Goodbox has already raised £1m in funding in addition to £4m from a single large investor who got involved during a seed round. In November, it raised a further £2.4m in exchange for 23.21 per cent equity on Seedrs, a crowdfunding platform, in a round led by PNFT Social & Community Investments.
While that sounds like a lot, O'Brien says the payments industry is an expensive place to work. "You're working with consumer data where there is a risk of fraud," he says. "There's a lot packed into these things in terms of ensuring security."
The terminals have been tested with existing technology, borrowed from other manufacturers. Goodbox will use some of the latest funding for an intensive research and development phase over the next few months to manufacture its own product. "It's like putting a scooter engine inside a Ferrari, it doesn't quite fit," O'Brien says. "Building everything from scratch ourselves solves that problem."
In the meantime, the trial continues with new charity partners including the Imperial Health Charity, which is introducing a Goodbox at the children's department of St Mary's Hospital. "We're seeing more and more people willing to support their local hospitals through cash donations," says Ian Lush, chief executive of Imperial Health Charity. "With the 70th anniversary of the NHS coming up next year, we believe contactless giving will enable even more people to give back."
Join our commenting forum
Join thought-provoking conversations, follow other Independent readers and see their replies