Instant Pot: How a pressure cooker startup became an Amazon Prime Day star
Instant Pot sold 215,000 cookers on Prime Day last year, after selling 24,000 units on the first Prime Day in 2015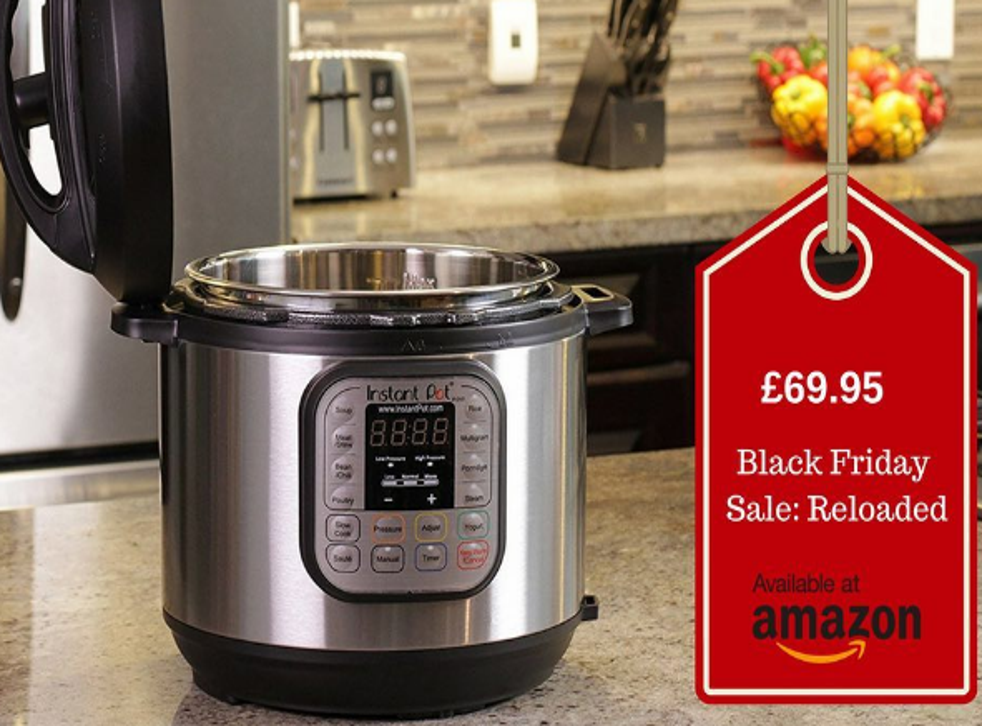 It was no surprise when online sales tracker Slice Intelligence revealed the Amazon Echo voice-activated device as the best-selling item on Amazon Prime Day in July 2016. But sandwiched between the smart speaker and a Samsung TV in second place was a little known pressure cooker from Instant Pot, a startup launched in 2009 that relies heavily on Amazon to reach consumers.
Instant Pot sold 215,000 cookers on Prime Day last year, after selling 24,000 units on the first Prime Day in 2015, according to its chief executive Robert Wang. Last year's figure would have been higher had Amazon not run out of cookers an hour before the 24-hour sale ended, Mr Wang told trade publication digitalcommerce360.com.
The device combines an electric pressure cooker, slow cooker, rice cooker and yoghurt maker and automatically controls the temperature and cooking duration of users' favourite recipes.
In its early days, Instant Pot eschewed TV and print advertising, relying instead on social media and word-of-mouth recommendations to create a buzz. Helped by glowing reviews from online bloggers, Instant Pot quickly developed a cult following - its Facebook community page currently has over 520,000 members.
But business rocketed after Amazon started to sell the product in 2013. Last year, 80 per cent of the company's sales were through Amazon, Mr Wang told digitalcommerce360.com, although he expects that figure to drop to 60 per cent or less now that it is beginning to move into bricks-and-mortar sales.
"If you want to achieve high volumes, such as selling 215,000 in one day, Etsy won't cut it and your own warehouse won't cut it," he said. "You have to partner with Amazon, stock up with inventory and then you can achieve your sales goal.
"For an innovative product like Instant Pot, online sales is the very first place you want to get started, because people do not know to go to Wal-Mart or Target to look for a Bluetooth-connected cooker," Mr Wang told the publication. "They learned about it and heard about it on the internet."
Mr Wang was forced to search for new business ideas after the 2008 crash scuppered his previous high-tech startup. Alongside his friend Yi Qin, he realised that people wanted to find ways of cooking fast, cheap yet healthy meals.
Mr Wang used his experience of the wireless industry to adapt smartphone sensors to cooking appliances. Instant Pot uses the same sensors that phones use to reorientate screen display to detect heat and, most importantly, when pressure is about to blow the lid off and cause injury.
Prices start from £65, but more advanced versions of the cooker that retail for £140 and can connect to mobile devices via Bluetooth, allowing users to programme their own recipe.
The Canada-based company remains a small team of 40 and spends most of its time focusing on product improvement, leaving sales and marketing to Amazon.
Instant Pot is now facing competition from rival products made by bigger companies such as Breville and Black & Decker, but hopes are high that the product's head start and legion of faithful followers can keep the company cooking.
Join our new commenting forum
Join thought-provoking conversations, follow other Independent readers and see their replies