The Independent's journalism is supported by our readers. When you purchase through links on our site, we may earn commission.
A View from the Top: Steve Hafner, founder of travel comparison site Kayak
In 2004 Steve Hafner founded online travel site Kayak under the name Travel Search Company. It went public in 2012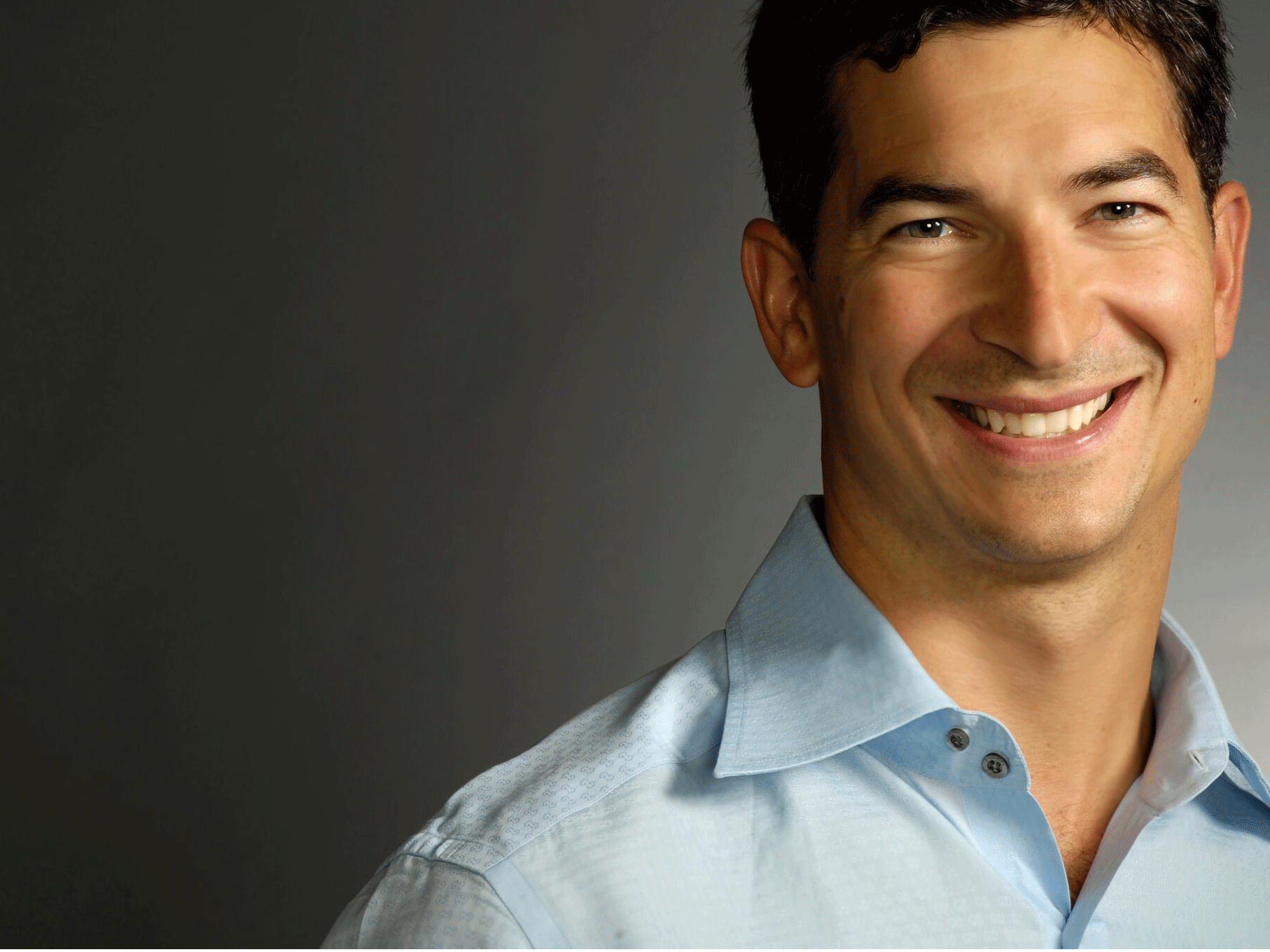 Perhaps it's ironic that the co-founder of a global holiday price comparison site doesn't seem to treat himself to much time off.
But it's hard to argue that his approach has not worked.
Steve Hafner earned a BA from Ivy League Dartmouth College in the early 1990s and went on to do an MBA at Northwestern University. After a brief spell as a business consultant and having co-founded a company that was sold for over $1bn – something that's not to be sniffed at – he created what would later become one of the world's best known websites for securing cheap deals on hotels, plane tickets and car hires.
In 2004, when the embers of the dotcom crash were arguably still smouldering, Hafner founded Kayak under the name Travel Search Company.
Though prospects for a new online company were arguably anything but rosy at that time, Kayak withstood the test of a severely bruised investor community and in December 2007 raised almost $200m (£157m) in a funding round that was backed by a host of Silicon Valley staples, notably Sequoia Capital, a venture capital firm known for putting its cash behind pillars of the industry: Apple, Oracle, Google, Yahoo and hundreds more.
This gave Kayak the means to grow and rather than contend with rivals, simply buy them. It swallowed SideStep, a competitor in the US. In 2010, Kayak bought a travel site in Germany and later one in Austria.
In July 2012, the Stamford, Connecticut-based company went public on the Nasdaq Stock Exchange, with shares hitting the market at $26 apiece. Less than a year later, The Priceline Group – which already owned Booking.com and later acquired OpenTable – paid more than $2bn for full control of Kayak.The website and the app are now available in 21 languages across more than 40 international markets.
Hafner is still chief executive officer.
The breakneck speed of Kayak's expansion might be dizzying to some, but on a recent spring afternoon in east London's Tobacco Docks, the 47-year old boss, exuded a sense of amicable calm on the sidelines of a conference dedicated to technology and travel.
Evenly tanned from a recent Caribbean sailing trip, Hafner chatted about his past, his future and his biggest role models: first and foremost Steve Hafner. And then, in some ways, industry titans like Mark Zuckerberg and Richard Branson – not exactly humble, but his success might make his boastfulness at least partially forgivable.
He's undoubtedly a fine businessman, with a penchant for networking and charisma aplenty, but unlike some of his peers, he remains profoundly true to his field and laser-focused on doing what he's good at.
"I was totally dissatisfied with all the trip planning options out there," he told The Independent when asked about the origins of Kayak.
"Going to different travel sites was time consuming. I thought there had to be a better way but there wasn't so we built one," he added, in a tone that implied launching a huge, industry-challenging company was like making your own sandwich because they've run out of your favourite at Pret a Manger.
Taking on Google
When he looks to the future, Hafner certainly doesn't lack in ambition.
"This isn't enough," he says of Kayak in its current form and the disruptive impact that it has had on the world of travel so far.
"We want to be the app you can't live without. I want people to think of travel and go straight to Kayak, not Google because Kayak is better."
Hafner says he wants every travel planning brain in the world to "reflex link" to Kayak – something he's wanted since starting the company.
Speaking of himself at the time of the launch, he says that he "knew enough to be dangerous" but not enough "not to go for it".
Within Kayak's first 18 months the company was turning a profit. The site is compatible with Amazon's Alexa home assistant and the Apple TV, and the app has been downloaded 60 million times.
Hafner's sights, however, are set higher.
"We need to have at least five billion, half of the world's population, on all our platforms, all the time, that's the only way we'll learn to be better."
Even though he may still have a vision of where he wants to go, one skill Hafner seems to already have perfected is quitting while you're ahead, or in this case, knowing when to move on from one company and set up another.
Pre-Kayak, he helped start Orbitz in 1999, at the height of the dotcom boom.
By November of the company's first year – and undoubtedly helped by a tide of hot money scrambling for a piece of the desperately popular technology pie – Hafner and his two partners secured a $145m investment from airline giants Continental, Delta Air, Northwest, United and American Airlines.
The deal meant immense success, with Orbitz supplying 80 per cent of the US air travel market according to the company, but still Hafner wasn't sleeping easy.
"I was dissatisfied, people were visiting but we weren't showing them every hotel or airline because we didn't have every hotel or airline. We were forcing them to buy through us when they wanted to buy from the travel companies directly."
He left the company in 2003.
Pitching it right
Key to his own success is that Hafner got the first pitch right when it came to speaking to the fat cats with the big money. His approach is: keep it simple.
"Ultimately, what you're selling [when you pitch] is a good idea, [and the fact] that you're the person who'll get it done and that they'll make money along the ride with you," he said.
Today, with big investment seemingly no longer a day-to-day concern, Hafner can focus on innovation in the mobile environment, and keeping up with an industry in which the only constant seems to be relentless change.
He said mobile was a potential revenue stream first flagged to him by his co-founder, Paul English, who served as chief technology officer of Kayak before founding Lola.com, yet another travel company: an app that connects users with travel professionals who help plan holidays.
"Smart phones were being developed and Paul said we should make a Blackberry app," said Hafner.
"I thought he was crazy, people want to look at airline tickets on a big screen not their phones."
But English got his way and mobile now accounts for more than half of Kayak's traffic.
The company's workforce is now 60 per cent tech engineers and Hafner says that while Kayak "empowers people to make decisions and make mistakes, it's about not giving people the luxury to be slow."
Because being slow means that anyone nipping at your heels could potentially gobble you up.
These days, Hafner says that Google is Kayak's biggest rival, especially in terms of developer engineering talent, machine learning and big data.
Kayak has 500 employees. Google has 72,053 employees and is worth $584.50bn, according to the Nasdaq stock index.
"My biggest challenge is making sure we achieve that scale," Hafner said.
He knew enough in 2004 to be dangerous. Perhaps this is not the last we've heard from the guy who 13 years ago knew too little not to go for it.
Register for free to continue reading
Registration is a free and easy way to support our truly independent journalism
By registering, you will also enjoy limited access to Premium articles, exclusive newsletters, commenting, and virtual events with our leading journalists
Already have an account? sign in
Register for free to continue reading
Registration is a free and easy way to support our truly independent journalism
By registering, you will also enjoy limited access to Premium articles, exclusive newsletters, commenting, and virtual events with our leading journalists
Already have an account? sign in
Join our new commenting forum
Join thought-provoking conversations, follow other Independent readers and see their replies