The Independent's journalism is supported by our readers. When you purchase through links on our site, we may earn commission.
The male fertility startup that wants to be 'the Swiss private bank for sperm'
Men account for infertility in almost half of cases, yet the market for male fertility startups is in its infancy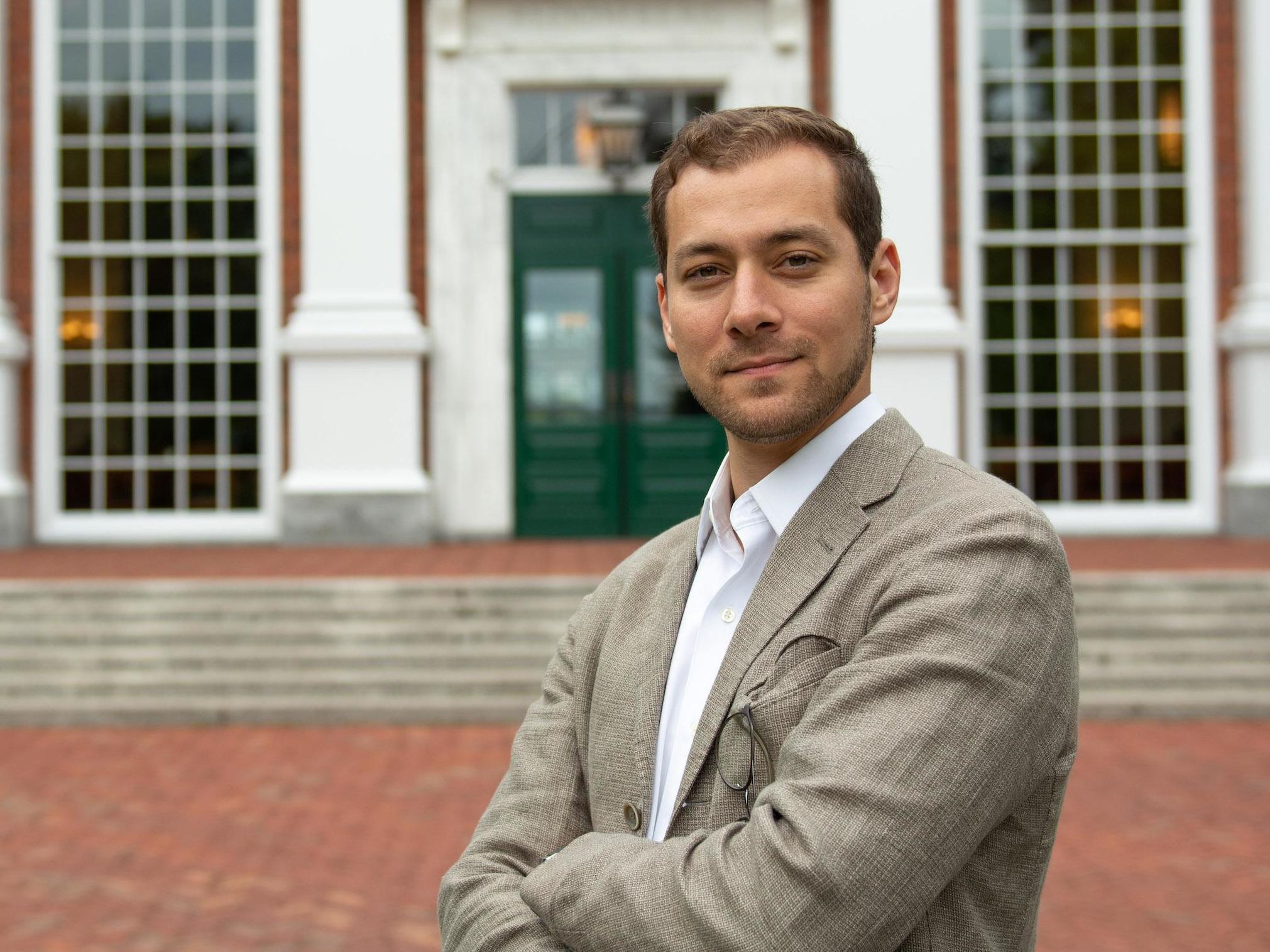 "Protect your most valuable assets" proclaims the website GiveLegacy.com, alongside a black and white illustration of a rugged young man in profile. With a name like Legacy, the business could be selling investment products, luxury watches or even legal services. Except the assets in question are of the flesh-and-blood variety. Legacy is a mail-order service for freezing sperm.
Khaled Kteily, the young founder of Legacy, came up with the idea for his business five years ago. But it wasn't until 2017 that researchers published a statistic that made men sit up and listen. A study found sperm counts in men from America, Europe, Australia and New Zealand had dropped by more than 50 per cent in less than 40 years. Other studies have suggested stress, smoking, obesity and exposure to pesticides and chemicals may all be at fault.
Allan Pacey, professor of Andrology at the University of Sheffield, says men are becoming more preoccupied with their fertility for another reason: "In my opinion, more cases of male infertility are being seen because men and their partners are waiting until they are older before trying for a family. This flushes out cases of male infertility that would not have been seen if the couple had tried for a family at a younger age when they were more fertile."
Unlike women, men are not told that "the clock is ticking" nor are they bombarded with adverts for fertility clinics and apps from the minute they turn 30. Many men may not start thinking about their own fertility until they start trying to conceive. Yet, among infertile heterosexual couples, the man is the cause in roughly half of the cases. Pacey dislikes the idea of an "infertility industry", but he accepts that greater awareness of male infertility has created a growing market for startups offering solutions.
Kteily says he founded Legacy to reshape the way that men and women think about family planning. "Men are sensitive about talking about fertility, so we are focused on creating a brand for men to be proactive about fertility," he says. Kteily grew up in Lebanon, studied in Canada and the US, and established Legacy in Geneva, in part because he wants it to be seen as "the Swiss private bank for sperm".
"For a lot of the world, Switzerland has an association with quality. Think of Swiss banks, Swiss watches and even chocolate," he says. "We have a strong emphasis on quality, privacy and security."
Kteily had never thought much about his own fertility, until a friend told him that he had to freeze his sperm after being told he had cancer at the age of 30. After this conversation, Kteily went into a clinic to freeze his own sperm but found the whole process awkward. He believes other men will also be sufficiently put-off by the prospect of attending a clinic to deposit their sperm over doing it at home and sending it to a lab.
Legacy offers three packages to clients, starting with the bronze package for $1000, which includes fertility analysis and storage deposit of sperm for one year. A third-tier platinum package "is designed for the man who wants to preserve his healthiest genetic legacy in light of ongoing advances in healthcare". It costs $10,000 for up to six deposits, genetic testing, fertility analysis and indefinite storage at multiple sites.
The website also contains a note about a research programme that plans "to study the sperm of the world's most successful men", which involves strict eligibility criteria and a charitable contribution. When asked for more details, Kteily says the idea to study the genetic makeup of some sperm is still in its early stages. But he agrees that Legacy was modelled in part on another genetic testing service, 23andme. This mail-order DNA testing service was valued at $1.1bn in October 2015, nine years after it was founded. Kteily makes one clear distinction between Legacy and 23andme, which has come under fire for profiting off the sale of customer data; Legacy would never sell customer data, Kteily says. It assigns a unique ID to each client to anonymise the process, "just like a Swiss private bank".
The UK's Human, Fertilisation and Embryology Authority lists hundreds of private clinics in the UK charging on average between £175 and £450 to freeze sperm per year. But Pacey says some men may prefer to do a test at home if it means they don't have to go to a clinic.
He adds that the many attempts to develop male fertility products, from underwear, to mobile phone cases, to sperm-testing kits have often failed, perhaps because of male shame. "I have never sensed that they have taken off," he says. "I wonder if this is because men are too embarrassed to buy them, or whether or not they are simply not interested in this topic until fertility becomes an issue in their lives."
One new device is hoping it will fare better than the competition. Coolmen was founded in 2016 in Poland. It promises to improve male fertility by cooling the testicles using a device held in place by a waist belt. "According to the current studies, approximately 60 per cent of all male infertility is caused by too high temperature of testicles, which is the direct reason for inappropriate sperm quality," Dorota Partyka, programme manager for Coolmen, says. "When we consider this condition, freezing sperm which is not good quality simply doesn't make sense."
The two businesses will meet at Disrupt Berlin, a startup conference hosted by TechCrunch, where they will be the only two male fertility startups in attendance despite a market that some analysts expect to reach $4.7bn by 2025.
"The main issue with any kind of product or service like this aimed at male fertility will be whether or not it speaks to men," Pacey says. But, with sperm counts falling by an average of 1.4 per cent per year, startups like these may find an increasing number of men willing to have the conversation.
Join our commenting forum
Join thought-provoking conversations, follow other Independent readers and see their replies