Chinese bike-sharing startup in talks for billion dollar funding
Ofo cycles valuation could soar with China's biggest ride-hailing company already by its side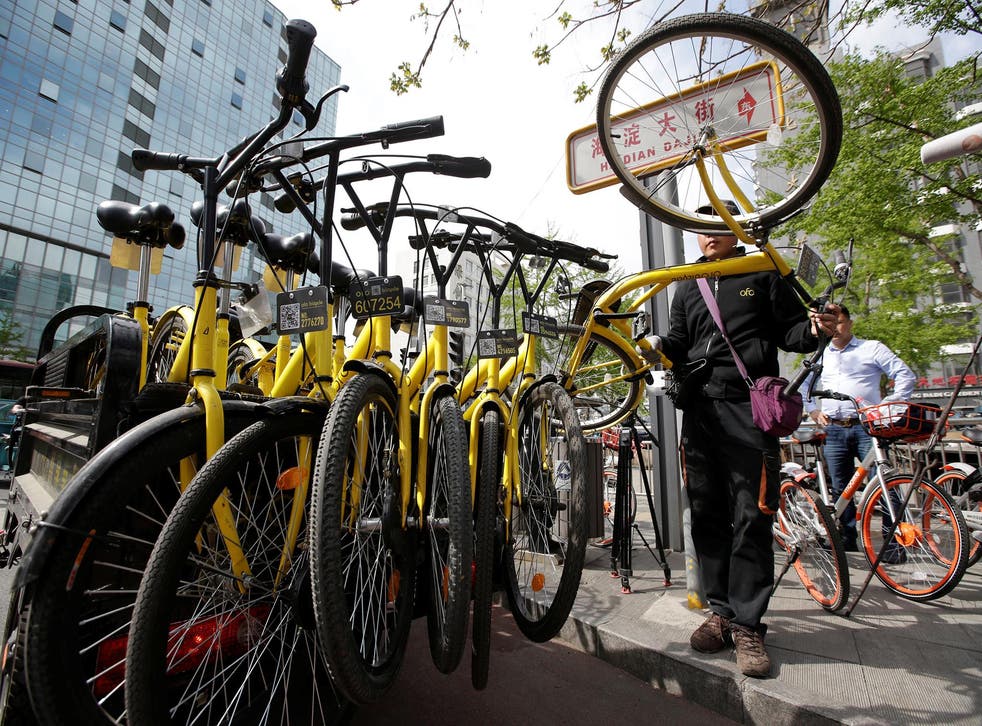 Chinese startup Ofo is in talks to raise $1bn (£765m) in a new funding round led by Japan's SoftBank, people familiar with the matter said, in what would be the largest fund-raising in the nation's bike-sharing business.
Didi Chuxing, China's biggest ride-hailing firm which counts SoftBank as an investor, could join Ofo's new fundraising round, sources told Reuters. Ofo could reach a valuation of close to $3bn after the funding, one of the sources said.
Ofo and Mobike, China's two largest bike-sharing startups, each has raised over $1bn since late last year in a cash war to expand market share at home and overseas.
Ofo is seeking fresh capital less than a month after raising more than $700m from investors led by Alibaba and two others, following rival Mobike, which in June announced a $600m investment led by Tencent.
The latest Ofo investment plan has not been finalised, the sources said, who declined to be identified as the discussions are private.
SoftBank and Didi declined to comment. Ofo didn't immediately respond to Reuters' request for comment.
Ofo did not disclose its valuation in the last funding round. Dai Wei, Ofo's founder and CEO, had said in April the firm was valued at upwards of $2bn.
Mobike's valuation reached around $2.7bn-$3bn after the June funding round, according to three sources close to the startup.
Mobike declined to comment.
Didi, already an investor in Ofo, has been increasing its influence at the company. Three of its senior executives joined Ofo this week, according to local media.
Ofo told local media on Wednesday it had named Fu Qiang, a former senior vice-president of Didi, executive president of the company but did not confirm the hiring of the other two.
Reuters
Register for free to continue reading
Registration is a free and easy way to support our truly independent journalism
By registering, you will also enjoy limited access to Premium articles, exclusive newsletters, commenting, and virtual events with our leading journalists
Already have an account? sign in
Join our new commenting forum
Join thought-provoking conversations, follow other Independent readers and see their replies