Peanut: The woman who shook up dating with Bumble launches app to connect lonely and isolated mothers
Michelle Kennedy created an algorithm to match mothers with similar interests and experiences
Zlata Rodionova
Friday 24 February 2017 11:56 Comments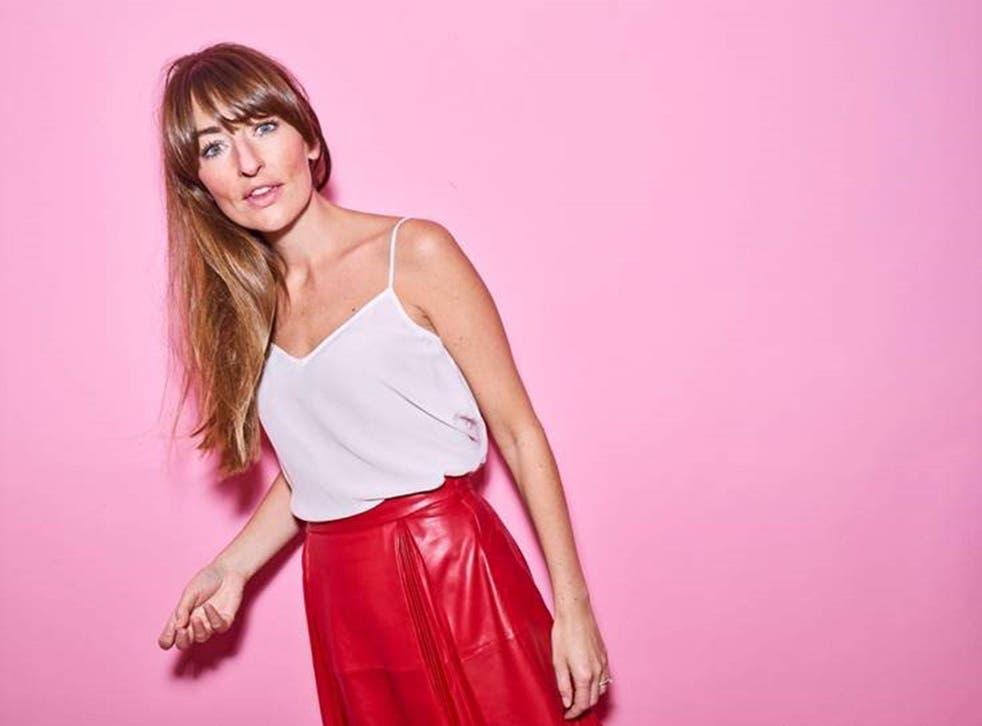 When Michelle Kennedy had her first baby, she realised that nothing is capable of preparing you for the numbing isolation and loneliness that motherhood can entail.
Integral to the launch of the highly successful dating app Bumble and a former executive of the European social networking site Badoo, Ms Kennedy said that she felt that modern parenting involved a new language that she didn't speak.
So in the spirit of a true entrepreneur, she decided to transform her frustration into an opportunity.
Ms Kennedy created a brand new app called Peanut, which aims to break the stigma around motherhood and help women—just like herself—to make meaningful connections based on common values and interests during this new—often scary and almost always transformative—phase of their lives.
"There is still a stigma [about motherhood]on two levels," she told the Independent.
"It's not really okay to say 'I am feeling a bit isolated 'or 'motherhood is not skipping and dancing on the hills so far and I am not beaming and glowing'. I felt completely inhibited by saying 'actually this is really hard' or even worse 'I am bored'," she said.
She said that there were moments when her new born son was sleeping for hours and she felt "trapped in the house and bored".
"I wanted to just hang out with another woman who could tell me: 'don't feel guilty, sometimes this is boring.'"
Ms Kennedy launched Peanut on 15 February together with Greg Orlowski, the co-founder of food delivery startup Deliveroo.
The premise of Peanut is simple: It asks mothers to log in with their Facebook profiles before connecting them to nearby mothers with similar interests and backgrounds.
Users can include where they studied or worked, as well as the number of children they have and their age. Women with children up to age of 16 are eligible to join.
Peanut also allows mothers to give themselves a tongue-in-cheek descriptor to be used as an "icebreaker", according to the entrepreneur. Examples include "spiritual gangster", "music is my medicine" and "fluent in emojis".
Women can connect individually or form groups and arrange group meetings online that take place in real life.
"You can have up to 20 people in the chat and [create a] poll [to arrange] meeting times. When you close a poll an event goes straight into your calendar."
She says this makes it easier for busy mums to keep track of their social.
Ms Kennedy said that she developed the idea for the app after becoming frustrated with the fact that there are so many social media sites available, but none that catered to her needs and desires.
She wanted a tool for her generation with the same standards as Instagram, Bumble, or Deliveroo.
But convincing investors of the app's merits was far from easy.
"One guy actually said to me – don't you want to do something sexier? I love you, but mothers? Really?"
Ms Kennedy says that such reactions show that keeping conversations going about motherhood and everything that it involves is of paramount importance.
Forbes top 20 most powerful women in the world

Show all 20
And she says that she hopes Peanut will contribute to that.
"Do I hope the stigma around motherhood goes and that people will stop talking to you like you've became a different person once you become a mother? Yes," she says.
"The sooner people realise that motherhood is an amazing chapter [and that it] doesn't have to change your identity if you don't want it to, it will mean success."
Register for free to continue reading
Registration is a free and easy way to support our truly independent journalism
By registering, you will also enjoy limited access to Premium articles, exclusive newsletters, commenting, and virtual events with our leading journalists
Already have an account? sign in
Join our new commenting forum
Join thought-provoking conversations, follow other Independent readers and see their replies