Norway's Empower is using blockchain to clean up the world's oceans
Through blockchain, Empower aims to take Norway's native plastic exchange system global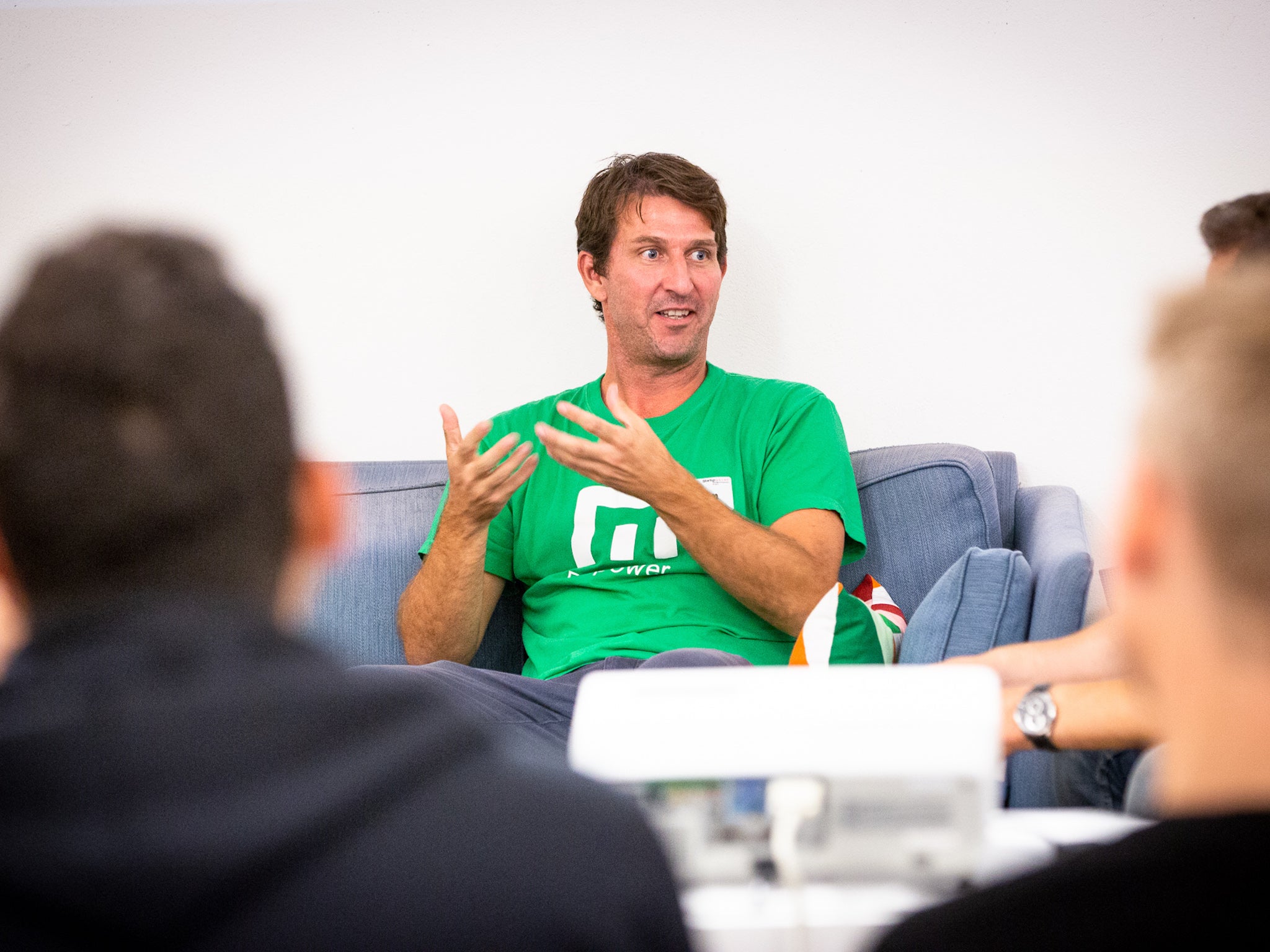 Wilhelm Myrer got the idea to combine blockchain and recycling after a chance meeting at a party in Oslo in January. He had been working on a blockchain-based alternative to a traditional bank account for some time, after learning that the technology could eradicate the high fees banks charge customers for wire transfers. But every time he described his idea to someone new, he came up against the same obstacle.
"We were at an accelerator and people were asking why they would have an account outside the bank, when the bank was so safe," Myrer says over coffee at Mesh, a co-working space in central Oslo. He used to tell people that blockchain alternatives were even safer than banks and cheaper, since blockchain records transactions without the need for one central institution. But people scratched their heads. He began to think that the idea needed to be about more than money.
At the party hosted by Chooose, a web platform that takes subscriptions to buy and delete carbon credits, Myrer was introduced to Simen Knudsen, the chief executive of Nordic Ocean Watch. Knudsen asked him how to use blockchain to clean beaches. A lightbulb went on for Wilhelm and the two men ended up talking for an hour. At the end of the conversation, Myrer went home and drafted an idea for a business that would become Empower. With encouragement from Innovation Norway, a state-owned company that supports enterprise in Norway, within a month, Empower was born.
Empower is a blockchain alternative to the recycling system in Norway, where people are paid to return plastic bottles to shops. Collectors get paid a small amount of between 15 and 30 cents depending on the size of the plastic bottle returned. But the scheme has been wildly successful: 97 per cent of plastic bottles are returned. Plastic producers are incentivised to participate in the scheme by an environmental tax that they do not have to to pay if they collect 95 per cent of waste.
Through blockchain, Myrer aims to take Norway's native plastic exchange system global, rewarding anyone with plastic waste in tokens at certified recycling stations. "The reason we have a high recycling rate in Norway is that you learn from being a kid that plastic has a value, you can pick it up and buy some candy with it," he says. "If we can do something like that in Indonesia, where people just drop plastic, we can give the value back to them."
Empower is crowdfunding to open a collection point in Bali in time for the Our Ocean conference that will be attended by global world leaders at the end of October. It is not the only - nor the first - startup to see the synergy between blockchain and recycling.
The Plastic Bank was founded in Canada in 2013 to incentivise the cleanup of plastic waste in developing countries including the Philippines, Haiti, Brazil and South Africa. People returning waste to recycling centres are offered a reward in digital tokens hosted on blockchain, which they can use to purchase food or phone credit using an app. The plastic is sold to corporate clients who pay a premium over the usual price of recycling plastic and the surplus is passed on to collectors.
The French rail company SNEC is also trialling blockchain to collect information on waste, by assigning station bins with a block to identify them and a bluetooth transmitter that updates a central repository on what type of waste is being collected and where it ends up. The Netherlands, meanwhile, is using blockchain to automate some of the security checks needed in waste transportation.
Myrer says plastic waste collection makes his ideas about using blockchain to democratise banking more a tangible. By paying the equivalent of $1 for a kilo of waste in blockchain, Myrer plans to "bank the unbanked", giving people in developing countries a new way to make money and a bank account where they can save or send money to other people in their network. "Within the plastic that's part of what we are doing," Myrer says. "Because we'll give collectors a wallet where they can do peer-to-peer trading and hopefully this will bank them at the same time as giving them an opportunity to make revenue."
Initially, collectors will be able to switch their money back into local currency. But Empower has already found that people want the option to donate the money earned from cleanups towards the collection of more waste. So the team, which now numbers six, came up with a subscription service where people can pay up to $10 a month towards plastic waste collection and receive pictures of the very kilo of waste their their money helped to save from the ocean. Empower, which is bootstrapped as it grows, is funded from a 15 per cent cut of these subscriptions.
Next door at Mesh, people start arriving for an evening hosted by Oslo Innovation Week where founders are invited to take to the stage and describe their biggest business mistakes and what they learned. Myrer says Innovation Week is part of a booming startup scene in Norway that has been nurtured by the Norwegian Government since 2014. This year's Innovation Week focussed on sustainability, with sessions on using blockchain for sustainable development and a speech from President Barack Obama, who called for a political commitment to achieve sustainability.
I asked Myrer about his biggest business mistake. While nothing huge comes to mind, he describes a long career of experimenting with startups that began when he bought an oil field not long after graduating as a lawyer. He later owned a solar panel company in Sweden, where he spent a large part of his childhood. But blockchain captured his imagination last year.
"I liked the disruptive impact it might have on banks," he says of the technology, "So I came up with this idea of a platform where everyone can get a decent price on an account outside of the banks."
Empower's system of paying people in digital currency on blockchain solves the problem of disruptive the banks at the same time as eradicating plastic from the oceans. "Ocean plastic is a problem that can be fixed," Myrer says. "It's not like climate change where people can say they don't believe in it, because everyone sees plastic. It's just about getting the right resources to the right people. It's something we can do."
Join our commenting forum
Join thought-provoking conversations, follow other Independent readers and see their replies