Richard Branson reveals the biggest business risks he's ever taken
The billionaire businessman says that selling Virgin Records was one of the most difficult decisions he's ever had to make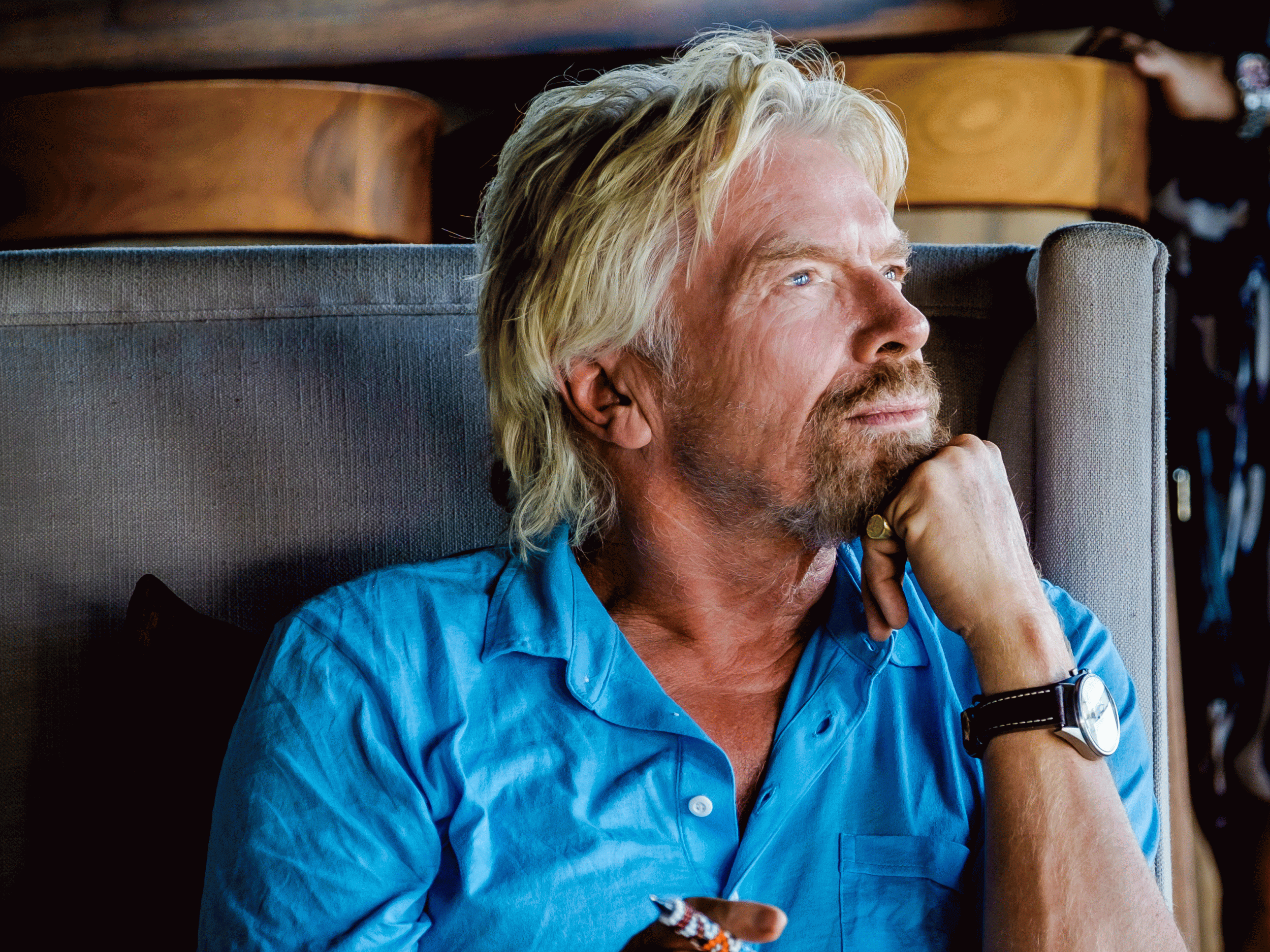 Every time we launch a new business I know we're taking a risk. For some it could seem like a leap into the unknown. However, I've always said business is like a giant game of chess – you have to learn quickly from mistakes. You have to adapt and be thinking two, three moves ahead. And it's the same for entrepreneurs across the country.
In fact, Virgin StartUp, our not-for-profit company for entrepreneurs, over the last three years has funded over 1,800 entrepreneurs prepared to stick their neck out and take those very same risks.
But those in business who are generally considered fortunate or luckier than others are usually the ones prepared to take the greatest risks.
Launching Virgin Atlantic
There are a number of different risks in business but the ones that stand out the most are usually economic. The launch of Virgin Atlantic put financial pressure on the other businesses in the Virgin Group. I had to try and cover the downside by leasing the initial plane for a year, keeping the business separate from all our other companies.
But even then, we were sailing close to the wind and were almost sunk before our first trip when a bird flew into the engine during a test flight. We had to use our cash reserves to buy a new one.
It goes to show you can prepare for every eventuality but there will always be something which will knock you off balance. My advice to any entrepreneur facing a challenge whilst starting out is to stay focused and motivated. Keep your eyes on the prize; keep setting small targets for each day, then each week, each month.
Selling Virgin Records
Selling Virgin Records was one of the most difficult decisions I've ever had to make. But it was also a necessary and calculated risk.
I had never even thought about selling Virgin Records. In fact when EMI made their offer of $1bn in 1992 we had just signed the Rolling Stones which was something we'd been trying to do for twenty years. We had begun life as a small start-up, growing on the back of the success of Mike Oldfield's Tubular Bells. From a tiny start-up, we grew into the biggest independent record label in the world.
But at the time of this offer we were going through expensive litigation in a court case against British Airways (which we eventually won) following their 'dirty tricks' campaign.
If we had carried on running both companies they both would have closed. My wife Joan and Peter Gabriel both warned me if I did sell Virgin Records I would wish I'd never done it. I would never get it back again. But by selling Virgin Records we left both companies in strong positions and kept a lot people in their jobs. Both businesses are still thriving today.
Selling a business is a difficult decision for any entrepreneur, no matter what size they've grown to. If you're an entrepreneur, there is a high chance you will love what you do. It's something our mentors and business advisors at Virgin StartUp are very aware of and help people prepare for.
Taking on Coca-Cola
There are some risks which don't pay off as you think thought they would.
Virgin Cola launched in 1994 and it's fair to say we made headlines with our launch, driving a tank through New York's streets before smashing through a wall of Coca-Cola cans.
We wanted to smash our way past the competition. However it turned out we hadn't thought things through - declaring war on Coke was madness.
Virgin had become renowned as being a disruptor brand, entering new markets and shaking up the norm. But we'd forgotten one thing; we only do business where we can offer consumers something brilliantly different. Replicating what we'd done with the music industry and airlines was going to be difficult in the soft drinks sector.
People were already getting a product they liked, at a price they were happy to pay – Virgin Cola just wasn't different enough. Although the business ultimately failed, it was a great learning experience.
Join our commenting forum
Join thought-provoking conversations, follow other Independent readers and see their replies