Starling: The app-only bank putting gender equality in the board room first
In an industry with a poor reputation for its gender diversity, fintech startup Starling Bank already boasts 40 per cent women on its executive board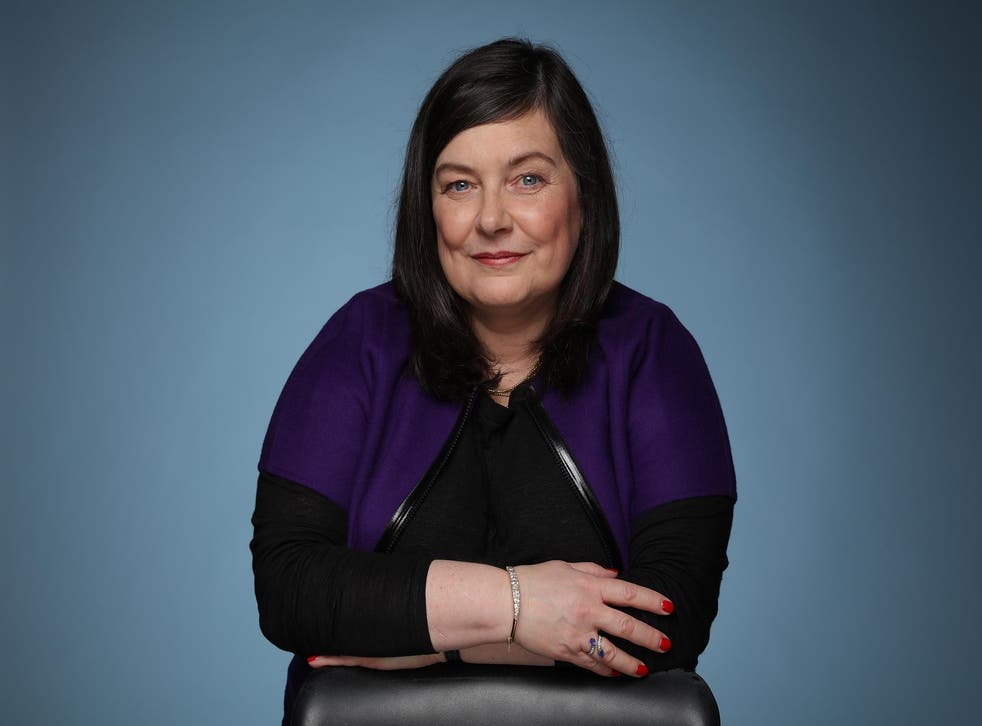 St James' Square isn't a bad place to be on a midweek afternoon. Just a stone's throw away from age-old Mayfair establishments dripping in history, fledgling startups could be forgiven for giving this place a miss.
Not so for Anne Boden, one of only a small handful of female chief executive officers in the UK finance industry.
"When I said in 2014 that I was going to start a bank [from scratch] that would be much more of a tech company [than a finance group], people were surprised", she says. "They'd be less surprised if I was a city grandee."
Boden says that the launch of Starling Bank, a mobile-only bank, was inspired by the 2008 financial crisis, during which, she says, traditional banks had failed people. Her travels to Ireland post-crisis opened her eyes to how people had moved on from simply visiting their bricks-and-mortar lenders.
She says that she became aware of the extent to which technology was changing consumers' behaviour and the extent to which banks had to adapt to keep up.
Starling offers an app-only current account, giving customers immediate insight and analytics on their spending and finances. The app also projects how users will spend in future based on their past behaviour. Its virtual nature means that it avoids the overhead costs faced by traditional banks.
She's a computer science graduate, a field that she still considers to be male dominated, and with Starling she now aims to diversify the broader world of finance and technology.
She says that Starling has a 50:50 gender split across the whole organisation. A recent survey of the industry, conducted by trade body Tech Advocates London, shows that on average women represent around 39 per cent of the workforce across the sector.
And perhaps crucially, Starling's executive board is 40 per cent women – outperforming other financial and tech companies. According to Innovate Finance, a UK fintech body, only 8 per cent of fintech startups have female founders.
Boden says that Starling puts women in positions of power rather than just making them "passengers".
She attributes her commitment to diversity to her experience at the start of her career when, she says, "people in the front office had far more glamorous jobs than me". And despite isolated success stories, she still thinks that the industry is deeply flawed when it comes to equality.
Boden says that she thinks some companies have taken steps, but many of those are token in nature and don't represent lasting, fundamental progress.
"Throughout my career I've been in areas where there weren't very many women. It hasn't got any better since when I started off."
Data on both sides of the Atlantic underscores her observation. A 2016 report by the US Equal Employment Opportunity Commission found that the US tech scene employs fewer women and minorities than other private sector industries.
Boden says that, especially during the early part of her career in banking, she believes that she was discriminated against because of her gender. That, she says, needs to change if the industry wants to remain relevant in today's world.
Starling's app went live on Apple's App Store in May this year. It's regulated by the Financial Conduct Authority and the Prudential Regulation Authority. It comes with features such as real-time notifications and analytics created with the help of artificial intelligence – a nod to Boden's computer science background.
The app creates forecasts for how soon a customer is likely to go into their overdraft, and offers financial products – like savings accounts – specifically based on an individual user's habits.
Just three months since its launch, Starling is still experimenting with how it can put all that customer data to use.
Business news: In pictures

Show all 13
The uncertainty of Brexit is no comfort blanket, Boden says. She describes the outcome of last year's vote as "unfortunate" but says that she is confident that Starling will be able to continue operating after the split. As well as currently operating in the UK, Starling is looking to expand into the Republic of Ireland.
It also seems that Boden is not the only one still constructive on British fintech.
UK-based fintech startups attracted around £433m of venture capital investment in the first six months of the year, more than half of which came from outside Britain, according to figures published by trade body Innovate Finance last month.
It remains to be seen whether the sector will be able to keep up that momentum, especially in a world as rapidly evolving as banking.
Register for free to continue reading
Registration is a free and easy way to support our truly independent journalism
By registering, you will also enjoy limited access to Premium articles, exclusive newsletters, commenting, and virtual events with our leading journalists
Already have an account? sign in
Register for free to continue reading
Registration is a free and easy way to support our truly independent journalism
By registering, you will also enjoy limited access to Premium articles, exclusive newsletters, commenting, and virtual events with our leading journalists
Already have an account? sign in
Join our new commenting forum
Join thought-provoking conversations, follow other Independent readers and see their replies