SuperCarers: the startup that's championing a new way to care for the elderly
There are two million elderly people in the UK who have a care-related need but more than half of those are unable to afford adequate personal care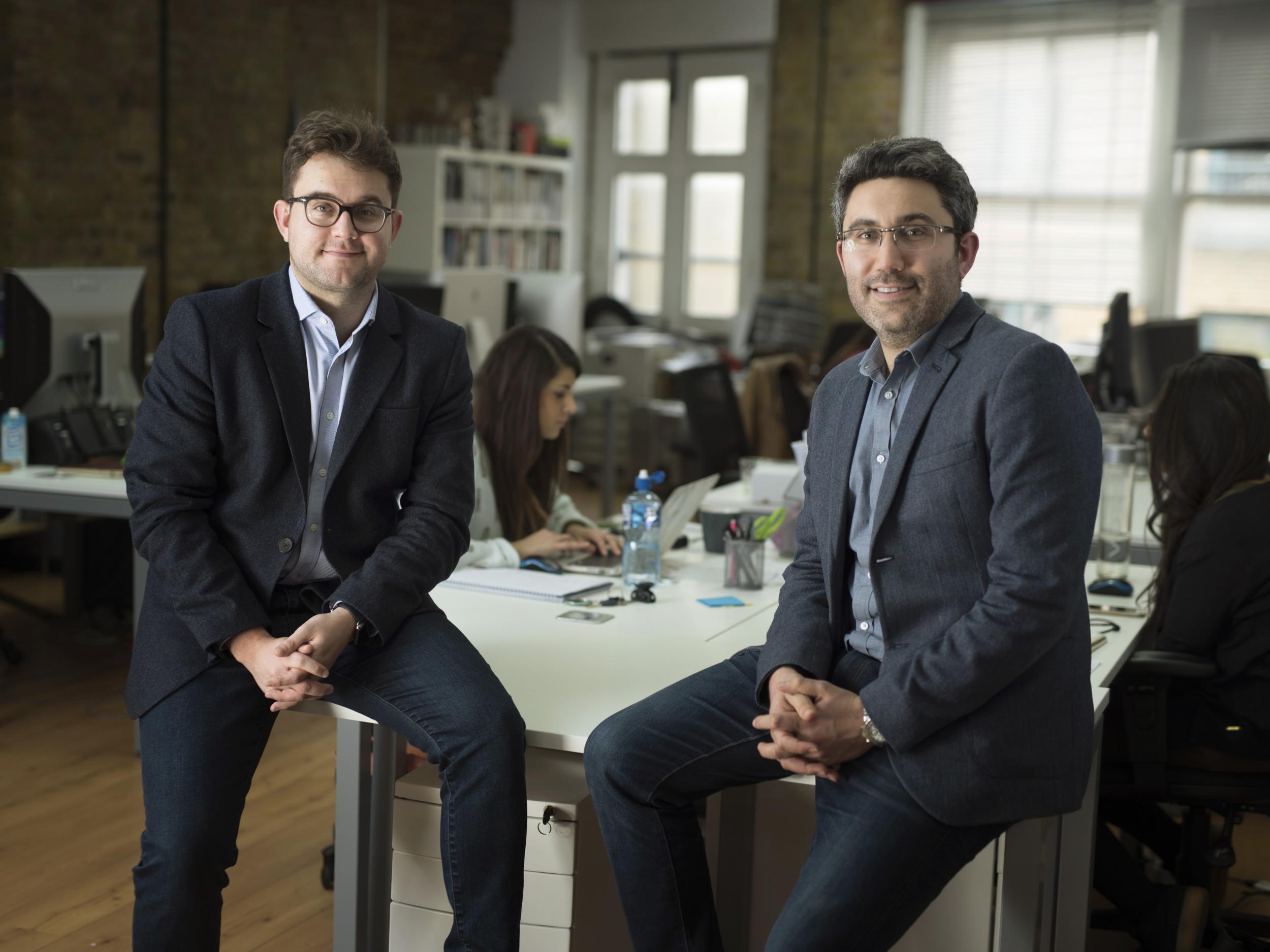 Adam Pike and his brother Daniel were still quite young when their grandmother was diagnosed with dementia. She wanted to stay at home, but this was some distance from where the Pikes lived and they didn't have enough money to hire private carers.
At first the family relied on local authority carers, then the brothers' mother took over. But when their grandmother flooded her home for a second time, the family decided to look at residential care. "My grandma made my mother feel guilty for that choice until the day she died," Adam Pike remembers. "It is a feeling that my mum lives with ten years on."
Today there are two million people elderly people in the UK who have a care related need. More than half of those, like Adam Pike's grandmother, are unable to afford adequate personal care, but surveys show 90 per cent of over-50s would prefer to stay at home even they need care. Realising they weren't the only family to suffer, Daniel and Adam Pike created SuperCarers. The platform provides an alternative to private home care and local authority services by linking carers and families online and letting the two parties arrange the terms of care.
"What we're doing is reducing the high overhead costs of agency businesses by using technology," Adam Pike says. "By connecting the families and the carers directly, the carers get paid the living wage and the families are saving money."
Agencies have higher overheads because they manage carers on behalf of families, acting as an employer. SuperCarers is classed as an introductory service because it does not direct or manage care. As such, it is not registered with independent regulator the Care Quality Commission.
Pike says this cuts out the middleman, giving families a more direct relationship with carers and removing the frustrations that some families feel when smaller agencies can't immediately respond to issues. "The families get frustrated about the care coordinator who sits in the middle," Pike says. Their research shows most people want to have the choice and control associated with private care, without compromising on quality.
Families also pay less and carers earn more, Pike says, because SuperCarers does not take a cut. Carers are free to set their own rate, factoring in tax and other payments that they have to make as a self-employed person. The average rate is £16 for a single hour of care. "We are clear with them," Pike says. "We ask them to tick [a box to acknowledge] that they understand their employment status."
Not everyone is sold on the model. "I am yet to be convinced that there is such a thing as a self-employed care worker," says Colin Angel, policy and campaigns director for the UK Homecare Association. "It probably is possible, but in my view the care worker is likely to be employed either by the person using the service or the organisation introducing them."
Angel says one major problem is that regulation hasn't kept up with new models such as the introduction-only model used by SuperCarers: "They are offering one alternative among many but they are not offering the managed care service that most people in this country are using and expect. It's certainly not the model that most local authorities are purchasing."
UKHCA has called for the Government to review its regulatory regime to take into account new models of care as the number of over-75s in the UK grows from 5.4 million in 2017 to 7.5 million in 2027. It has also called for the Government to create more stable funding for state-funded care. In its 2017 manifesto, the UKHCA says the Government should require local authorities and clinical commissioning groups to work with providers to understand, publish and pay the real costs of care.
SuperCarers was founded on the principle that current forms of funding are inadequate. "Care associations pay their members so poorly because the local authorities' budgets are so small," Pike says. "UKHCA say that for a care worker to be paid a living wage, the local authority must pay the agency £21 an hour, which is 50 per cent more than they are able to on framework agreements."
Pay is so poor, agencies are exiting the business. Plus by 2020 there will be 62,000 fewer carers in the UK because of changes to immigration, while demand is accelerating. Pike says SuperCarers is one of the few businesses attracting people to the profession.
SuperCarers now has about 650 carers on the platform offering day and night care in London and live-in care nationwide. It has an impressive roster of advisors, including Alan Rosenbach, who was director of strategy at the Care Quality Commission; Paul Burstow, former Minister of State for Community and Social Care; Jan Burns MBE, chair of the National Dignity Council; and Andrea Pope-Smith, a former director of Adult Social Services at two councils.
Last October, SuperCarers raised £1m on Seedrs, an equity crowdfunding platform. Investors include JamJar Ventures, a fund run by Innocent drinks company founder Richard Reed, and Chris Kelly, a paediatric junior doctor at St Thomas' Hospital in London, who invested money from an online advertising company that he created in his first year of medical school and sold in 2008.
Kelly knows first hand the difficulties of discharging elderly patients because of the poor availability of at-home care. "You're trying to discharge patients and the package of care isn't enough. They wait for weeks on a ward while the local authority thinks about organising care and you think, there must be a better way to do this," he says.
For SuperCarers to become the solution, it must first become recognised by regulators and the NHS. "The NHS favours large companies that they already have relationships with, rather than small ones," Kelly says. "It's very hard to penetrate. There are lots of policies being discussed that could change this, but it moves quite slowly. That's one of the challenges."
Until then, elderly people continue to spend 445,000 days a year in hospital because of the lack of at-home care, according to the UKHCA. Kelly says: "SuperCarers is one way to help this problem that's only going to get worse."
Join our commenting forum
Join thought-provoking conversations, follow other Independent readers and see their replies