Proportion of UK women starting their own business falls sharply
In 2015, 126,000 businesses were created by women – a stark rise from the 58,000 created in 2006 – but down from the 139,000 in 2013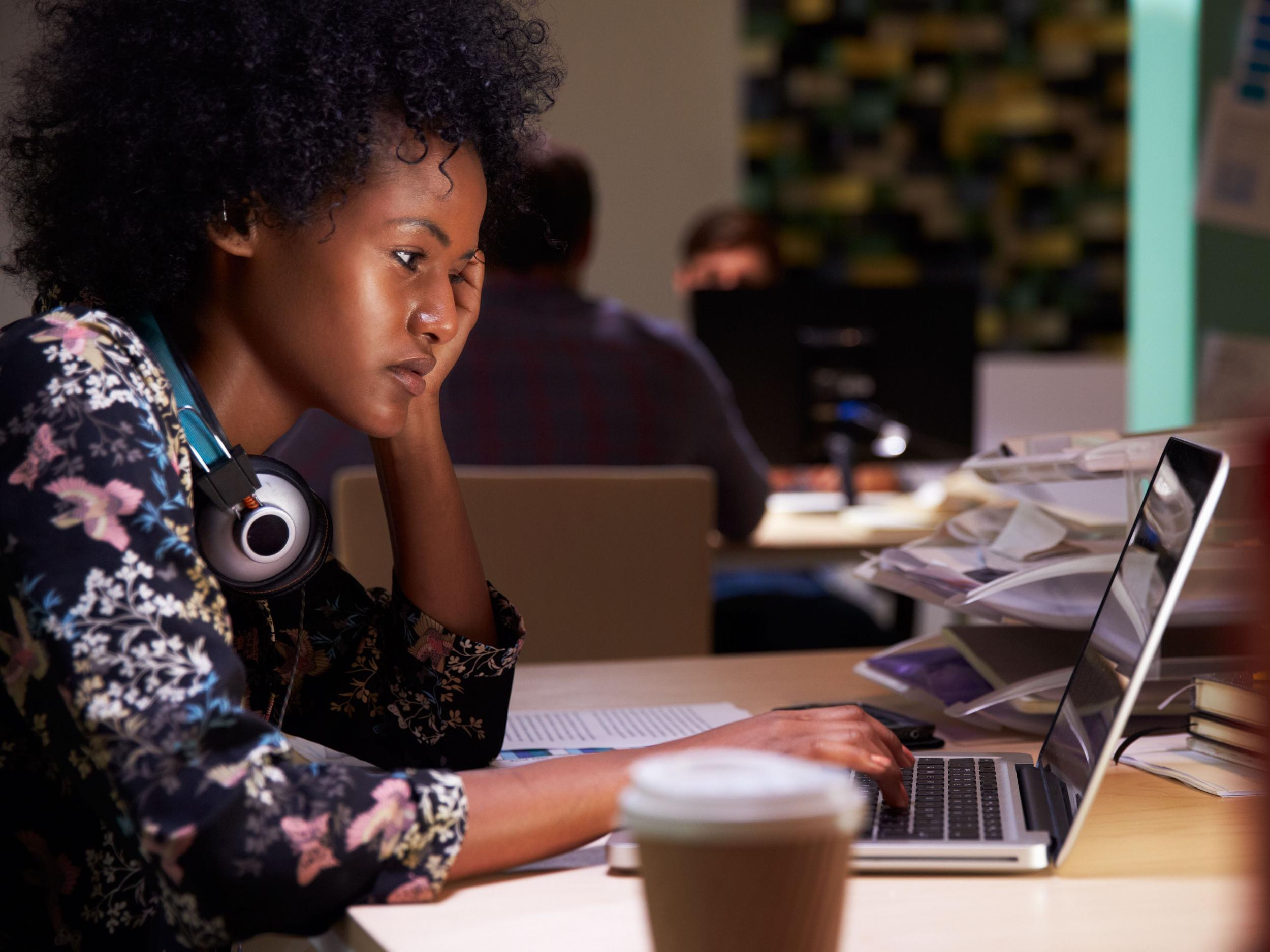 The UK is trailing its international counterparts when it comes to growth of the entrepreneurial sector, with women particularly lagging.
Businesses set up by women contributed £3.5bn to the UK economy and created 77,000 jobs in 2015. But the proportion of the UK's female working population starting a business was below 5 per cent, according to new research, placing Britain behind countries like Canada, the US and the Netherlands.
The study, compiled by NatWest and published on Wednesday, shows that the proportion of the UK's female working population starting a business nearly doubled from 3.7 per cent to 7.1 per cent between 2009 and 2012, but has since tailed off.
In 2015, 126,000 businesses were created by women – a stark rise from the 58,000 created in 2006 – but down from the 139,000 in 2013.
NatWest said that if the UK had sustained that level of female entrepreneurship growth, it would have provided the economy with an additional £1.35bn boost in 2015.
"We know entrepreneurs are vital to the economy, and it's fantastic to see just how much women contribute, but it's clear we need to do more to power this growth in the same way our global counterparts do," said Alison Rose, the chief executive for NatWest's corporate, commercial and private banking business.
In 2015, Canada led the ranks for female entrepreneurship growth, with 13.5 per cent of women setting up their own businesses, followed by the US at 9.2 per cent, the Netherlands at 7.3 per cent, Singapore at 7.2 per cent and Sweden just ahead of the UK at 4.7 per cent.
Separate data from NatWest shows that 9.5 per cent of UK men set up their own business in 2015, again placing the UK behind Canada, at 16 per cent, and the US at 14.6 per cent, but ahead of the Netherlands, Singapore and Sweden.
The data shows that in 2015 in the UK, 257,097 new businesses were created by men and 125,978 by women. That compares to 123,986 that were set up by men in 2006 and 58,069 that were launched by women.
Steve Lucas, an economist and managing director at consultancy Development Economics, said that in countries like Canada, "the celebration of entrepreneurial qualities is something that is deeply embedded". By contrast, he says that the "UK has a reputation for being more risk-averse and in some cases having excessive red tape that might constrain entrepreneurship".
"If the UK is able to bolster its efforts to help female entrepreneurs, the opportunity for further economic growth is significant," Mr Lucas said.
Business news: In pictures
Show all 13
Rebecca Hopkins, who co-founded a British skincare company called Balance Me, said that she attributes the UK's lagging when it comes to female entrepreneurship, to a lack of "guidance or encouragement from the government for women who want to start their own businesses".
The research comes ahead of International Women's Day on 8 March and in the wake of a report by the Women and Equalities Committee warning the Government that it is not doing enough to tackle the gaping divide between male and female pay and must bolster efforts to ensure flexible working is offered to all.
Join our commenting forum
Join thought-provoking conversations, follow other Independent readers and see their replies