Vegan food startups are taking over London as entrepreneurs and investors see profit in wellness
Experienced entrepreneurs are spotting opportunities in the burgeoning vegan food market, especially those looking to make money while being socially and environmentally responsible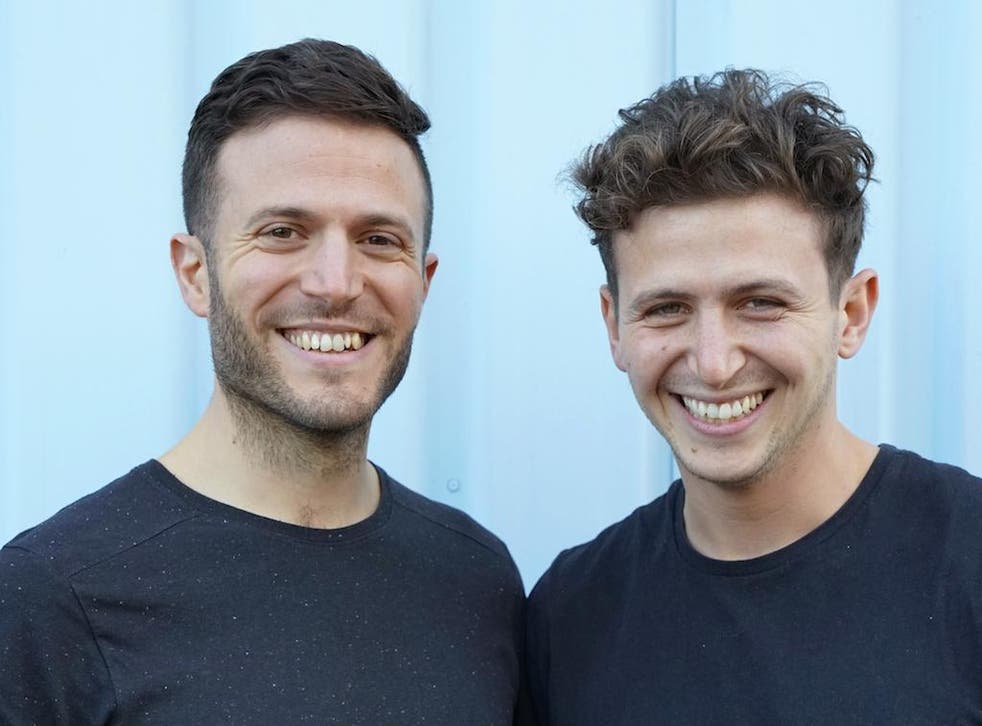 Jonathan "JP" and Alex Petrides are what you might called seasoned entrepreneurs. JP, the elder of the brothers at 33, started what he says was Africa's first mobile bank, M-Shwari, and co-founded Penda Health, a chain of health centres in Kenya. Alex, 27, was brand director at Propercorn, the now-ubiquitous popcorn brand. He started there seven years ago when he was fresh out of university, when Propercorn staff could only dream of the packets being stocked in every corner store and vending machine.
One Christmas, when JP was working out how to move back to London, the brothers got talking about working on a project together. They had turned vegan two years before, within a week of each other. Alex did it for the detox; JP to impress a girl. They decided to start a supper club for their friends, trying vegan menus with the help of chefs. The food was so popular they were soon sending guests home with the leftovers in foil trays.
"We were talking to people when they were here," says Alex. "People liked the food, they thought it was different and they wanted to do try more vegan food but didn't have the time to invest."
So in 2016 frozen-food service AllPlants was born. From a kitchen in Stoke Newington the brothers deliver plant-based meals in single servings from £6.75 for one portion and £9.98 for two. The company secured £800,000 of investment in May last year.
Investors include Antoine Nussenbaum from Felix Capital, which was an early backer of Gwyneth Paltrow's wellness brand Goop. Nussenbaum says AllPlants offers a chance to buy into the trend for vegan food in the UK through a business led by experienced entrepreneurs.
"You often have people who are authentic, very mission-led, but don't always have the quality of execution required to build an online fast-growing business," says Nussenbaum. "[JP and Alex] have the mission and they are a safe pair of hands with a level of execution required to build a business."
Veganism is no longer a fringe interest. This January, supermarket behemoth Tesco launched a range of plant-based meals in 600 stores. Professional sportspeople – from Venus Williams to Lewis Hamilton – have embraced plant-based eating. Restaurants are popping up in cities across the UK offering everything from tofish (deep fried tofu) and chips to barbecue jackfruit tacos.
Experienced entrepreneurs have spied an opportunity in burgeoning vegan food market, especially those looking to make money while being socially and environmentally conscious. The Petrides brothers gained B Corporation certification for AllPlants as a public benefit corporation, along with consumer brands such as Patagonia, Kickstarter and Etsy.
"We have instilled that we're not solely profit driven," says JP. "Out of 22 of our investors only one is an institution. The family foundations who decided to participate are driven by impacting climate and the environment and they see vegan and plant-powered diets as the elixir."
He quotes statistics showing that by January last year, the number of people choosing to cut meat out of their diet was 14 per cent, though among millennials the figure is more like 25 per cent.
Alex adds: "With wellness, plant-based living goes hand in hand. It was just showing that all these things combined all sit in the vegan camp. If a group of people could reshape the way people think about vegan so it's no longer socks and sandals but vibrant people, there was a chance to make a positive step for the world."
Grace Regan was already on a startup accelerator in Silicon Valley developing her short-form audio app Clippet when she decided to move back to London and start a vegan food business. She moved back in December 2015. By the following May she had established a delivery business for boxes of curry called SpiceBox. The business now has a spot at one of the KERB street food markets in London and Regan just closed a seed round of investment worth £450,000.
"I could see how the market was in California and I was quite disillusioned with the tech world," she says. "I really don't think it's a fad or a trend, I think it's a shift in the zeitgeist. The way that we consume food in the last century has changed so much and now we are facing the consequences for that."
Regan says she didn't have to explain this to investors when she started looking for funding. "They have questions about the business model, but in terms of the vegan market, they all knew it was a given. My investors are American – California based – they knew what had happened there."
Sandor Hatvany, executive partner of 2enable Partners, said the speed with which the vegan food market is developing in London makes SpiceBox attractive. However he said the decision to invest came after meeting the founder: "Our investment choices are predominantly determined by our belief in the person running the show, in this case, Grace Regan. She is an extremely talented entrepreneur."
Nussenbaum says the community aspect of AllPlants also appealed. "We liked that they are building the brand offline through events," he says.
JP and Alex will need to hold a few more supper clubs if they are to test all 30 meals they plan to list online by the end of 2018. Early favourites include Keralan Sundown, a creamy South Indian curry with red lentils and squash, and Polpette Orzo, an Italian ratatouille with orzo and meatballs.
"We've been eating meatballs for the last year," JP says. "We're all about saying you don't need science to make fake meat, you can make alternatives with really great produce." The Allplants version has roast mushrooms, sundried tomatoes, brown rice, and panko bread crumbs to bind it together. Their Cashew Mac, meanwhile, gets its convincing cheesy sauce from cashew nuts.
Great food is the best way to convince people that veganism isn't about denying yourself nice things, according to Regan. "It's not a pain to be a vegan," she says. "It all comes down to great delicious products, doing the hard graft in the London street food scene. We're creating a market and we're at the cutting edge of that."
Join our new commenting forum
Join thought-provoking conversations, follow other Independent readers and see their replies