ITV shares rocket as Virgin Media owner Liberty Global buys £481m BSkyB stake
Shares in ITV jumped by 9% to around 200p after the acquisition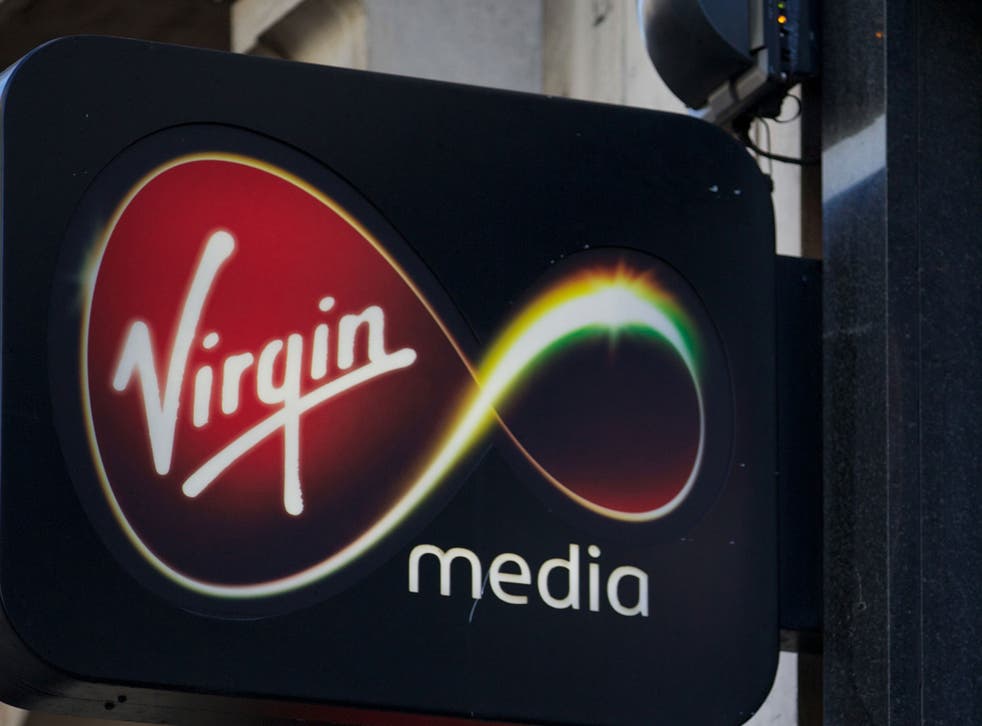 ITV shares soared today after Virgin Media owner Liberty Global bought a 6.4 per cent stake for £481 million, in a move that increased speculation about a takeover bid.
American media mogul John Malone, who controls Liberty, bought the ITV shares from BSkyB, whose top shareholder, Rupert Murdoch's 21st Century Fox, is a long-standing rival.
However, Sky was happy to sell at 185p a share as it plans an estimated €10 billion takeover of Sky Italia and Sky Deutschland.
It also emerged yesterday that Fox has made an audacious $80 billion (£47 billion) bid for Time Warner.
Liberty chief executive Mike Fries insisted the ITV purchase was just an "opportunistic and attractive investment", adding it "does not intend to make an offer to acquire ITV".
However, ITV shares soared as much as 9 per cent to touch 200p as City analysts reckoned the Downton Abbey and X Factor broadcaster is "in play".
Analysts at Investec said speculation about further takeover activity was "almost inevitable".
Liberum Capital added: "Liberty's purchase suggests it may be interested in acquiring the asset at some point as Virgin Media tried to do nearly a decade ago."
Virgin, then called NTL, tried to merge with ITV in November 2006 but was blocked by Sky, then under the leadership of James Murdoch, which memorably swooped for a 17.9 per cent stake in ITV at a cost of £940 million.
Sky insisted at the time it saw "long-term value" in the ITV investment but it paid a heavy premium, buying at 135p a share to acquire its stake.
ITV shares subsequently slumped in the recession and competition regulators ordered Sky to cut its stake below 7.5 per cent, forcing the pay-TV giant to sell 10.4 per cent at a heavy loss at just 48p a share in 2010.
Sky has made a profit by selling most of its remaining stake now at 185p. It means it has made a relatively small overall loss of about £200 million.
Sky approached City institutions about selling the shares, rather than seeking out Liberty. Malone's company heard the stake was for sale and offered a slight premium.
Virgin and Sky have had a fractious relationship, dating back before Liberty bought Virgin for £15 billion in 2012. However, relations have improved, partly because both see BT as a shared enemy.
Liberty, which is now ITV's largest shareholder, is expanding fast, buying a joint share of All3Media, the British TV producer behind Hollyoaks, and other European broadband firms. The market is consolidating as companies seek global scale. America's Viacom, owner of MTV, bought Channel 5 earlier this year.
ITV shares were up 12.9p at 196.7p. BSkyB rose 5p to 895p.
Register for free to continue reading
Registration is a free and easy way to support our truly independent journalism
By registering, you will also enjoy limited access to Premium articles, exclusive newsletters, commenting, and virtual events with our leading journalists
Already have an account? sign in
Register for free to continue reading
Registration is a free and easy way to support our truly independent journalism
By registering, you will also enjoy limited access to Premium articles, exclusive newsletters, commenting, and virtual events with our leading journalists
Already have an account? sign in
Join our new commenting forum
Join thought-provoking conversations, follow other Independent readers and see their replies