Klarna: How the changes to buy now, pay later rules will affect you
Shoppers will have to pass affordability checks to use services like Klarna and Clearpay, which are set to be regulated by the City watchdog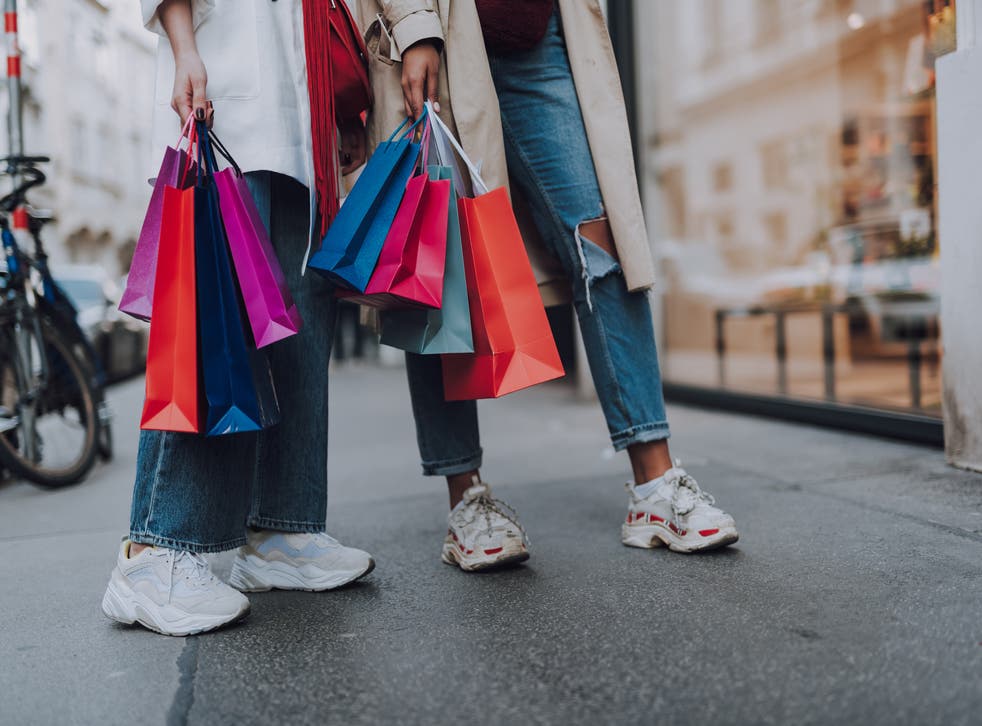 Buy now, pay later firms such as Klarna and Clearpay face tougher regulation "as a matter of urgency" amid fears that shoppers could be building up unsustainable debts.
The City watchdog will oversee the sector under plans drawn up by the Treasury after a rapid rise in the amount people using buy now, pay later (BNPL) during the pandemic. But what might the changes mean for you?
What is buy now, pay later?
As the names suggests, BNPL firms allow customers to buy goods and not pay until later, often in instalments. Unlike on most credit cards, loans and overdrafts, consumers aren't charged interest. Instead, the BNPL firm makes its money by charging the retailer. 
Swedish firm Klarna is the most well-known brand and partners with hundreds of retailers. Amazon offers a similar zero-interest service with payments spread over five months.
BNPL is typically used for lower-value transactions such as clothes. It has been especially popular with younger shoppers who have lower incomes, on average, than older generations.
Why is buy now, pay later it under scrutiny?
BNPL gives shoppers an alternative to high-interest credit or store cards, but it comes with risks which MPs think are not always fully understood.  
The Treasury found it was relatively easy for someone to rack up more than £1,000 through BNPL and shoppers face charges if they are late with payments.
The use of BNPL nearly quadrupled in value to £2.7bn in 2020, with 5 million shoppers using it since the beginning of the pandemic. BNPL currently makes up around 1 per cent of total UK consumer credit borrowing.
More than 70 MPs from all major parties signed a letter warning that BNPL could be the next Wonga waiting to happen. Payday lenders including Wonga closed down after thousands of borrowers complained about high interest rates and charges and an FCA crackdown made the business model unsustainable.  
The rapid rise of BNPL means that billions of pounds of consumer credit transactions are now unregulated, and shoppers have nowhere to turn if something goes wrong.
Campaigners argue that social media advertising through influencers has trivialised or even glamourised debt. Shoppers can take out multiple agreements to cover purchases with different retailers, none of which have to check that you can afford the repayments.
Laith Khalaf, financial analyst at AJ Bell, said the close relationship between BNPL and retailers might cause problems.
"That leads to the potential for misaligned incentives, where the financial interest of BNPL providers lies in boosting sales with little regard for the consequences for consumers," Khalaf said.
What protection will consumers have?
While unsecured lending such as credit cards and overdrafts are regulated, BNPL has so far slipped through gaps in the rules because providers do not charge interest.  
Under the new plans, that will change and the FCA will oversee all BNPL companies and the services they provide to consumers.
BNPL firms will have to apply to the FCA to be approved as a consumer credit company and will be vetted by the FCA (if they have not already been approved).
BNPL firms will have a duty to treat customers fairly and will have to carry out affordability checks before providing credit. This is likely to mean shoppers will face a longer sign-up process for companies like Klarna and will be turned down for BNPL services if they can't show that repayments are affordable.
Shoppers who experience problems with a BNPL firm will be able to make a complaint to the Financial Ombudsman Service if the company has not resolved the issue satisfactorily.
When will changes happen?
The FCA will run a consultation and is then expected to begin formally regulating BNPL companies later this year.
What have Klarna and Clearpay said?
Klarna has accepted that it should be subject to more oversight from regulators. In December the company, which has a banking licence in Sweden and 16 other markets, said that it was the right time to face stricter oversight.
Clearpay welcomed the news. "It has always been Clearpay's view that consumers will be best served by products designed with strong safeguards and appropriate industry regulation with oversight from the FCA," said spokesperson Damian Kassabgi.
What has the government said?
John Glen, the economic secretary to the Treasury, said: "Although the average transaction tends to be relatively low, shoppers can take out multiple agreements with different providers – and the review found it would be relatively easy to accrue around £1,000 of debt that credit reference agencies and mainstream lenders cannot see.
"With several buy now, pay later providers planning to expand to higher value retailers, or offer their products in store, the risk that consumers could take on unaffordable levels of debt is increasing."
FCA interim chief executive Chris Woolard said: "Changes are urgently needed: to bring buy now, pay later into regulation to protect consumers; to ensure that there is secure provision of debt advice to help all those who may need it; and to maintain a sustained regulatory response to the pandemic."
The FCA said free debt advice services needed secure, long-term funding as demand had increased to as many as 1.5m additional cases during the pandemic.
Join our new commenting forum
Join thought-provoking conversations, follow other Independent readers and see their replies