Volkswagen diesel emissions scandal: the toxic legacy
Twelve months on from the German automotive giant's corporate abasement, what are the wider consequences of the great 'diesel dupe'?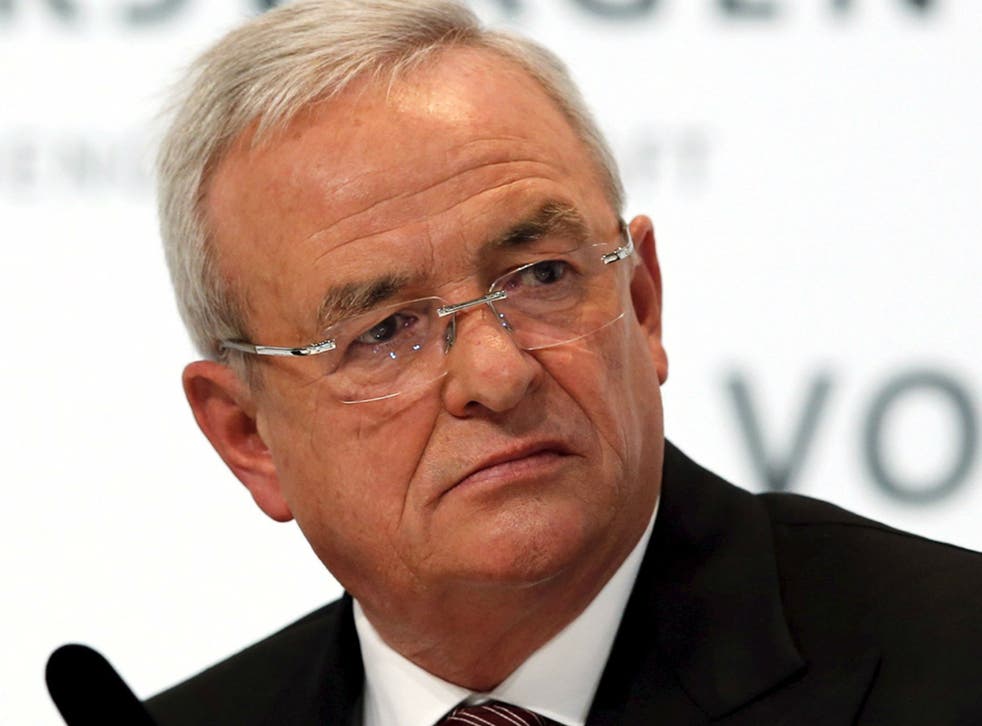 It is now almost exactly a year since America's Environmental Protection Agency issued a "Notice of Violation" that sent the world's second biggest car manufacturer hurtling into a concrete wall of scandal.
On 18 September 2015 the EPA claimed Volkswagen had installed "defeat devices" (a kind of software) on its diesel vehicles, designed to cheat in official emissions standards tests and make its cars look like they were less polluting than they actually were.
The German automotive group (which also owns the Audi, Porsche and SEAT marques among others) offered no resistance, but decided to come clean about its dirty tricks.
The Wolfsburg-based company admitted that it installed the fraudulent devices on a jaw-dropping 11 million VW cars worldwide, including 8.5 million in Europe.
"I am personally deeply sorry that we have broken the trust of our customers and the public" said the chief executive Martin Winterkorn. VW's US boss Michael Horn was even more direct. "We have totally screwed up" he confessed.
Twelve months on from that corporate abasement, what is the legacy of the great "diesel dupe"?
First and foremost it has been a disaster for Volkswagen's management. Mr Winterkorn soon resigned in disgrace and several high-ranking executives have been suspended.
Criminal and civil investigations in the US are ongoing. Earlier this month a veteran VW engineer pleaded guilty to criminal charges related to the scandal.
Mr Winterkorn is also under investigation for market manipulation by German prosecutors who are looking into claims that he should have informed VW shareholders sooner.
Even Mr Winterkorn's replacement as chief executive, Matthias Müller, has been sucked into the scandal, having been named in a civil case brought by the New York attorney general in July.
Volkswagen's shareholders themselves have obviously taken a grievous blow too. The company has made €18bn in provisions to cover an expected compensation bill for car buyers and anticipated fines from regulators all around the world. Those provisions contributed to the company reporting the biggest loss in its eight-decade history last year of €4bn.
The company's share price plunged 45 per cent when the EPA first outlined its findings. It has come back a bit this year. But the share price remains 30 per cent down on where it was in September 2015, implying a $16bn decline in the value of the company over just 12 months.
Share price damage
Sales have inevitably suffered. VW is still barred from selling diesel vehicles in the US. Before the scandal these made up a quarter of its American sales. And globally, VW's sales in 2015 fell for the first time since 2002, down 2 per cent to 9.9 million cars. Hopes of zooming past Toyota to become the world's biggest car manufacturer have disappeared in a puff of noxious smoke.
Yet the consequences are broader than just one company. The car industry is Germany's equivalent to financial services in the UK or luxury goods in France: a national flagship. VW's humbling is Germany's humbling.
The scandal has certainly helped dispel the aura of impeccable German corporate rectitude. When Theresa May said she planned to improve UK boardroom governance by installing workers' representatives on boards, some critics quickly pointed out that union representatives on the VW board had failed to keep that company honest.
Yet the scandal hasn't really infected other big global car manufacturers, despite widespread suspicions a year ago that this kind of cheating was endemic in the industry. Mitsubishi Motors did admit rigging emissions tests, forcing the Japanese company's president to resign earlier this year. But the Mitsubishi cheating was different from VW's, involving overinflated tyres rather than defeat devices.
The legacy of the diesel cheat might be the most significant in terms of car technology. Advanced diesel engines were not long ago being touted as offering the combination of excellent fuel economy and relatively low carbon emissions.
Volkswagen: What you need to know about the scandal
The VW scandal has helped bury that particular marketing line, drawing attention to the particulates and nitrogen oxides given out by diesel engines and their harmful impact on public health. Renault, the French car maker, is reportedly considering scrapping diesel engines and VW is thinking of slashing investment in it.
The big beneficiary could be electric cars and electric-fuel hybrids, which have seen strong sales growth in the past two years (albeit from a low base). Global electric vehicle sales in 2015 rose 70 per cent to 477,000 and there are now more than one million on the roads.
History might record that VW's dirty shame ended up helping to nudge the global motor industry in a cleaner and greener direction.
Register for free to continue reading
Registration is a free and easy way to support our truly independent journalism
By registering, you will also enjoy limited access to Premium articles, exclusive newsletters, commenting, and virtual events with our leading journalists
Already have an account? sign in
Register for free to continue reading
Registration is a free and easy way to support our truly independent journalism
By registering, you will also enjoy limited access to Premium articles, exclusive newsletters, commenting, and virtual events with our leading journalists
Already have an account? sign in
Join our new commenting forum
Join thought-provoking conversations, follow other Independent readers and see their replies