Legal marijuana could soon be a bigger market than fizzy drinks
Expanding access to cannabis is also expected to hit alcohol sales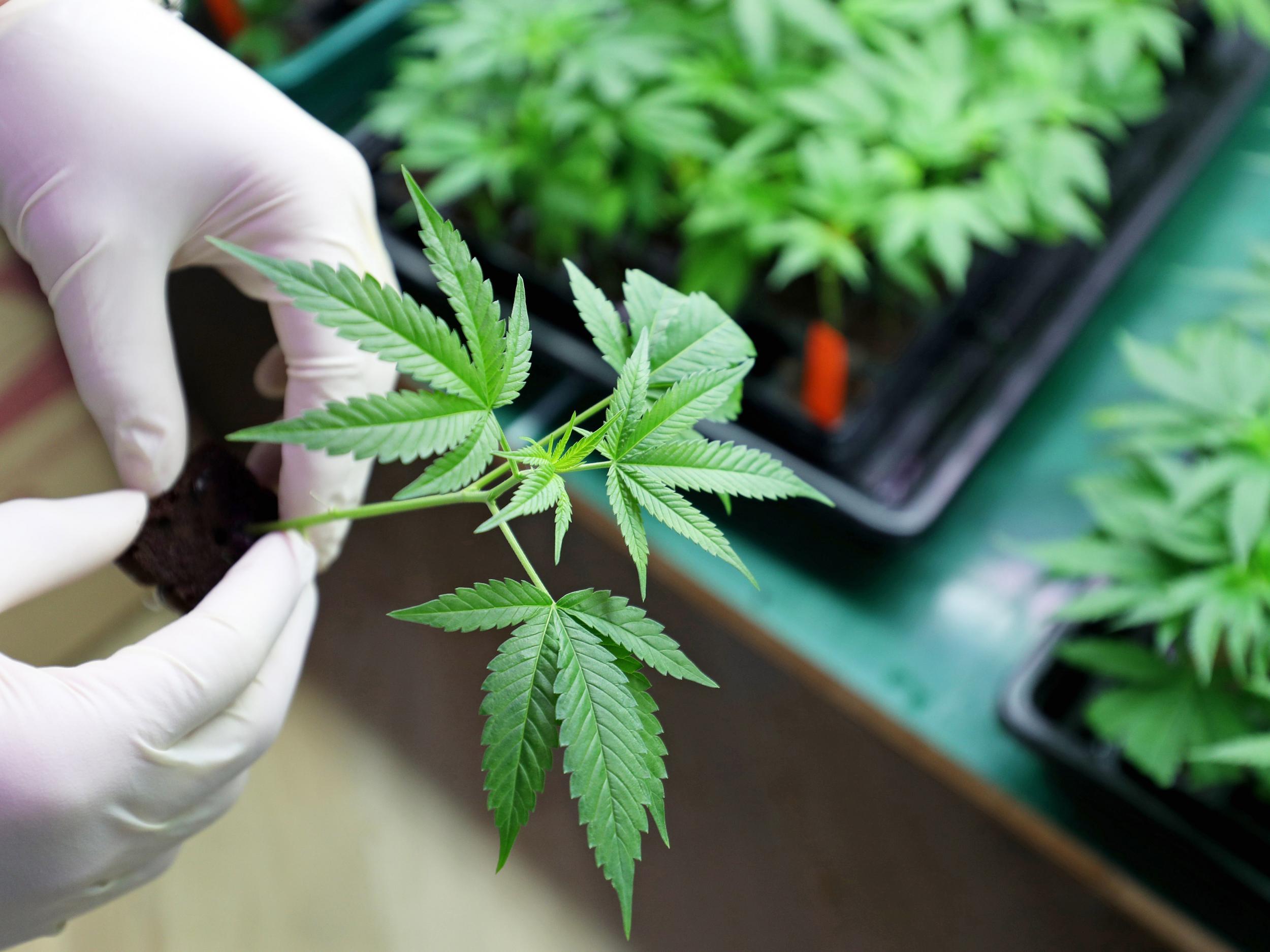 Cannabis could soon become a bigger industry than fizzy drinks and it has already started putting pressure on alcohol sales.
If marijuana is made legal nationwide in the US by 2030, the legal weed industry could generate $75bn (£53bn) in sales by that year, according to a new note from the investment bank Cowen.
Cowen's cannabis sector analyst, Vivien Azer, revised her previous estimate up by $25bn (£17.6bn). Legal marijuana sales are already around $50bn, Ms Azer said in the note.
Fizzy drink consumption, on the other hand, is declining. Per capita consumption fell to a 31-year low in the US in 2016, Bloomberg reported, with $76.4bn in sales in 2017.
Legal marijuana is already starting to impact alcohol sales as well.
In states that have legalised cannabis, binge-drinking rates have fallen 9 per cent below the national average and 11 per cent below states that do not allow the sale of recreational marijuana, according to the note. Adults in states with legal cannabis binge drink an average of 13 per cent fewer times per month than those in states without legal recreational marijuana.
"This work builds on our prior assertions that cannabis acts as a substitute social lubricant for consumers," Ms Azer said in the note.
"As cannabis access expands, we expect further pressure on alcohol sales, given this notable divide in consumer consumption pattern," she added.
The cannabis market is still far behind alcohol, however. Sales of alcohol hit $210bn (£148bn) in 2017, according to the note.
Plus, the market for marijuana will primarily be led by older consumers, as people 55 and over are the fastest-growing segment of marijuana shoppers, according to the note.
Nine states allow or will soon allow the sale and consumption of marijuana, representing almost a quarter of the US population.
Marijuana may also prove to be a tax windfall. The industry is expected to generate $17.5bn in tax revenue by 2030, according to the note.
World news in pictures
Show all 50
Legal marijuana sales hit $9.7bn in 2017, a number that does not include the industry in California, where recreational marijuana sales began on 1 January 2018. That state's market is predicted to hit $5.1bn in sales by the end of 2019, outpacing beer sales.
There are still numerous challenges for the booming cannabis market. Marijuana is still considered an illegal, schedule I substance by the federal government and many plant-touching businesses don't have access to traditional banks so can't open lines of credit.
Attorney general Jeff Sessions is a noted opponent of increasing access to marijuana and he rescinded Obama-era protections that limited the federal government's interference with cannabis businesses.
Read more:
• Barnier: Britain has to follow EU regulations forever if it wants a Brexit trade deal
• Trump is weighing a massive strike on Syria – and it could bring all-out war with Russia
• Mark Zuckerberg gave his grueling testimony to Congress from a 4-inch booster seat
Read the original article on Business Insider UK. © 2018. Follow Business Insider UK on Twitter.
Join our commenting forum
Join thought-provoking conversations, follow other Independent readers and see their replies