Most millennials only purchase items with online reviews, study finds
Young adults prefer online shopping because 'it's easier than going to the store' 
Astrid Hall
Thursday 08 March 2018 20:23 Comments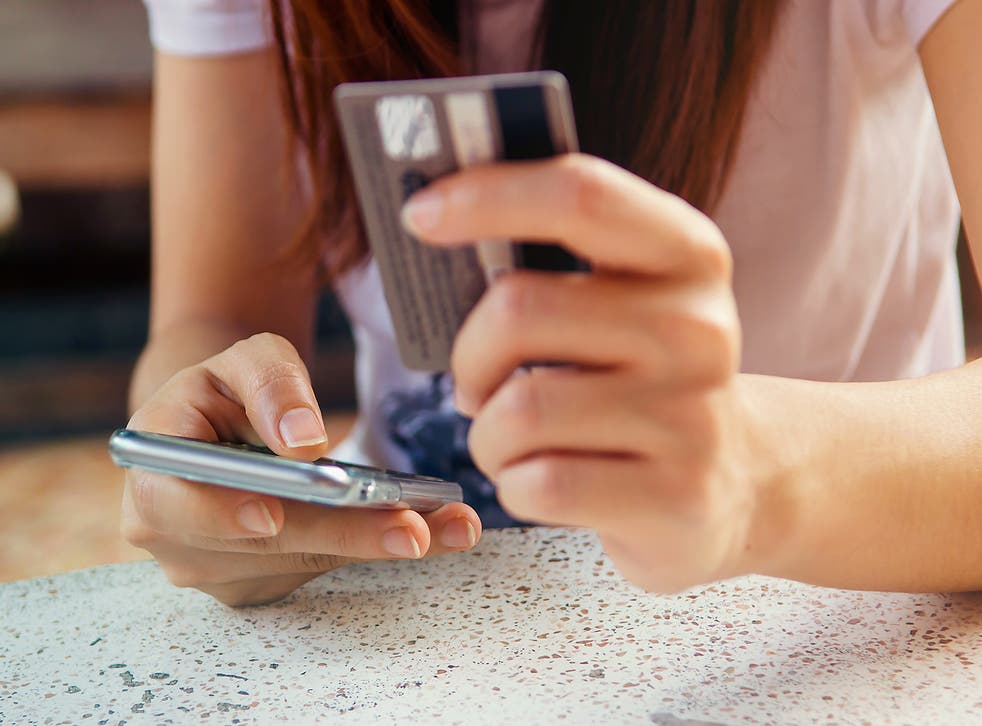 Eight out of 10 millennials never buy anything without first reading a review, a study has found.
A study of 2,000 adults revealed Millennials make more online purchases than Generation X or "baby boomers" – but do more research before parting with their cash.
Around three in 10 only buy from websites they have used before, while an equal number only spend money on sites with trusted recommendations.
Forty-five per cent of millennials admitted they prefer buying online because they can run comparisons on products and prices, with three in four stating it's "easier than going to the shops".
However, the study also found that while overall half of Britons like being able to ask store staff questions, just 7 per cent agreed it was cheaper to buy in-store than online.
The research was conducted by online boiler business BOXT to gain a better understanding of the nation's shopping habits.
Alan Dickinson, a director at BOXT said: "At the touch of a button you can buy yourself a new outfit, the latest film release or even a brand new boiler.
"It's cheaper, quicker and you can do it from anywhere at any time, so there's less time to wait."
It also emerged nearly half of Brits will check ratings online when spending money, reading an average of six reviews.
But just 8 per cent will ask the opinions of friends and family members, with their partner and best friend being the people they are most likely to consult.
Thirty per cent will take just a few minutes to make a decision on an in-store purchase compared to 16 per cent committing to online spend within minutes.
Free delivery proved a more popular incentive to make online purchases than the benefit of seeing something in person when buying in-store.
Three quarters of the population agreed we're more like to buy 'big ticket' items online now than five years ago, and millennials – those aged 18 to 37 – are four times more likely to buy a "big ticket" item like a car via the internet than baby boomers, who are aged between 54 and 73.
UK news in pictures

Show all 50
Those who would use an online vendor over a local supplier say it is cheaper, convenient and that they can check reviews online, but those preferring local suppliers do so because they said it is good for the local economy and they feel they are buying from someone they trust.
That being said, local loyalty proved to be short-lived with 84 per cent confessing they are more likely to purchase things online over a local vendor if it was cheaper via the web.
Dickinson added: "We're seeing more businesses, like our own, disrupting their industry.
''This sometimes causes a bit of a backlash amongst local suppliers but ultimately, this study shows that times are changing and that consumers want instant delivery, cost comparison and the ability to read reviews.
"We regularly see our customers go to great lengths to read our reviews on TrustPilot so it's more important than ever that our customer service satisfaction is of the highest level."
SWNS
Register for free to continue reading
Registration is a free and easy way to support our truly independent journalism
By registering, you will also enjoy limited access to Premium articles, exclusive newsletters, commenting, and virtual events with our leading journalists
Already have an account? sign in
Register for free to continue reading
Registration is a free and easy way to support our truly independent journalism
By registering, you will also enjoy limited access to Premium articles, exclusive newsletters, commenting, and virtual events with our leading journalists
Already have an account? sign in
Join our new commenting forum
Join thought-provoking conversations, follow other Independent readers and see their replies