Rolls-Royce plans fleet of 16 mini nuclear power stations across UK
Consortium claims 'small modular reactors' can help UK reach net zero emissions while creating jobs
Ben Chapman
Wednesday 11 November 2020 17:41 Comments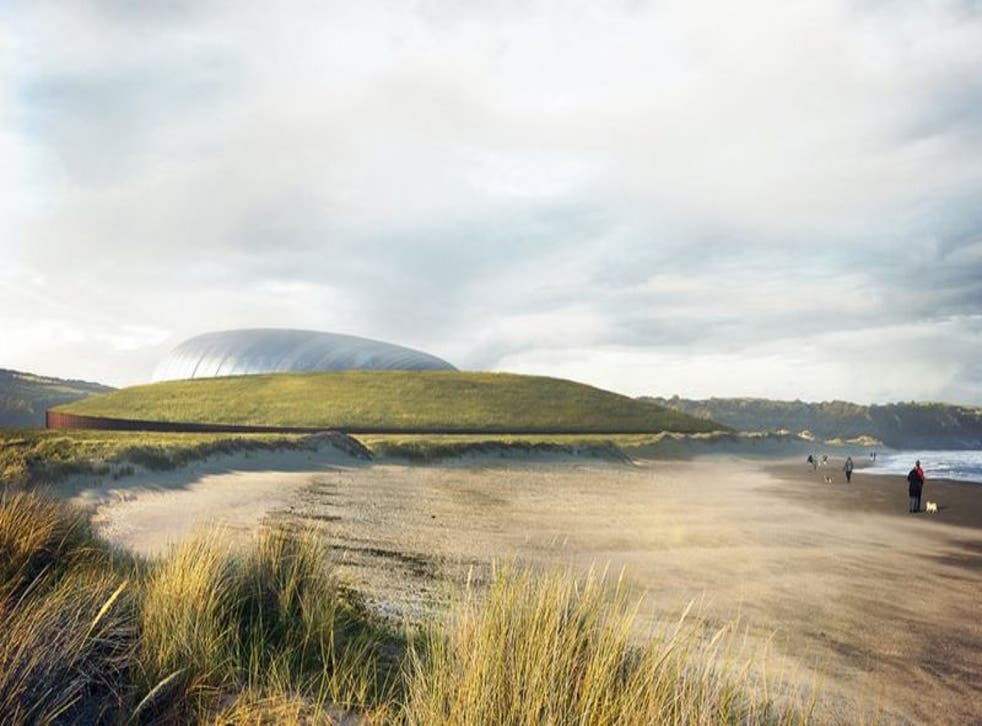 Rolls-Royce has pledged to create 6,000 jobs in the UK as part of plans to build 16 small nuclear power stations.
The engine maker claims that the proposals could deliver a further 34,000 jobs over the next 15 years, many of which would be high-value manufacturing roles.
It is heading up a consortium, which includes the National Nuclear Laboratory and construction firm Laing O'Rourke, to build flat-packed nuclear plants known as small modular reactors (SMRs).
The government gave the group £18m last year to design SMRs, and Rolls-Royce is now seeking to secure a further £217m to further the project, a sum that the consortium would match.
Nuclear projects in the UK have been the subject of controversy for several years because of cost overruns and delays. Advocates argue that they provide a reliable source of low-carbon energy to complement the fluctuating output of some renewable sources, such as wind and solar.
Critics, including environmental campaigners, point out that nuclear is significantly more expensive than renewables, takes longer to build and produces hazardous waste.
Tom Samson, interim chief executive of the consortium, said a new fleet of reactors could "revitalise" the UK's manufacturing capabilities.
The plans could also help deliver the government's "levelling up" agenda, he said. Up to 80 per cent of jobs that it is hoped the project will create are forecast to be in the north of England and the Midlands.
Mr Samson said: "The fleet approach will bring huge value to the communities of which these power stations will be a part, with economic activity spanning 60 years of operations."
Rolls-Royce is one of scores of companies to have made large-scale redundancies during the pandemic, cutting 9,000 staff as demand for its engines plunged.
The consortium believes that investment in the new power plants could lead to as much as £250bn of exports by 2050.
US energy company Exelon Generation and Czech firm CEZ have signed deals to look at how the reactors could be used in their power stations.
Rhys McCarthy, a national officer for the Unite union, said: "We have long called upon Rolls-Royce to diversify its production and services, so this opportunity must not be missed."
He called on Rolls-Royce to use the opportunity to reverse plans to move work at the Barnoldswick site in Lancashire to Singapore.
He said: "They can both play a huge role in this new chapter for the business.
"They have history, loyalty and, above all, world-class skills on their side, so Rolls-Royce must not turn their back on this workforce and the UK."
Register for free to continue reading
Registration is a free and easy way to support our truly independent journalism
By registering, you will also enjoy limited access to Premium articles, exclusive newsletters, commenting, and virtual events with our leading journalists
Already have an account? sign in
Join our new commenting forum
Join thought-provoking conversations, follow other Independent readers and see their replies