Just 100 companies responsible for 71% of greenhouse gas emissions, report says
The most polluting investor-owned companies on the list are ExxonMobil, Shell, BP and Chevron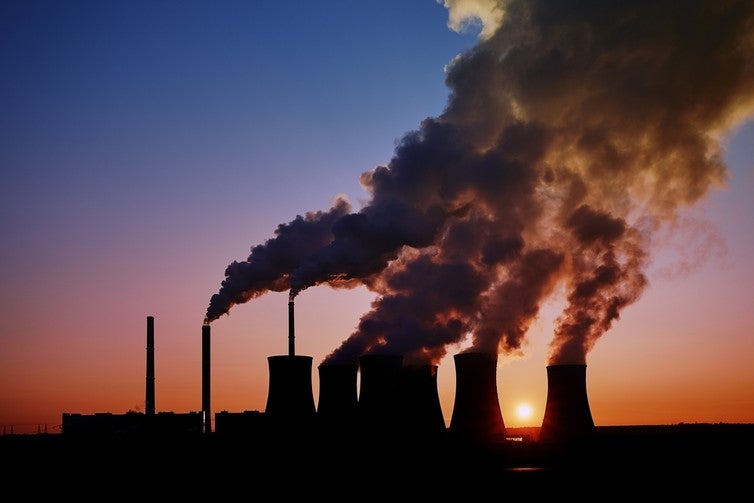 Just 100 companies are responsible for more than 70 per cent of global greenhouse gas emissions over the last three decades, new research has revealed.
The Carbon Majors Report, from the Carbon Disclosure Project, found that just 25 of those companies are the source of more than half of greenhouse gas emissions since 1988 – the year the Intergovernmental Panel on Climate Change was established.
The most polluting investor-owned companies on the list are ExxonMobil, Shell, BP and Chevron, while state-backed Saudi Aramco, China's coal industry and Russia's Gazprom have been the top three greenhouse gas emitters overall.
China's coal industry, which is dominated by a collection of state-owned or managed firms, has emitted an estimated 14.3 per cent of the world's industrial greenhouse gases since 1988. The report takes entities these together, making them by far the biggest contributor to man-made climate change. Saudi Aramco is next on the list, having contributed 4.5 per cent, followed by Gazprom with 3.9 per cent.
By 1988, companies knew or should have known of the destabilising effects of their products on the environment, the CDP says. "Nonetheless, most companies have expanded extraction activities significantly in the time since, while non-carbon primary energy sources, such as renewables, have seen relatively very little investment."
If fossil fuels continue to be extracted at the same pace as between 1988 and 2017, global average temperatures would soar by 4C by the end of the century, according to the report.
Climate scientists have repeatedly warned that an increase above 2C could lead to catastrophic and potentially irreversible changes to the world's weather and ecosystems, including large-scale species extinction, flooding and food scarcity.
CDP urges investors in publicly traded fossil fuel companies to exert pressure on those firms by both private dialogue and public shareholder resolutions. Public companies are responsible for a fifth of global industrial greenhouse gas emissions, meaning that investors can have significant influence on climate change, the report says.
Investors themselves face risks from the continued backing of fossil fuels and should ensure that companies analyse the effect of climate change scenarios on their business as well as creating transition plans for a low-carbon economy and investing in new technologies, CPD says.
The organisation, which is funded by private benefactors, governments and companies compiled its list mostly using publicly available data, attributing all the fossil fuels burned in industry to the producers that originally extracted them.
"Our purpose is not to name and shame firms, our purpose is to provide transparency and call attention to the quite extraordinary fact that just 100 companies played a crucial role in the problem," said Pedro Faria, technical director of the Carbon Majors Database, which collected the information for the report. "It's obvious they have a share of responsibility in the solution."
Business news: In pictures
Show all 13
Oil and gas companies have made some movements on green investments. Shell chief executive, Ben Van Beurden said on Monday that his firm plans to spend up to $1bn a year on its renewable energy division.
"In some parts of the world we are beginning to see battery electric cars starting to gain consumer acceptance" while wind and solar costs are falling fast, Mr Van Beurden said in a speech in Istanbul, Bloomberg reports.
"All of this is good news for the world and must accelerate," while still offering opportunities for producers of fossil fuels, he said.
Join our commenting forum
Join thought-provoking conversations, follow other Independent readers and see their replies