11 ways to ruin a job interview according to three experts
These are the top 11 things to avoid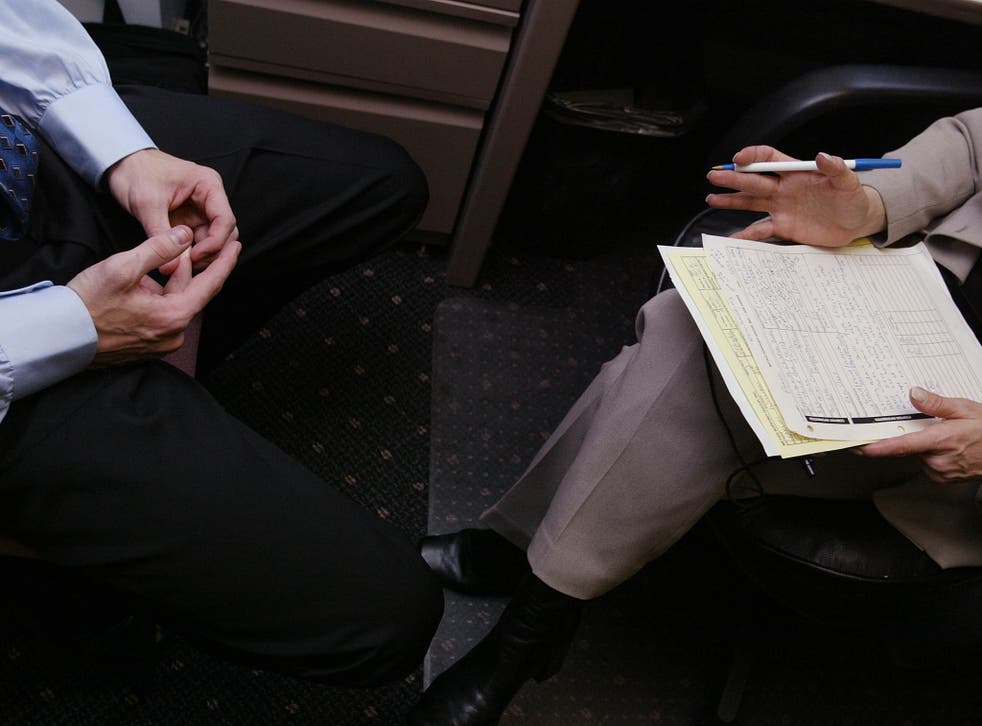 Most job seekers find job interviews stressful. The high level of anxiety around interviewing can easily sabotage any candidates' chances of landing a job.
Arriving on time, being well dressed and prepared are some of the obvious things everyone knows are essential when applying for a new position.
These are the top 11 things to avoid:

Coming unprepared:
Top recruiters say preparedness for the role is one of the first things they look for in a candidate. Likewise, someone who is woefully unprepared looks bad straight away. "It's a huge red flag if the candidate can't bother to prepare for the interview," Josh Doody said "They should be putting their best foot forward and their level of preparation for the interview is a good indicator of how engaged they'll be if they get the job."
Recruiters at leading investment firm Morgan Stanley have even gone so far as to say unpreparedness is the single biggest and worst mistake. "If you're going for an Investment Banking position, know what deals the firm has done recently and be prepared to speak about their highlights," they advise candidates.
Having no interest in the specific job
It's a big mistake to tell recruiters that you are applying for a particular position just to get a foot in door for a completely different role later.
"It's OK to have a long-term career goal of working with external clients, for example, but you need to explain why you are interested in starting out in a non-client-facing position you might be interviewing for," said top recruiters at Morgan & Stanley.
For consultant and author of Fearless Salary Negotiation, Josh Doody this problem highlights the candidate's future risk to the company: "If a candidate outright says or even implies that they just need some job and they don't care what it is, that is reason for concern. They may not be engaged with the work, and they're a high attrition risk on day one," he said.
Only talking about one skill set
Hiring managers are looking for multi-skilled candidates with broad interests. Trying to over-impress by showing your knowledge in a particular industry, might not be the solution if you are applying for a general position, according to experts.
"Although you may only be tempted to talk about your strongest technical skills during the interview, it's also important to highlight your soft skills. This will show the hiring manager you're a versatile candidate and will be easily trained once hired," said Heather Huhman from recruting recruiting website Glassdoor.
Padding the resume
Experts advise you to be honest on your resume, the truth eventually comes out and you might find yourself in an embarrassing position if you can't talk about any accomplishments supporting the skills listed in your CV.
"Don't put things on your CV that you can't live up to. Everything on there is fair game, so you need to be able to elaborate on every line. If you say you are fluent in a certain language, then we'll expect you can prove it," said Morgan & Stanley recruiters.
Not listening
Listening is key. For consultant Josh Doody most client escalation can be avoided by listening carefully and demonstrating empathy.
"If they [candidates] don't listen in the interview, that could mean a lot of unnecessary escalations in the future," he said.
Not elaborating on your previous experience.
"Don't feel like you need to keep every response short and sweet during an interview," said Ms Huhman from recruiting firm Glassdoor.
Hiring managers actually want to know about your previous accomplishments in detail if they strongly relate to the position, according to top recruiters.
Using cliché phrases and buzzwords
Over used phrases such as "hardworking" and "reliable" are to be avoided according to top recruiters. Think of how you can demonstrate these qualities instead.
"For example, instead of telling a hiring managers you're passionate about your work, explain to them what makes you feel passionate about your profession," according to Glassdoor expert.
Appearing over-confident
Although it is important to believe in yourself, top recruiters advise you that it is crucial to stay genuine and honest.
"It's important not to overcompensate when explaining your skills or experience," according to Heather Huhman from Glassdoor.
She advised candidates to: "Use examples from your past experience that support why you're the best candidate for the position. This will show the employer you are truly an excellent fit."
Authenticity is also important for top recruiters at Morgan & Stanley.
"Answer questions in your own words, rather than regurgitating a textbook response,' top recruiters at the investment firm said.
Not asking any questions
Always have a question at the end of the interview process, even if the company already answered everything you want to know.
This could be something that was mentioned in the interview or asking for more information about an aspect of the job.
Losing control over the job interview
If you feel like you are losing the control of the interview it is important to turn it around and focus on your strengths, according to experts.
Heather Huhman advice is to shift the conversation. "If the hiring manager asks you why you only worked at your previous job for six months, focus on what you gained from the position rather than why you left the job," she said.
Be prepared to be questioned about the weaknesses on your resume.
"When you prepare for your next job interview, remember that not every interview will be perfect or go as planned. However, if you make yourself aware of these mistakes that could cost you a job, you'll be more likely to feel more confident and prepared for the interview," said.
Not sending a thank-you email
Last but not least, recruiters at Morgan & Stanley say that rather than just saying "thank you" the follow up email after the interview should be the opportunity to solidify your pitch.
"You should always send a thank you note after an interview, but don't literally just say 'thank you.' Say that you learned a lot and you're excited about the position. It shows you have sincere interest in the job," they advise candidates.
Join our new commenting forum
Join thought-provoking conversations, follow other Independent readers and see their replies