The 13 UK companies that offer their employees free beer
Work drinks provide a space for employees to let off steam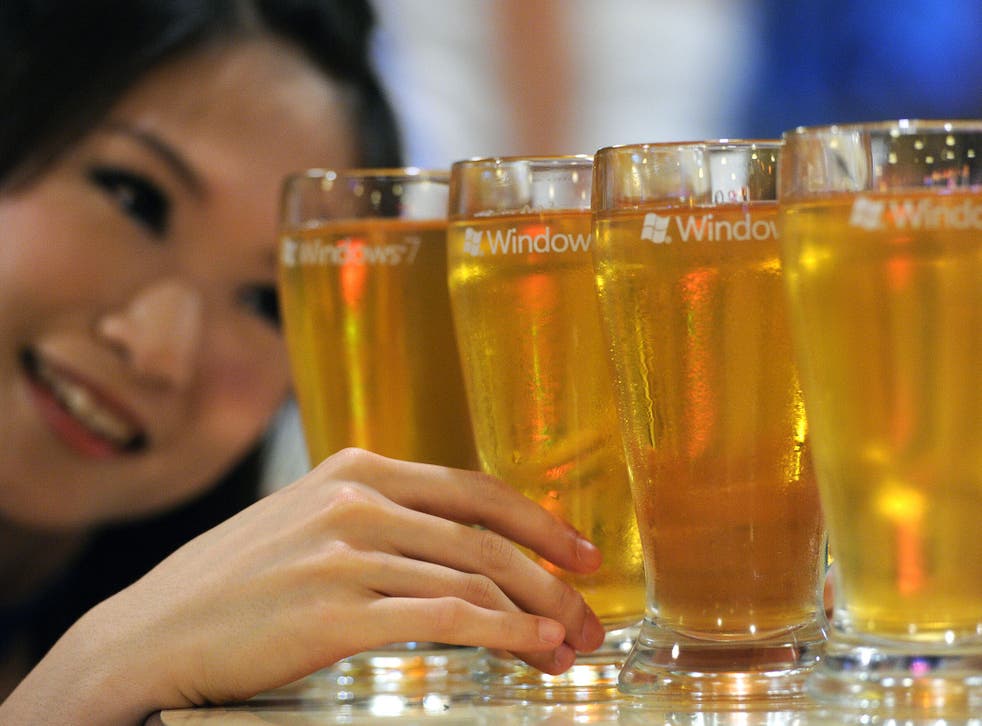 Most employees can't wait to get to the pub on a Friday. But some don't have to – because beer is supplied at the office in fridges packed with unlimited cans, or provided free on tap.
While workers get the advantage of a free tipple or two, employers boost morale on their team and help build trust among colleagues.
Work drinks also provide a space for employees to let off steam and relate to those they work with on a social, rather than professional level. Neuroscience shows that our brains are hardwired to connect with others if we spend time with them. It can be to employers' benefit to foster positive relationships in a team.
Most employees socialise on some level – whether that's talking over lunch or going on away-days with colleagues. But smaller companies tend to socialise more than bigger ones, where the atmosphere can be more conservative. Beer is one way to soften the mood.#
Glassdoor has put together a list of 13 UK companies that provide free beer, based on employee reviews on the site.
1. 5G Communications
"Finish early and get free beer on Fridays too! Provide amazing sales training and continued support and advice throughout your whole career here." - 5G Communications Current Employee - (location n/a)
2. Betfair
"Very good people to work with, fun and relaxed atmosphere, easy to gain responsibility if you show promise. Beer fridge on Fridays." - Betfair Commercial Graduate - (London)
3. Cloudreach
"Lots of beer in the fridge and you're allowed to raid it any time." - Cloudreach Software Developer - (London)
4. Digital River
"The team are young and multicultural. It was friendly and sociable. Beer Fridays and free gym membership are good perks." - Digital River Employee (Maidenhead)
5. Dyn
"Dyn is a great place to work it's a fun environment and there is a lot of cool perks! (Unlimited paid time off, beer on tap, free sandwiches and massages)." - Dyn Account Manager (Brighton)
6. Hedgehog Lab
"A football team "Labrats FC", kit and subs paid for by the company. Friday beers. Payday lunches. - Hedgehog Lab Designer(Newcastle upon Tyne)
7. Huddle
"The social side of the business is very prevalent with frequent out of work activities (meals, drinks) and in work activities (cheese club, Friday afternoon beer, doughnuts, coffee)." - Huddle Employee (London)
8. Jagex
"Loads of great perks, big and small, including £60 gift voucher on your birthday, team jollies, beer Friday, full health care cover, free gym membership." - Jagex Employee (location n/a)
9. POD Point
"It's also a incredibly fun, social environment with regular social events, beer on a Friday afternoon, and the odd bundle when a box of Krispey Kremes appears." - POD Point Employee (location n/a)
10. Rightster
"Great office location, free beers on Fridays, exciting energy in the office." -Rightster Employee (London)
11. SABMiller
"Everybody is really friendly and easy to get on with (the free beer helps!)." -SABMiller Employee (Guildford)
12. uSwitch
"Free breakfast/lunch and Beer on a Friday at uBar. Start up mentality in an established company." - uSwitch Employee(location n/a)
13. Zoopla
"The environment was great and felt so like a happening digital business, with Pool Table, Table tennis and free drinks for everyone during the week and beer on a Friday evening." - Zoopla Marketing Services (London)
Join our new commenting forum
Join thought-provoking conversations, follow other Independent readers and see their replies