The Independent's journalism is supported by our readers. When you purchase through links on our site, we may earn commission.
A Harvard philosophy professor on why you shouldn't love yourself as you are
Michael Puett argues that loving yourself and all your flaws can prevent you from succeeding
Zlata Rodionova
Monday 06 June 2016 16:54 Comments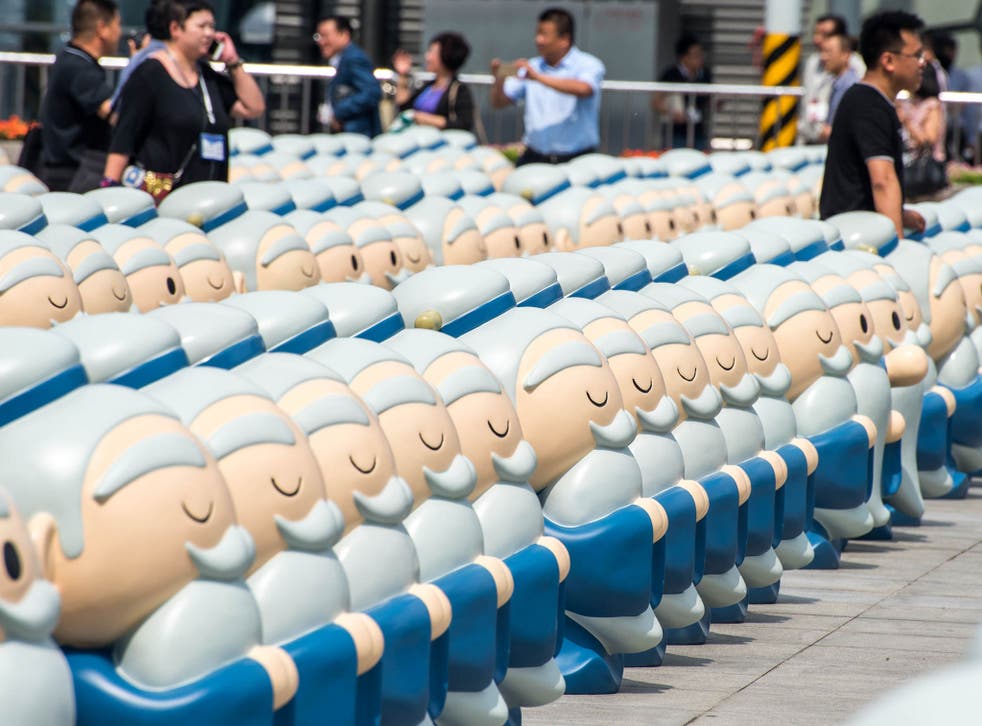 A Harvard professor said the idea we should embrace ourselves with all our flaws and failures in order to succeed could be dangerous.
Michael Puett, a professor of Chinese history who has published his controversial ideas in the book The Path What Chinese Philosophers Can Teach Us About the Good Life, argues against the popular Western philosophy that loving yourself will lead to success.
"The common assumption most of us make about the self is that our goal as individuals is to look within, find our true selves, and try to be as authentic and true to ourselves as we can be. But this assumes we have a stable self," Puett told Quartz.
The professor teaches Chinese history at Harvard where his classes attract more than 700 students. He explained that humans are "messy creatures", often defined by their moods and routines.
"From a very young age, we'll form patterns of responding to the world. Those patterns will harden and become what we mistakenly call a personality," he added.
This means that by accepting our flaws, as currently advised by many self-help books, we will never break out from our habits and our narrow understanding of who we are.
Instead we will fall into patterns and ruts that will dominate our lives, Puett explained.
According to Chinese philosophers, we should constantly strive to challenge ourselves and change our behaviours, starting by little things like the way we speak or smile.
"Start using slightly different tones of voice, look at people in a slightly different way," Puett said
What's your biggest regret?
"When you do this, you start to realise very quickly the degrees to which we're rutted creatures," he added.
The idea behind the process is to realise it is possible that the whole vision we have of our personality is wrong and the way we are leading our life at the moment is limiting. That way we can start shifting these patterns, according to Puett.
China's New Year getaway

Show all 10
The ancient philosophy was mirrored with current findings in psychology such as Daniel Kahneman's theory published in the book Thinking, Fast and Slow which argues that anchoring on ideas could have serious consequences on our lives.
"A reliable way to make people believe in falsehoods is frequent repetition, because familiarity is not easily distinguished from truth. Authoritarian institutions and marketers have always known this fact," Daniel Kahneman wrote.
Register for free to continue reading
Registration is a free and easy way to support our truly independent journalism
By registering, you will also enjoy limited access to Premium articles, exclusive newsletters, commenting, and virtual events with our leading journalists
Already have an account? sign in
Join our new commenting forum
Join thought-provoking conversations, follow other Independent readers and see their replies