Airbus adds a fifth seat into the middle row of the A380 passenger cabin
Airbus have said the new layout could provide airlines with an additional £16m in revenue each year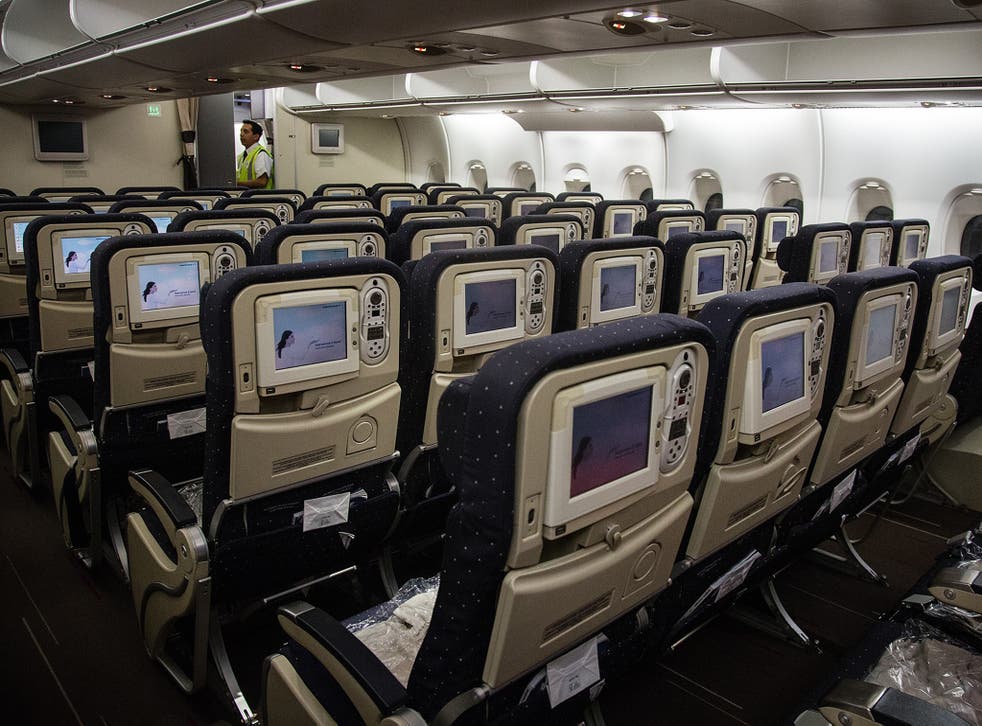 Aerospace manufacturer Airbus now offers airlines the option to introduce a fifth seat to the middle aisle of the economy cabin of the A380.
The configuration change on the A380 will allow every row to seat 11 people, increasing the capacity of the economy cabin by 23.
In addition, Airbus plans to introduce a stair galley at the rear of the plane along with changes to the layout of the premium economy and business class cabins.
In total, Airbus said the proposed changes would allow the plane to carry 70 additional passengers.
Currently, the A380 can carry 544 passengers in a four-class-option and up to 853 in a single-class configuration.
Airbus has said the new layout could provide airlines with an additional £16 million in revenue each year.
In 2015, Emirates was able to fit 615 passengers onto one of its superjumbo A380s by doing away with all first-class seats making it the world's largest passenger plane.
The aircraft manufacturer said the additional seat does not require a reduction in seat width, something Airbus has said they would not reduce below 18 inches.
Business news: In pictures

Show all 13
An Airbus spokesman said in a statement: "The A380's typical ten-abreast economy already offers an outstanding comfort with a seat width of up to 19".
"Airbus' ability to offer efficient choice for Premium Economy and Economy extends also to A380, with new options at nine-abreast and 11-abreast respectively.
"Meanwhile, with even 11-abreast allowing 18" between the armrests confirms the A380 continues to offer the best standards in every class."
Register for free to continue reading
Registration is a free and easy way to support our truly independent journalism
By registering, you will also enjoy limited access to Premium articles, exclusive newsletters, commenting, and virtual events with our leading journalists
Already have an account? sign in
Register for free to continue reading
Registration is a free and easy way to support our truly independent journalism
By registering, you will also enjoy limited access to Premium articles, exclusive newsletters, commenting, and virtual events with our leading journalists
Already have an account? sign in
Join our new commenting forum
Join thought-provoking conversations, follow other Independent readers and see their replies