Aldi breaks through £10bn annual sales mark in UK and Ireland for first time ever
The retailer sold more than 6.8 million bottles of wine, champagne and prosecco during December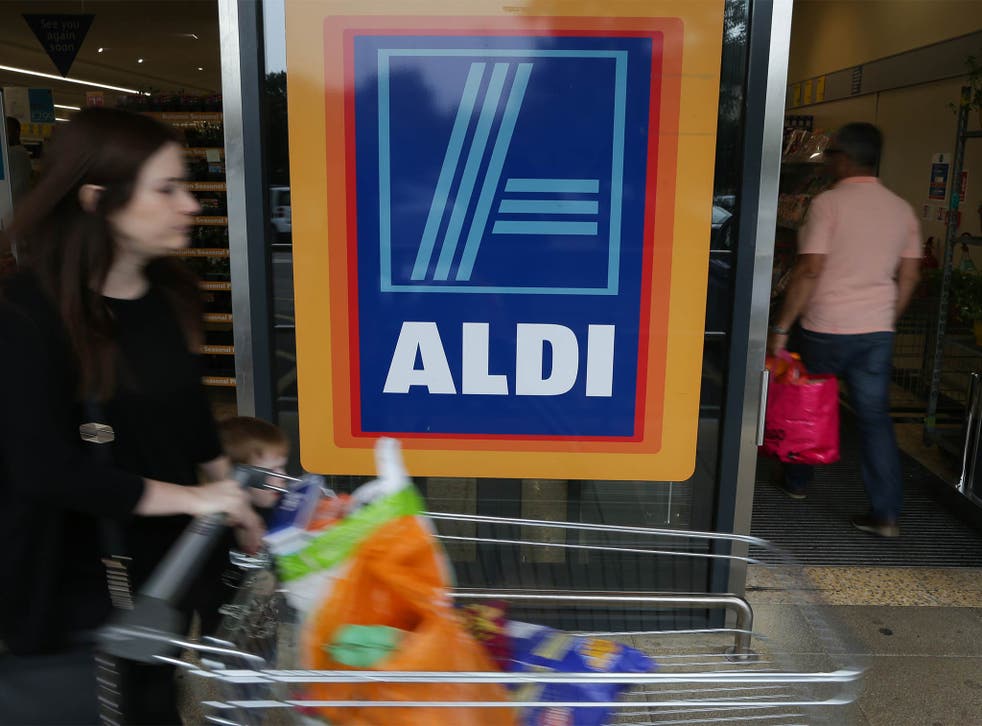 For the first time ever, German discount retailer Aldi raked in sales of more than £10bn in the UK and Ireland last year – a worrying sign for established grocers who are battling to retain precious market share in a highly competitive environment.
The group said that record sales of both high-end products and cut-price vegetables over the Christmas period had buoyed numbers. UK sales were more than 15 per cent higher last month than during December 2016.
The top-selling products included Aldi's mince pies, Aberdeen Angus beef roasting joints and Irish cream liqueur. Its "specially selected" premium range enjoyed a sales surge of 30 per cent.
"This was our busiest-ever Christmas, as millions of festive shoppers switched to Aldi from more expensive food retailers," said the supermarket's boss for the UK and Ireland, Matthew Barnes.
"Although we saw strong growth across all categories, the performance of our premium 'specially selected' range in particular surpassed all expectations," he added.
"This is a clear sign that shoppers knew they could indulge in Christmas treats and festive essentials at Aldi for a fraction of the price they would pay elsewhere."
The retailer sold more than 6.8 million bottles of wine, champagne and prosecco during December – which is equivalent to more than 200,000 bottles per day. Aldi also sold more than four million mince pies and over 100 million packs of vegetables.
Aldi currently has a 6.9 per cent share of the UK grocery market, according to analytics company Kantar Worldpanel, which lags behind Morrisons, Asda, Sainsbury's and Tesco – but is comfortably ahead of Co-op, Waitrose and its German compatriot Lidl.
Separately, on Thursday, Aldi said that it would start paying all store assistants a minimum hourly rate of £8.85 nationally and £10.20 in London from 1 February. The current government-set national minimum wage for anyone over the age of 25 is £7.50.
And Mr Barnes also struck an upbeat outlook for the year to come, especially in terms of expansion.
"We see significant capacity for further growth as there are still more than 400 towns and cities across the UK without an Aldi store," he said.
"Shoppers in these areas consistently tell us they would shop at Aldi if they could, and we are committed to meeting this demand for new Aldi stores."
Join our new commenting forum
Join thought-provoking conversations, follow other Independent readers and see their replies