Amazon investment in Deliveroo halted as competition watchdog launches investigation
Regulator to look into whether e-commerce giant's involvement amounts to a takeover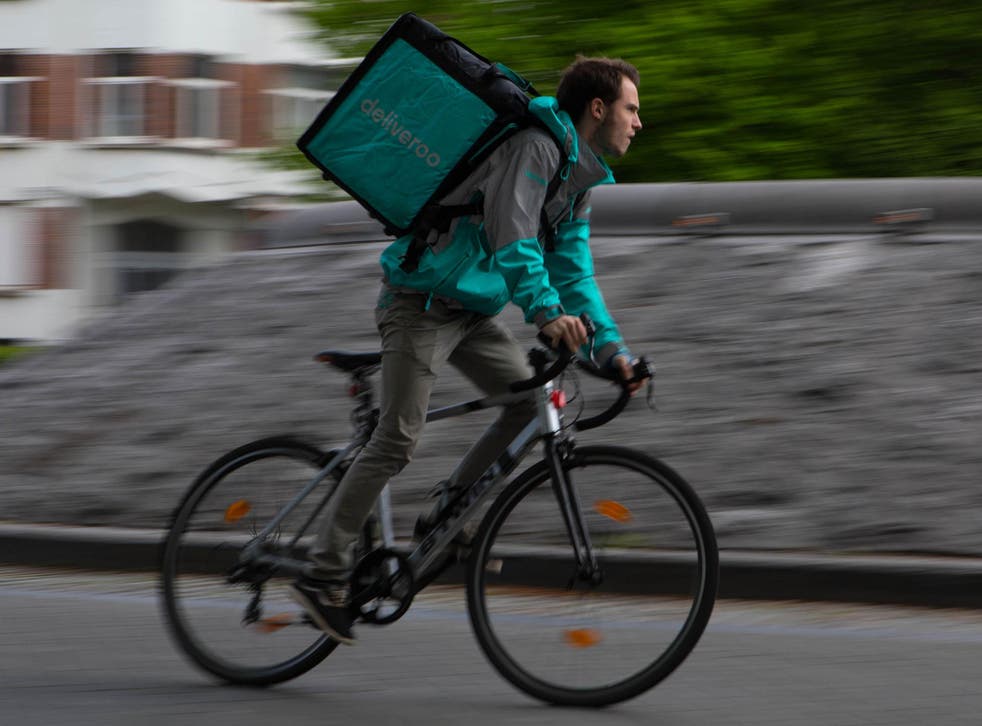 Amazon's purchase of a big stake in Deliveroo hit a roadblock on Friday when the competition watchdog launched an investigation into the deal.
The Competition and Markets Authority (CMA) said it had "reasonable grounds for suspecting" that the agreement could "result in Amazon and Deliveroo ceasing to be distinct".
The probe will put on hold Amazon's plans to expand in the food delivery business and suggests that UK regulators are taking a firmer approach to the dominance of big technology firms and protecting consumers from anti-competitive behaviour.
Amazon announced in May that it was leading a $575m (£450m) funding round which also included investment from T. Rowe Price, Fidelity Management and Research Company, and Greenoaks.
It valued Deliveroo at around £3bn, making it one of the UK's most successful tech start-ups of recent years.
Inside the Amazon Fulfilment Centres

Show all 15
The CMA said in a statement that, during the investigation, the companies must ensure "the Deliveroo business is carried on separately from the Amazon business and the Deliveroo business's separate sales or brand identity is maintained ... (and) no substantive changes are made to the organisational structure of, or the management responsibilities within, the Deliveroo business or the Amazon business".
Both sides and interested parties can now write to the CMA with their views on the deal.
A spokesperson for Deliveroo said: "Deliveroo and Amazon have been working closely with regulators to obtain regulatory approvals.
"There are a number of major companies within the restaurant food delivery sector and this investment will enable Deliveroo to expand, innovate and, we believe, will enhance competition.
"This investment will help create jobs, help restaurants to grow their businesses and will improve choice for consumers."
It is understood that both Amazon and Deliveroo have already been working with regulators, informing them of the investment once it was agreed.
A spokesperson for Amazon said: "We believe this minority investment will enable Deliveroo to expand its services, benefiting consumers through increased choice and creating new jobs as more restaurants gain access to the service."
Join our new commenting forum
Join thought-provoking conversations, follow other Independent readers and see their replies