Amazon to add 100,000 jobs for Christmas holiday season
The Seattle retailer is hiring 100,000 workers for its US warehouses, up from 80,000 last year
Zlata Rodionova
Tuesday 20 October 2015 16:55 Comments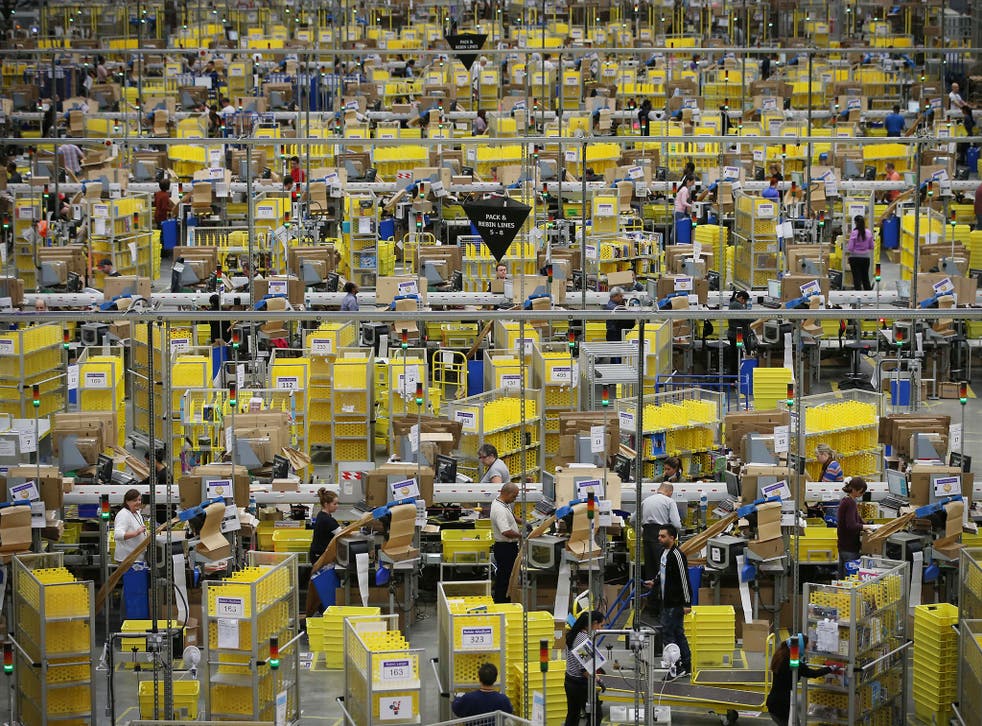 Amazon has announced its plan to hire 25 per cent more seasonal workers in order to meet the increase in customer demand during the holiday season.
The Seattle retailer is hiring 100,000 workers for its US warehouses, up from 80,000 last year, to get through its busiest quarter. It is outpacing the holiday hiring practices of rivals Macy and Wal-Mart.
Holiday hiring by US retailers is expected to be the same in 2015 as it was 2014 according to the global outplacement firm Challenger Gray & Christmas.
Retail giant Wal-Mart is hiring 60,000 holiday employees. The second largest online retailer in the US, Target, hopes to add 70,000 employees to its workforce. Macy's department store will create 85,000, jobs - all about the same as the year before.
Amazon stands out as it has already hired over 25,000 regular full-time employees since August.
"We've hired more than 25,000 full-time associates across the US in recent months and we're looking forward to adding 100,000 seasonal employees for the upcoming holiday season," said Mike Roth, Amazon's vice president of North America operations.
"We're excited to grow our team by finding great talent through our seasonal hiring efforts in addition to creating new full-time jobs that offer comprehensive benefits starting on day one."
Analysts on average expect Amazon to generate $35.1 billion in fourth-quarter revenue, up 20 per cent from a year earlier, according to data compiled by Bloomberg.
Amazon has more than 90,000 full-time employees in the US.
Register for free to continue reading
Registration is a free and easy way to support our truly independent journalism
By registering, you will also enjoy limited access to Premium articles, exclusive newsletters, commenting, and virtual events with our leading journalists
Already have an account? sign in
Join our new commenting forum
Join thought-provoking conversations, follow other Independent readers and see their replies