Amazon under fire for 'bullying and exploiting small retailers'
Small York firm accuses US online retail giant of using its supplier, then undercutting its price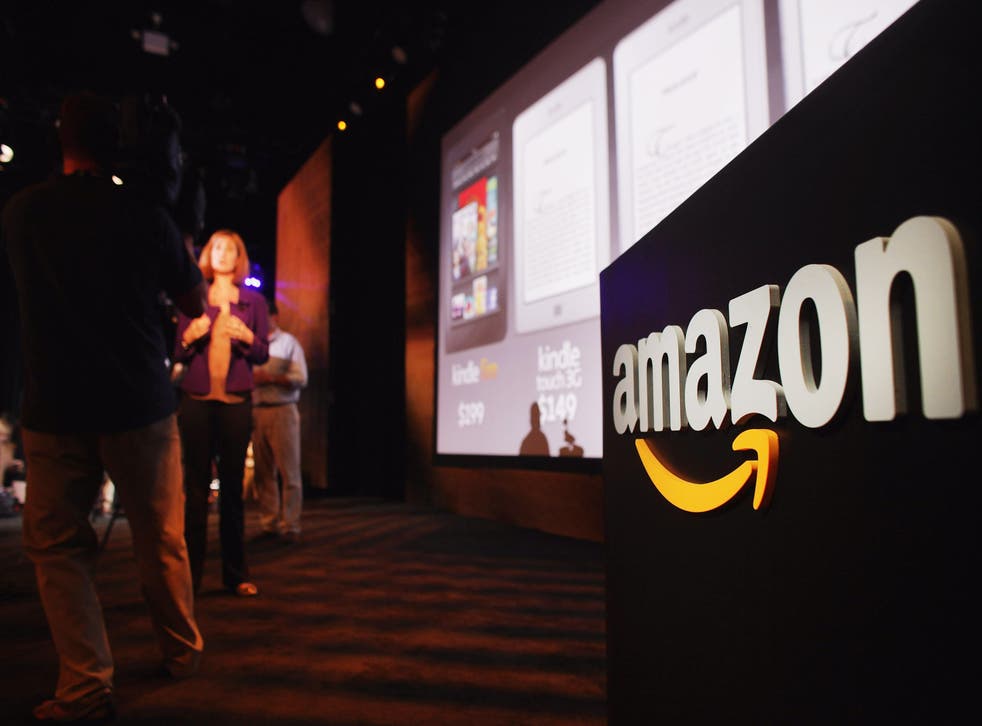 A family-owned kitchen goods retailer has accused Amazon of using underhand practises to outperform small businesses by watching how their products perform on the website before undercutting them and sourcing their own suppliers.
The US web retailer, which has faced criticism for avoiding tax while harming publishers and bookshops with its cut-throat tactics, is now at the centre of a row over "bullying and strong-arm tactics".
For Nick Ledger and Paul Hellawell, the directors of UK Juicers in York, the realisation that their fledging business relationship with Amazon's Marketplace retail store was doing more harm than good came earlier this summer.
"At first it seemed like a good way of spreading our reach with a new product we'd started stocking," said Mr Ledger, who has run the business for 12 years and says all of his six staff earn above the living wage.
"But Amazon was soon undercutting us by going directly to the manufacturer we'd worked so hard to locate and secure. It then charged us for the stock we had sitting in its warehouses but could no longer shift without making a loss."
The product that caused this rift was a kitchen gadget made by Lurch called the Spiralizer, which allows keen cooks to make pasta out of vegetables such as courgettes. It wasn't a multibillion pounds industry, but UK Juicers claimed to have the "exclusive British rights" to the product.
However, after UK Juicers was "promoted" to the Amazon Fulfilment online marketplace, its owners noticed that the Spiralizer was on sale directly from Amazon, imported from Germany, at a lower price.
UK Juicers quickly pulled out of all its arrangements with Amazon, but was amazed by the firm's response. In emails seen by The Independent, the firm boasted that it sought to stock "every product on earth" and refused to "promise not to go direct with certain manufacturers".
This approach doesn't surprise Bex Hay, a campaigner with anti-Amazon group Amazon Anonymous. "It appears that Amazon sees which products do best, then sources them from the factory point in order to sell them more cheaply and push out the smaller businesses," she said.
It's the same situation in the US, according to Stacy Mitchell from the Institute for Local Self-Reliance, which has studied Amazon's business practises.
"Small retailers find they can no longer generate their own traffic and feel they have no choice but to become an Amazon seller," she said. "It's a deal with the devil, though. You are basically giving your biggest competitor everything you have of value, including your product expertise and your customers. If you identify a hot-selling new product, Amazon will add it to its own inventory and undercut your price. And your customers are no longer yours: Amazon owns all of the customer data."
Back in Yorkshire, Mr Ledger and Mr Hellawall are still angry after their experience with Amazon. "It's not just an economy of scale offering better prices to the consumer – it's also an economy of bullying and strong-arm tactics. We used to order by the container, now we order by the pallet," said Mr Ledger.
"They can do this because of tax breaks, government grants, zero-hours contracts and predation of sales by disregarding profitability in favour of destroying competitors… whereas we pay UK tax, have no zero-hours contracts and compete as best we can."
Amazon said in a statement that it was "democratising the ability to start an online business here in the UK" and that "thousands" of UK businesses are "benefiting" from its Marketplace and Fulfilment sales services. The firm added: "Amazon pays all applicable taxes in every jurisdiction that it operates within. Amazon employees do not have zero-hour contracts."
Register for free to continue reading
Registration is a free and easy way to support our truly independent journalism
By registering, you will also enjoy limited access to Premium articles, exclusive newsletters, commenting, and virtual events with our leading journalists
Already have an account? sign in
Register for free to continue reading
Registration is a free and easy way to support our truly independent journalism
By registering, you will also enjoy limited access to Premium articles, exclusive newsletters, commenting, and virtual events with our leading journalists
Already have an account? sign in
Join our new commenting forum
Join thought-provoking conversations, follow other Independent readers and see their replies