Amazon to buy Whole Foods for $13.7 billion
The purchase is Amazon's largest-ever acquisition 
Emily Shugerman
New York
Friday 16 June 2017 14:09 Comments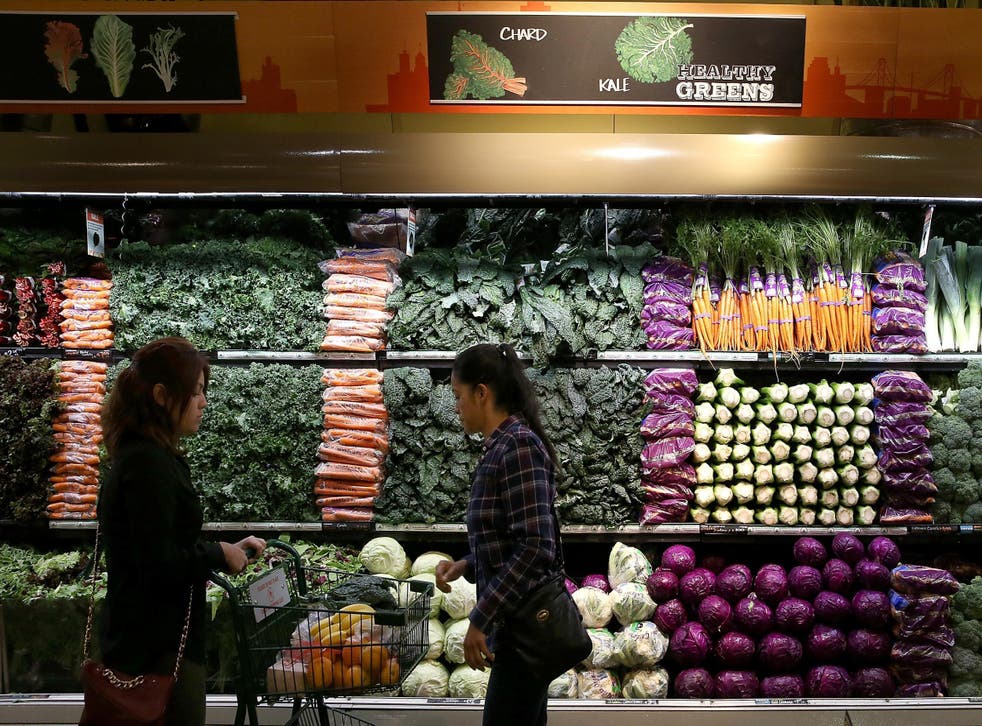 Amazon, the e-commerce behemoth that sells everything from toothpaste to tennis shoes, has announced it will purchase grocery store Whole Foods for $13.7bn (£10.7bn).
The Seattle-based retailer will buy the popular health food chain for $42 per share, pending approval by its shareholders.
The grocery stores will continue operating under the Whole Foods name, and the company's headquarters will remain in Austin. Co-founder John Mackey will stay on as Whole Foods CEO.
"This partnership presents an opportunity to maximise value for Whole Foods Market's shareholders, while at the same time extending our mission and bringing the highest quality, experience, convenience and innovation to our customers," Mr Mackey said in a statement.
The merger, which marks Amazon's largest acquisition to date, sent shock waves through the grocery store market. Tesco shares dropped 4.2 per cent and Target shares dropped by six in pre-market trading after the news. Amazon now has a larger market value than the 12 largest traditional general retailers combined.
"Whole Foods Market has been satisfying, delighting and nourishing customers for nearly four decades – they're doing an amazing job and we want that to continue," Amazon CEO and co-founder Jeff Bezos said in a statement.
Billionaire Amazon chief Jeff Bezos buys Washington Post for $250m in cash

Show all 2
The e-commerce giant was said to have been considering this acquisition since last fall, as part of its larger expansion into groceries. Amazon has been delivering groceries for years via AmazonFresh, and was reportedly considering opening 2,000 brick-and-mortar grocery stores across the US this year.
Whole Foods, meanwhile, has been looking for a buyer ever since activist investor Jana Partners LLC purchased a stake in April and began pushing for a sale.
The organic-foods pioneer, founded in 1980, is currently experiencing its biggest sales slump in a decade. The chain has experienced six straight quarters of declining sales, and was forced to shut down storefronts in February for the first time since 2008.
Experts attribute the slump, ironically, to the increasing popularity of organic foods. Whole Foods, known by the tag line "America's healthiest grocery store", was one of the first markets to offer a wide range of organic options to consumers. These days, however, mass-market retailers make up more than half of all organic foods sales.
Analysts say Whole Foods faces a tough challenge: driving down prices while maintaining their status as a niche, high-end brand.
"They have to do two things at the same time that are diametrically opposed," Roger Davidson, a former Wal-Mart grocery executive, told Bloomberg. "They have to make sure they don't dumb it down."
Register for free to continue reading
Registration is a free and easy way to support our truly independent journalism
By registering, you will also enjoy limited access to Premium articles, exclusive newsletters, commenting, and virtual events with our leading journalists
Already have an account? sign in
Join our new commenting forum
Join thought-provoking conversations, follow other Independent readers and see their replies