KFC, Pizza Hut and Starbucks criticised over animal welfare standards in new report
McDonald's outperforms high street rivals in treatment of livestock destined for use in food production, according to World Animal Protection assessment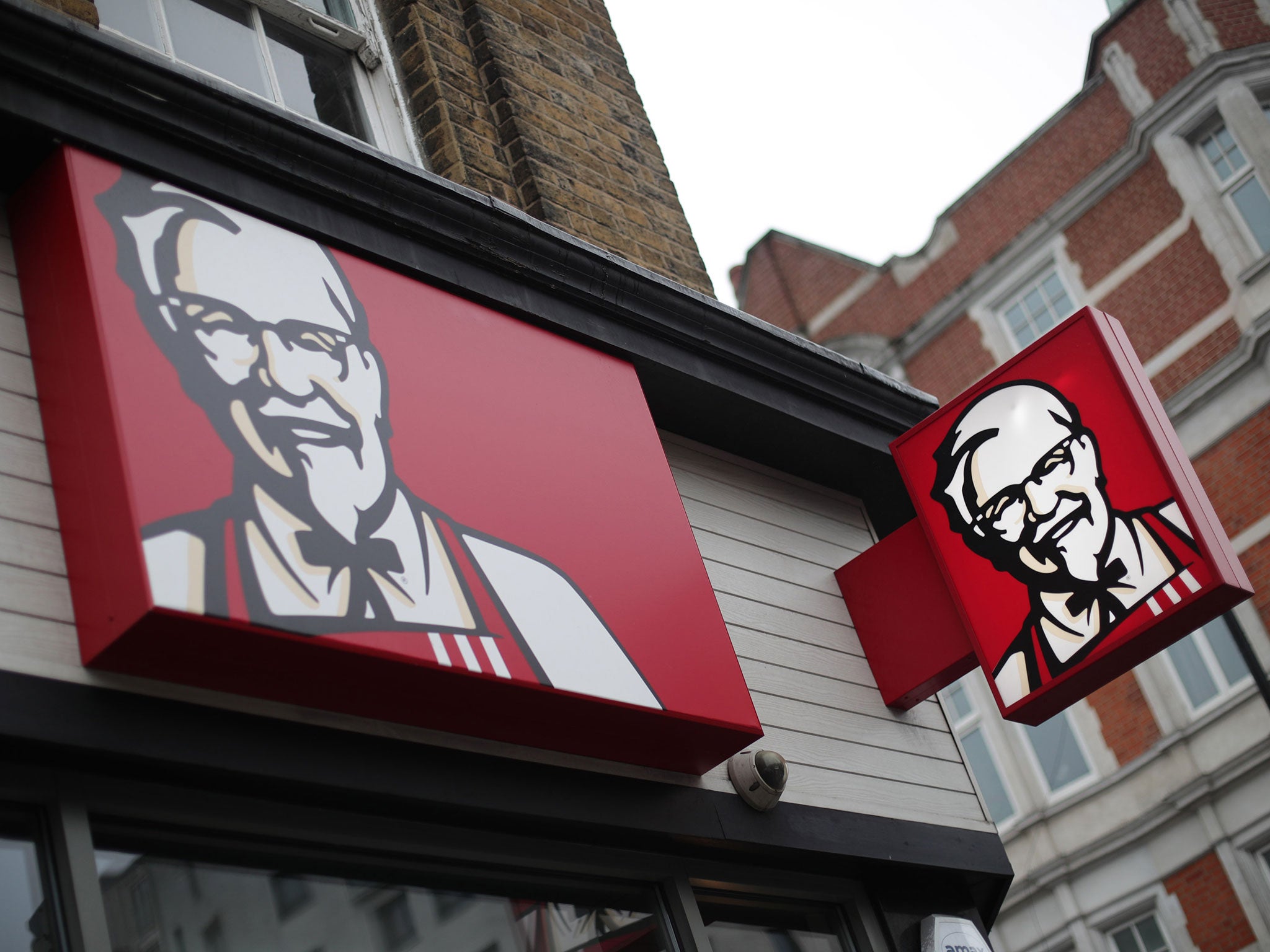 High street fast-food franchises KFC, Pizza Hut and Starbucks are facing criticism after a new farm animal welfare report found they demonstrated "limited evidence" of concern with the humane handling of livestock across their operations.
The three businesses were all grouped in "tier five" of the latest Business Benchmark on Farm Animal Welfare study from World Animal Protection, Compassion in World Farming and Coller Capital, indicating that care for cows, pigs and chickens destined for use in food production was not a major factor in guiding corporate strategy.
The annual benchmark report assesses 110 global food companies and groups them in one of six tiers, using a checklist approach to review a company's attitude and practices regarding the ethical treatment of animals.
Tier one indicates a market leader setting an example for others to follow while a tier six categorisation implies no provisions for farm animal care have been put in place.
The study's real winner, perhaps surprisingly, was McDonald's, the company scoring a tier two spot in 2017, placing it just below the likes of Waitrose, Marks & Spencer and Co-Op.
​The news comes as KFC endures a torrid week, making headlines after being hit by a sudden poultry shortage due to "teething problems" with its new delivery partner, DHL.
The US fried food chain says all of its independent suppliers are endorsed by industry regulator Assured Food Standards and that all chicken dispatched to its restaurants from the UK and Ireland are provided with pecking objects, perches and natural light during captivity.
Yum! Brands, which owns both KFC and Pizza Hut, said in a statement: "We don't believe Yum's tier five ranking is a true reflection of KFC UK & Ireland's welfare standards."
The company says it never uses caged birds, only takes free-range eggs, employs independent welfare-specific auditors to inspect its British operations and points out that one of its poultry suppliers was given a tier three rating in the same report.
Starbucks meanwhile has pledged its commitment to buying only cage-free eggs for its sandwiches and says it is working to eradicate their use - and that of broiler chickens - from its supply chain.
Subway and Burger King performed slightly better than their rivals in the benchmark report, receiving a tier four grading, grouping them with businesses seen to be "making progress" in implementing improved conditions for animals.
McDonald's has moved to reform its practices and public image in recent decades, addressing consumer concerns about its meat content directly in major advertising campaigns.
But the company still has "a significant way to go", particularly when it comes to improving conditions for factory farmed chickens, according to Steve McIvor, chief executive of World Animal Protection.
"Like any other animal, chickens must have the chance to live decent lives, free from pain and stress," he said.
"It's clear that fast food companies can no longer afford to ignore animal welfare. Consumers are showing that they increasingly care about the welfare of animals when they are deciding where to eat," McIvor added.
Business news: In pictures
Show all 13
A McDonald's spokesman responded: "We believe that our outcome-based approach provides the most comprehensive, animal-centric way forward to measurably improve chicken welfare.
"We are currently working to establish a global, multi-stakeholder advisory council to inform our ongoing chicken sustainability efforts, inclusive of welfare."
Join our commenting forum
Join thought-provoking conversations, follow other Independent readers and see their replies