Anti-Putin campaigner Bill Browder fights court appearance
Mr Browder's tax lawyer Sergei Magnitsky was arrested and died in detention awaiting trial
Jim Armitage
Tuesday 16 September 2014 08:10 Comments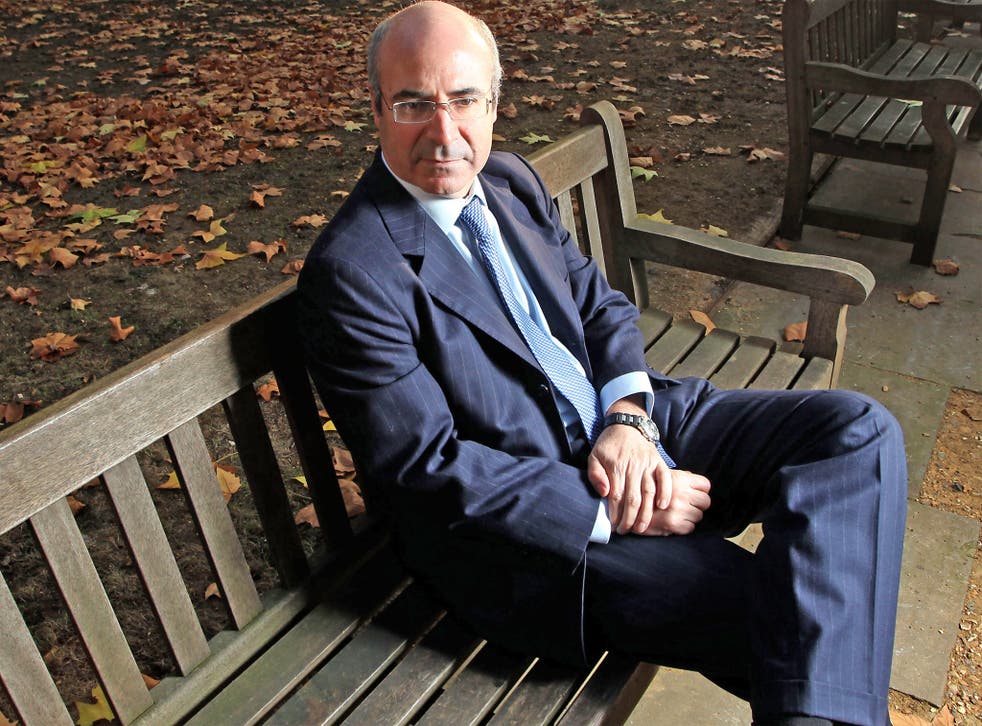 Bill Browder, the hedge-fund manager who reinvented himself as a strident anti-Putin human rights and corruption campaigner after his accountant, Sergei Magnitsky, died awaiting trial in a Russian jail cell, is fighting demands to appear in a New York courtroom to face cross-examination from one of his targets.
Russian real estate investor Denys Katsyv had his US assets frozen after an FBI investigation which alleged he bought them with the proceeds of a $230m tax fraud against Mr Browder's Hermitage Capital Management hedge fund in Russia. The FBI agent, and the US Justice department, have admitted Mr Browder's evidence was key to their investigation yet he has refused requests from Katsyv's team to testify and be cross examined.
Mr Katsyv's legal team have served subpoenas on him to do so, which he has demanded to have quashed.
Mr Browder claims in his latest filing that he has been smeared by the Katsyv side, which has accused him of being a "criminal tax cheat" in "full evasion mode". He cites the Katsyv team's claims in the media that they want to ask him "difficult questions regarding his own tax evasions in Russia and additional aspects of his activity, to show his unreliability". Mr Browder denies such wrongdoing and says this is not a justification for subpoenaing him in the Katsyv case.
Such allegations about Mr Browder are a far cry from his public image of a philanthropist stung by having his Hermitage fund in Russia destroyed by the country's elite due to his anti-corruption campaigns. Famously, in 2008, after testifying about Russian police officers' actions in the fraud against Hermitage, Mr Browder's tax lawyer Sergei Magnitsky was arrested and died in detention awaiting trial. Since then, Mr Browder says in his submission to the court, he has been fighting to hold his killers responsible.
Mr Browder succeeded in getting the US authorities to pass the Magnitsky Act which freezes the assets of those responsible for the conspiracy and the lawyer's death, including those of Mr Katsyv's Prevezon Holdings.
In Mr Browder's latest filing explaining why he rejects his subpoena, he claimed "confidential and reliable sources" had made him aware of potential threats against him, while Katsyv's legal team has been "outrageously" seeking information about his security arrangements and bodyguards. Such attempts represent "harassment and intimidation," he argued, highlighting "how far defendants and their co-conspirators will go to target those who dare to speak out against them."
However, Mr Katsyv's team, represented by the renowned lawyer John Moscow, deny that, and say his claims about the tax fraud are lies and are determined to cross examine him about them.
They also dismiss Mr Browder's argument that, as a British passport holder living and working in London, he cannot be subpoenaed by a US court. They provided documents to the court they say proves he stays in a home in Colorado that he secretly owns through shell companies, has a car registered to that address and, until recently, was listed as an "executive officer" at a Delaware division of his hedge fund, Hermitage – all factors making his subpoena legal, they claim. Mr Browder says he does not own the house and only used it as a holiday home.
Mr Katsyv's team say they served the subpoena on Mr Browder in a parking lot at a conference he was attending in Aspen, Colorado, despite his attempt to run away. Katsyv's team say one of its operatives tucked it under the windscreen wiper of his car. Mr Browder's teenage son then emerged from the car to remove it, they say. The presence of his son, Katsyv's side say, suggests Mr Browder was not as worried about his safety as he has claimed. They then later left the subpoena at the house, where the same car was parked in the driveway.
Mr Browder's team, however, declare in their submission that these efforts at serving the notice, and subsequent others, did not count. They add that the subpoenas demand a mass of documents about his background and personal business dealings back to the mid-1990s "so irrelevant and overboard as to be farcical," adding: "Browder wants to be free from the constant persecution, intimidation, and potential physical danger that defendants, their co-counsel, and their co-conspirators pose."
The civil case, United States of America v Prevezon Holdings Ltd, et al, continues at the Southern District of New York court.
Register for free to continue reading
Registration is a free and easy way to support our truly independent journalism
By registering, you will also enjoy limited access to Premium articles, exclusive newsletters, commenting, and virtual events with our leading journalists
Already have an account? sign in
Join our new commenting forum
Join thought-provoking conversations, follow other Independent readers and see their replies