Antonio Horta-Osorio: Lloyds chief hands shareholders special dividend after PPI blow
The PPI hit helped to cut Lloyds' annual pre-tax profits from £1.8bn to £1.6bn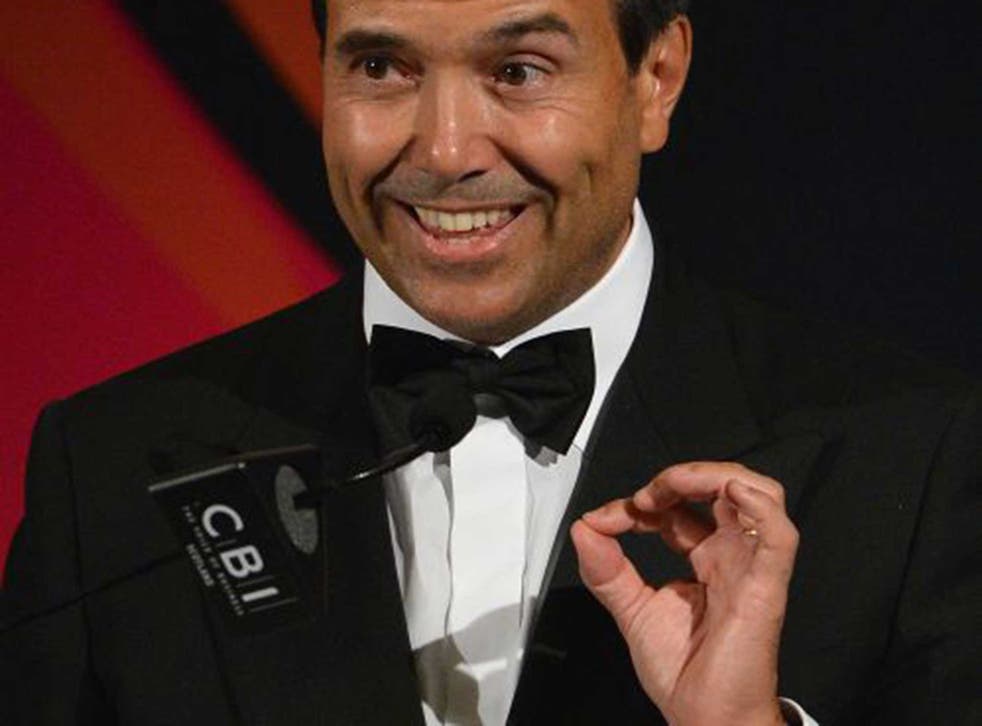 Lloyds' boss, Antonio Horta-Osorio, sought to ease some of the sting caused by another huge increase in PPI provisions by handing shareholders a one-off special dividend.
The Portuguese chief executive also maintained that Britain is in a longer and more robust recovery cycle than some people believe.
But his pay package once again caused controversy. Although it fell from £10.8m to £8.5m, his base salary rises by 6 per cent, compared with a 2 per cent rise for staff, it emerged. His bonus packages are linked to basic salary, so his maximum payment will similarly rise.
"We are seeing robust growth across sectors and across regions," he said. "I am quite positive on the outlook for the UK economy, and given that we handle 18 per cent of SME accounts and 25 per cent of current accounts in this country we have pretty good visibility.
"This is being achieved with a lower level of debt, which is not what is happening anywhere else in the world. Total debt – personal, corporate and even public – is coming down as a proportion of GDP, which I interpret as the recovery cycle being a longer one."
The extra provision for PPI mis-selling was still a body blow. The charge of £2.1bn was taken in the final quarter of last year and pushed the bank into a loss during the period. It takes the 2015 total to £4bn, and the total since 2010 to £16bn, more than for all the other banks combined.
Lloyds said it expects the number of claims to start climbing again as the Financial Conduct Authority imposes an expected deadline for final claims in 2018.
Business news: In pictures

Show all 13
The PPI hit helped to cut Lloyds' annual pre-tax profits from £1.8bn to £1.6bn – although the underlying profit, excluding "one-off" charges, rose by 5 per cent to £8.1bn.
Mr Horta-Osorio said: "Our total income was up 1 per cent to £17.6bn, our costs were down slightly again and our bad debt impairments were down sharply." The bad debt charge fell by 48 per cent to £568m in another reflection of how Lloyds customers are riding the economic cycle.
The bank has declared a final dividend of 1.5p, taking the total for the year to 2.25p; after getting clearance from the Bank of England it announced a 0.5p special dividend paid out of excess capital above the regulator's requirements.
Lloyds shares jumped by nearly 10 per cent, or 6.05p, to 68.25p, their highest level since the Chancellor, George Osborne, postponed the £2bn discounted sale of shares to retail investors at the end of January.
David Hillman, spokesperson for the Robin Hood Tax campaign, said: "The great Lloyds PPI rip-off is a never-ending story that hits not only customers but shareholders and ultimately taxpayers too. With the shambles in the City still going strong, now is not the time for the Government to ease up on much-needed financial sector reform."
City reaction was more sanguine. Investec's Ian Gordon was cheered by the bank's comments on its outlook, adding: "Once again we see Lloyds' earnings recovery story as merely 'deferred' rather than 'cancelled'."
Register for free to continue reading
Registration is a free and easy way to support our truly independent journalism
By registering, you will also enjoy limited access to Premium articles, exclusive newsletters, commenting, and virtual events with our leading journalists
Already have an account? sign in
Register for free to continue reading
Registration is a free and easy way to support our truly independent journalism
By registering, you will also enjoy limited access to Premium articles, exclusive newsletters, commenting, and virtual events with our leading journalists
Already have an account? sign in
Join our new commenting forum
Join thought-provoking conversations, follow other Independent readers and see their replies